Disney+ to launch in November as streaming segment starts to look crowded
Disney+ to launch in November as streaming segment starts to look crowded
Disney has announced it will launch its video streaming service in Australia, New Zealand, Canada and the Netherlands alongside the US in November, but how much appetite is there in the market?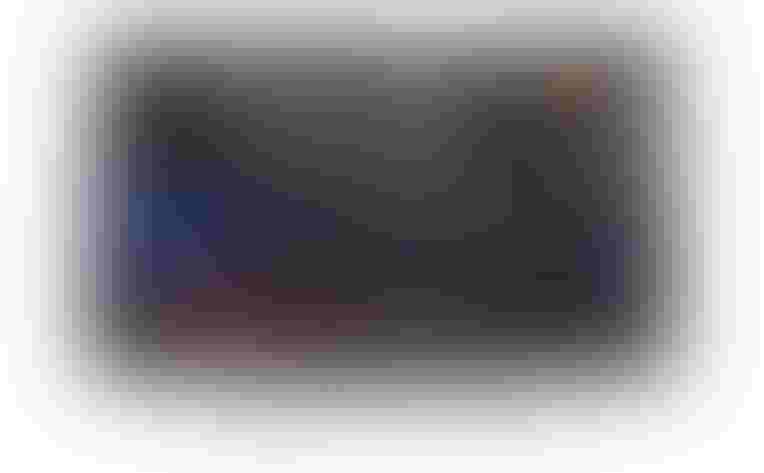 Disney has announced it will launch its video streaming service in Australia, New Zealand, Canada and the Netherlands alongside the US in November, but how much appetite is there in the market?
This is the big question which the streaming world is facing; how many streaming services can be introduced before saturation point is reached in the profitable segment?
Alongside the likes of Netflix, Prime Video, Hulu, Now TV, YouTube, Fubo, Sling TV and several other niche services such as Nickelodeon and Fox News, Disney+, HBO Max and Apple TV will be fighting for the consumers attention. With so much fragmentation, you have to wonder whether the first-golden age for the streaming segment is coming to a close.
Today, Disney+ has given concrete plans for its launch, while Apple has been the subject of rumours. At Disney, the streaming service will debut in the US at the beginning of November, in Canada and the Netherlands on 12th November and in Australia and New Zealand on the 19th November.
Looking at the launch, Disney does seem to be ticking the right boxes in terms of content, it already owns an impressive library and has got some promising commitments to original titles, but you have to wonder about everything else.
Let start with experience. The likes of Hulu, Netflix and Prime Video have been honing their platforms for some time, and this could be one of the defining feature when it comes to winning the scrap for long-term subscribers. One of the attractive elements of OTT streaming services are the month-by-month commitment; customers can up and leave very quickly should they find issue with the service and getting them back will be tough.
Disney does not have any experience when it comes to creating or managing these platforms, whereas rivals have got years behind them. This could be a very important factor, especially when it comes to mobile.
Another challenge Disney will face, and we are surprised it hasn't done more to address it on launch, is the brand awareness of the service. Fighting for eyeballs is a very expensive and tricky game to play, and while Disney has one of the most prominent brands on the planet, it has zero credibility when it comes to the delivery of digital content. Some might also question the breadth and depth of content which the library will contain.
This is why we are surprised Disney isn't launching the service through local partnerships. Netflix and Amazon have already shown how powerful partnerships can be, embedding services in existing content aggregator platforms is an excellent way to win eyeballs and tempt subscriptions. This would have been an obvious route to take, leaning on the credibility and billing experience of a local partner, a telco for example.
That said, it is not too late. The service will be expanded to every major market by the end of the year, Disney claims, and there certainly are some multi-national telcos who could help generate exposure and credibility in some major markets. Vodafone or Deutsche Telekom could offer excellent exposure across Europe, as would Telefonica, as well as the LATAM markets. These partnerships could offer a direct, trusted and validated link to local consumers.
Another element to consider for the telco partnerships is the delivery of content over mobile. This is a different dynamic than the traditional means of viewing content, and few can offer the same expertise as the telcos. Mobile could be a significant tool for the armoury moving forward, and it will be interesting to see how the experience is received by consumers.
However, this does not address the wider issue which is lurking on the horizon; customer fragmentation.
When there were only two or three major services available, consumer wallets might have been able to tolerate numerous subscriptions. However, it is quickly getting to a point where choices will have to be made, as these services are not priced that cheaply anymore.
£6.99 or £10.99 isn't realistically that much, however the quality of the services might decline. In years gone, these services were aggregators, but with the content owners clawing back titles off rival platforms, the libraries will get smaller. With Disney for example, all the Marvel content will be taken back, and with HBO's service, titles like Friends will be removing from wider distribution.
What is worth noting is that original content could replace some of these titles, however, the pursuit of the next Breaking Bad or Game of Thrones is a perilous pursuit; not everything will be a winner, or appeal to a wide enough audience. There is a risk the quality of content could degrade as the streaming segment becomes more fragmented.
This is of course a negative view on the quality of content, the increased competition might welcome in a new era of quality programming. However, there are a lot of duds which are launched onto the unsuspecting world.
It is also worth noting that there is plenty of room for growth across the world. Markets like the US, UK or Germany might not present much greenfield growth for new subscribers, but there are still a few more hundred million in developed and developing markets to capture profits from.
Since Netflix changed the entertainment world with its streaming offering, hoovering up revenues, many have tried to replicate the success. You have to wonder how many services the segment can tolerate and remain the bountiful bonanza which many investors have been promised.
Get the latest news straight to your inbox.
Register for the Telecoms.com newsletter here.
You May Also Like
---