Disney hounds Murdoch into selling Fox for $66 billion
Disney hounds Murdoch into selling Fox for $66 billion
Media mogul Rupert Murdoch has decided the entertainment business is too much like hard work and has flogged most of 21st Century Fox to Disney.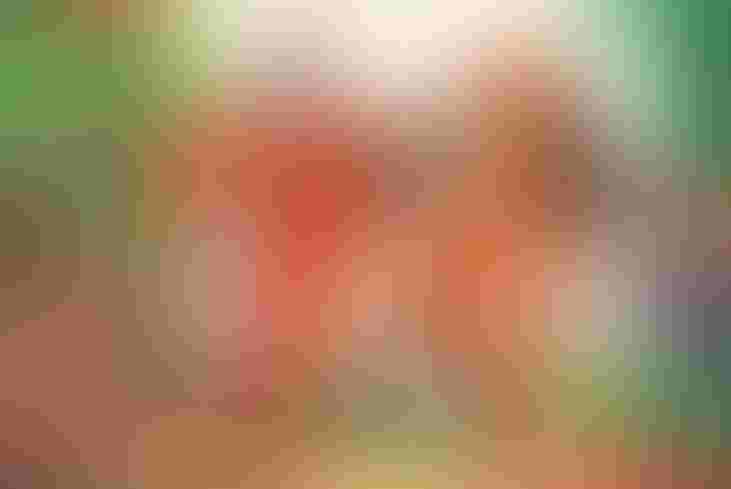 Media mogul Rupert Murdoch has decided the entertainment business is too much like hard work and has flogged most of 21st Century Fox to Disney.
Disney will shell out $52.4 billion for the acquisition and also take on $13.7 billion of its debt. In return it gets Fox's movie and TV operations, except for the Fox broadcast network, which it's not allowed on competition grounds because it already owns the ABC network. Among the highlights for Disney is the acquisition of some of the few major Marvel properties they don't already own: X-Men, Fantastic Four and Deadpool.
"The acquisition of this stellar collection of businesses from 21st Century Fox reflects the increasing consumer demand for a rich diversity of entertainment experiences that are more compelling, accessible and convenient than ever before," said Bob Iger, CEO of Disney.
"We're honored and grateful that Rupert Murdoch has entrusted us with the future of businesses he spent a lifetime building, and we're excited about this extraordinary opportunity to significantly increase our portfolio of well-loved franchises and branded content to greatly enhance our growing direct-to-consumer offerings. The deal will also substantially expand our international reach, allowing us to offer world-class storytelling and innovative distribution platforms to more consumers in key markets around the world."
"We are extremely proud of all that we have built at 21st Century Fox, and I firmly believe that this combination with Disney will unlock even more value for shareholders as the new Disney continues to set the pace in what is an exciting and dynamic industry," said Murdoch. "Furthermore, I'm convinced that this combination, under Bob Iger's leadership, will be one of the greatest companies in the world. I'm grateful and encouraged that Bob has agreed to stay on, and is committed to succeeding with a combined team that is second to none."
Here they both are, shaking on the deal in London. Don't they look pleased?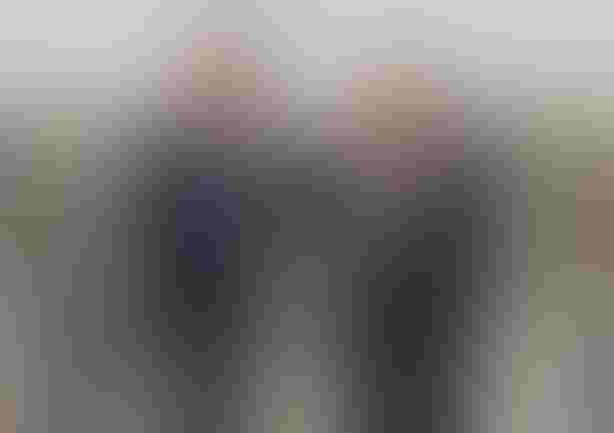 The announcement went on at great length about what a great idea this is for all concerned, but that sentiment may not be shared by anyone who currently works at Fox. One of the reasons this is such a great deal, we're told, is that 'the acquisition is expected to yield at least $2 billion in cost savings from efficiencies realized through the combination of businesses.' That's a lot of redundancies and, according to TBI Vision, there is already considerable disquiet.
M&A of this size is usually about economies of scale, efficiencies, etc and with the entire media world threatened by the likes of Google, Facebook and Amazon, it's not at all surprising to see considerable consolidation among the incumbents.
Paolo Pescatore, Analyst at CCS Insight, seems to concur. "This deal is all about Disney taking greater control of its destiny throughout the entire value chain, from content production to distribution," he said. "Even a giant like Disney has not been immune to changing behavioural patterns as consumers have embraced new ways of watching TV shows and movies.
"The move will firmly establish Disney as one of the leading media companies in the world and puts it in a great position to compete head on with the threat posed by the Web providers such as Amazon and Facebook. Further disruption lies ahead and we believe that this acquisition will force others to react."
All this media M&A has increasing relevance to the telecoms sector, especially in the US where we've seen Comcast and Verizon spend big on media and AT&T hoping to trump the lot of them by acquiring Time Warner. The consolidation will probably continue but acquisition opportunities are running low. Surely someone has to buy Netflix one of these days.
Get the latest news straight to your inbox.
Register for the Telecoms.com newsletter here.
You May Also Like
---