Seems the White House is all bark and no bite on intel sharing
Seems the White House is all bark and no bite on intel sharing
The UK was threatened with intelligence embargoes should it allow Huawei to operate in its 5G industry, but Downing Street has seemingly won that game of chicken with the White House.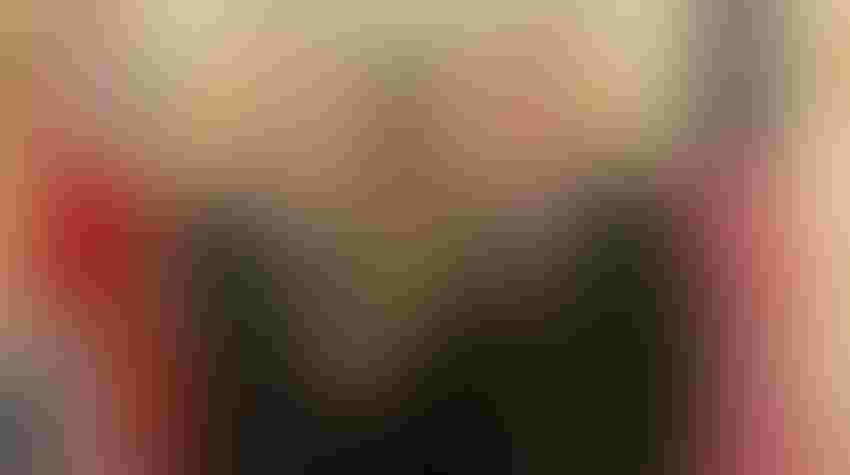 The UK was threatened with intelligence embargoes should it allow Huawei to operate in its 5G industry, but Downing Street has seemingly won that game of chicken with the White House.
As part of the US lobby efforts over the last few months, access to valuable security data and intelligence was put on the line. The US Government believed allowing Huawei to contribute components to the UK's 5G networks would compromise its own national security. The threat was made, and Prime Minister Boris Johnson called the White House bluff. Now it seems the US delegation in London is moonwalking away from the intelligence sharing ban.
The White House has been surprisingly quiet on the UK's Supply Chain Review conclusion. Either President Donald Trump has his hands full with the on-going impeachment enquiry, or perhaps this an embarrassing outcome, a sign the Special Relationship is not as powerful as some would have thought, and the White House is not as influential as it currently believes.
Speaking at an event in London, US Secretary of State Mike Pompeo has suggested intelligence sharing between the two countries would continue.
"That relationship is deep, it is strong, it will remain," said Pompeo.
Pompeo has remained resolute in his belief Huawei is a threat to Western democracies, believing the firm to be in-effect the intelligence gathering arm of the Chinese Communist Party. The Secretary of State even suggested there would be an opportunity for the UK to reconsider its decision in the future.
Although Pompeo is now on his way to Kiev, Ukraine, yesterday saw meetings with Prime Minister Boris Johnson and Foreign Secretary Dominic Raab. The aim is to underline the commitment of both parties to the Special Relationship and work towards a trade deal. Pompeo has suggested a new deal between the US and UK could be on the table by November.
While the UK has made its position very clear, there is still plenty of work for Pompeo to do; the UK is just one European nation after all.
"Our view of Huawei has been that putting it in your system creates real risk," Pompeo said to reporters before leaving the US on the 28th January. "This is an extension – an extension of the Chinese Communist Party with a legal requirement to hand over information to the Chinese Communist Party.
"We'll evaluate what the United Kingdom did.  It's a little unclear precisely what they're going to permit and not permit, so we need to take a little bit of time to evaluate that.  But our view is that we should have Western systems with Western rules, and American information only should pass through trusted networks, and we'll make sure we do that."
This trip abroad will see Pompeo have meetings in Ukraine, Belarus, Kazakhstan and Uzbekistan, and while there will certainly be lobbying taking place, the Secretary of State will also be keeping a keen eye on developments across Europe.
Germany is yet to make a formal decision, while France and Spain have not shown enthusiasm for banning the Chinese vendor. The UK is an influential voice in the European political arena, despite the offence Brexit might be causing, and if it can avoid retaliation from the temperamental President it adds confidence others could too.
Ultimately it was always likely to be an empty threat from the White House. Intelligence sharing works both directions, as the US will use data from allies to build its own databases. If the US banned intelligence sharing with every country where Huawei was operational in 5G, it might find itself to be very lonely.
In the greater game of political chess, the US is losing. If it is not able to convince arguably its closest ally, the UK, to its own way of thinking it might not have much success elsewhere. Thanks to Brexit, the UK was in a difficult position after all. Some might have suggested the UK would appease the White House in pursuit of a valuable trade deal, but Prime Minister Johnson has more of a spine than some have given him credit for.
Looking across the continent, Belgium looks unlikely to enforce a ban, having found no evidence that telecoms equipment supplied by Huawei Technology could be used for spying. France's cybersecurity agency has seemingly given Huawei the thumbs up. Germany is holding off from a decision until after the EU Summit in March, though a ban is unlikely. Hungary is pro-Huawei. Italy has passed legislation to safeguard networks, but allowing Huawei in.
The US has seen lobby efforts gain traction in some nations such as Japan and Australia, though it has not been able to exert the same influence in Europe. This would have been unthinkable a decade ago, but it does appear the European nations are inclined to ignore the huffing and puffing from the Oval Office nowadays.
Get the latest news straight to your inbox.
Register for the Telecoms.com newsletter here.