UK Minister for Digital Infrastructure updates satellite connectivity plans
UK Minister for Digital Infrastructure updates satellite connectivity plans
We're looking at the availability, maturity, capabilities and costs of using advanced technologies to provide people in very hard to reach places with better broadband.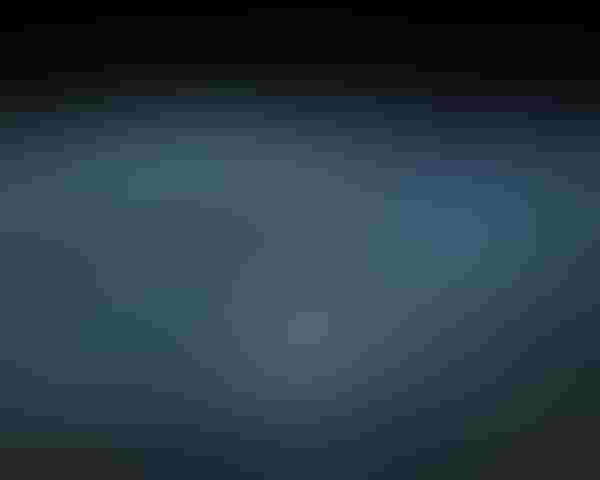 Telecoms.com periodically invites expert third parties to share their views on the industry's most pressing issues. In this piece Matt Warman, Minister for Digital Infrastructure in the UK government, shares his thinking on the use of satellites to help with rural connectivity.
The UK's broadband roll-out is now firmly among the very fastest in Europe – thanks to gigabit-capable connections, four in ten premises across rural and urban Britain can access the speeds needed to start innovative businesses – and even to end family arguments over who is hogging the bandwidth.
The vast majority of these much faster connections will be delivered commercially, by broadband companies extending and upgrading their networks to full fibre over the next few years. While they're doing this, the UK government has committed a record £5 billion to ensure hard-to-reach areas don't miss out on the new speeds.
Maintaining the pace of that roll-out is vital, and it will in due course make a genuinely nationwide difference, from the Highlands and Islands to Land's End. But even then, there will remain some very hard to reach areas. The government is determined that these are not left behind.
We've announced some of the first places to benefit from Project Gigabit, which will subsidise industry to deliver gigabit connectivity directly to people's doorsteps. But there are homes and businesses – some 100,000 in total in the farthest-flung reaches of the country – that pose a unique challenge to the government's levelling up agenda and to our absolute commitment to delivering a nation upgraded. Even the most distant rural communities need good connectivity to thrive in a world that's going increasingly digital.
That's why we've launched a call for evidence in order to explore how new space-age tech could help provide solutions to this challenge. We're looking at the availability, maturity, capabilities and costs of using advanced technologies to provide people in very hard to reach places with better broadband.
Since the invention of fibre optic communications in 1952 by Narinder Singh Kapany at Imperial College London, there continues to be innovation that increases performance and reduces costs, including in new hybrid-fibre technologies. Southampton-based companies Lumenisity Ltd and NKT Photonics, for instance, are both working to develop fibres with a hollow core, which could exceed how solid glass fibres perform in broadband networks.
The inert nature of glass or plastic fibre also means that it can be deployed inside or alongside pipes carrying other utilities. We've seen some of the earliest commercial trials of running fibre in waste and water mains right here in the UK. This could dramatically reduce the costs of getting full fibre out to remote areas if operators don't have to build miles of new trench to get it there, but can piggyback off existing utilities infrastructure.
Wireless technologies are continuing to advance rapidly too. The availability of new radio spectrum and advances in 5G technology mean that wireless networks can deliver speeds similar to that of a full fibre cable to your doorstep, and the costs of this equipment continue to fall.
And perhaps most excitingly, new spectrum bands have also helped to usher in a new generation of satellites, as have advances in antenna design. Modern satellites can now be placed in orbits much closer to the Earth and have steerable spot beams that can be used to concentrate and enhance internet capacity on the ground. In fact retail broadband services provided by satellite are already available in remote rural areas in the UK from several companies.
Elon Musk's Starlink already has over 1,000 satellites in orbit with initial plans for a constellation of 12,000. Its trial services available in the US, Canada and the UK appear to be delivering speeds exceeding 100 Mbps. And there are others with similar ambitions.
Eutelsat placed a satellite in orbit in January 2020 offering 100 Mbps speeds, with plans to launch another with even greater capacity later this year. Viasat is expected to launch three new satellites from 2022, the second of which is expected to cover the UK market.
In November the government made a £500 million investment to secure the future of British satellite company OneWeb. It plans for a 600-strong constellation, of which 110 have already been launched, and to offer commercial service in the UK in 2021. Unlike Starlink, OneWeb plans to sell its services to most consumers via other partners and network providers.
I've met with both Starlink and OneWeb to discuss what might be achievable. Technology is moving fast and we want to hear from innovative companies at home and abroad that are pushing the envelope on digital connectivity. If we see viable solutions that can help connect our very hard to places more efficiently we won't hesitate to back them – and in doing so, connect the whole country to the broadband that true levelling up requires.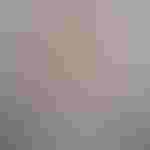 Matt Warman was appointed as Parliamentary Under Secretary of State at the Department for Digital, Culture, Media and Sport in July 2019. His policy responsibilities include broadband, 5G and mobile coverage, cyber security & digital identity, tech growth policy & AI. He was an Assistant Government Whip from April 2019 to July 2019. Before becoming an MP, Matt was a journalist, including the role of Technology Editor at the Daily Telegraph.
Get the latest news straight to your inbox.
Register for the Telecoms.com newsletter here.
You May Also Like
---