Satellite industry's self regulation pledge has a SpaceX-sized hole in it
Satellite industry's self regulation pledge has a SpaceX-sized hole in it
The Global Satellite Operators Association (GSOA) has released a code of conduct designed to mitigate the risks posed by space junk.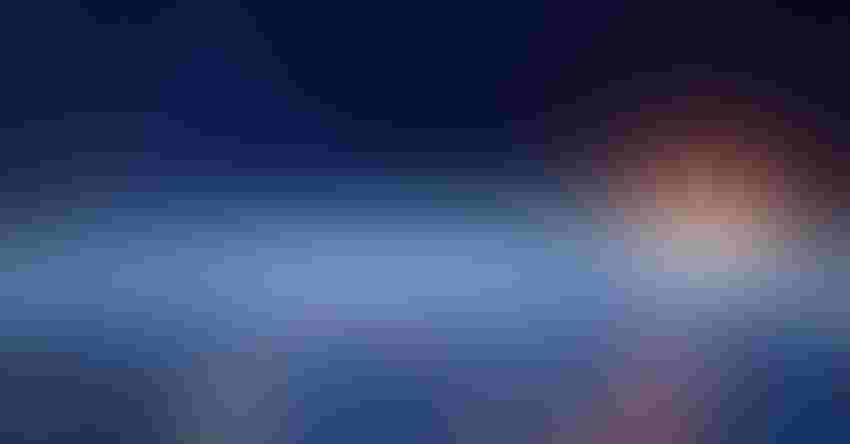 According to the industry group, the number of people using satellite broadband services is expected to reach 500 million by 2030, and while this is great for people living in – and companies operating out of – remote areas, it is incumbent upon the industry to ensure that the satellites delivering those services behave themselves.
As such, the GSOA has called on its members to implement best practices in four areas.
First and foremost is mitigating the risk of in-orbit collision. Operators should take reasonable measures to share with one another all data relating to trackable space debris that may or may not have been generated by the operation of their spacecraft.
Then there is non-trackable debris, which sounds much more problematic. In this area, operators need to ensure during every phase of a space mission – design, launch, orbit, operation and de-orbit – that steps are taken to minimise the risk of satellites becoming debris.
Worryingly, third on the list is a pledge to ensure that human life is protected and that astronauts are not put at risk. Any astronauts reading this would probably want this one bumped up to number one.
Finally, the GSOA urges operators and astronomers to work together to minimise the negative effect that satellites have on ground-based optical astronomy, while allowing observation at optical wavelengths (near-infrared and near-ultraviolet light) and ensuring the delivery of satellite services.
"The satellite industry has proven vital to helping bridge the digital divide and connect the unconnected, whether they are on land, at sea or in the air. These vital services depend on protecting and preserving access to space. The development and industry-wide approval of the code of conduct is an important step in identifying best practices and mitigations to preserve access to space for future generations," said GSOA chairman Dan Goldberg, CEO of Canadian satellite comms company Telesat.
"As the satellite industry continues to grow and is expected to bring socio-economic benefits worth more than $250 billion globally, it is important that the industry works together to implement key sustainability practices that enable the world to continue benefiting from satellites," added Ali Alhashemi, GSOA vice-chair and group CEO of Yahsat.
However, as well-intended as the code is, it is significantly undermined by the glaring absence of SpaceX from the GSOA's membership.
Its Starlink division boasts by far the largest constellation of low-Earth orbit (LEO) satellites – 5,399 and counting – and has the potential to one day operate as many as 42,000. Its current fleet of rockets – Falcon 9, Falcon Heavy and Dragon – have 323 launches under their combined belt.
It's also worth noting that the owner of SpaceX, a Mr Elon Musk, seems more preoccupied with X-formerly-Twitter than his other businesses.
Now, SpaceX might have privately endorsed this code of conduct, but a public pronouncement would nonetheless go a long way to easing any concerns about its massive LEO constellation and its potential impact on astronomers and other space users.
Fortunately, the US Federal Communications Commission (FCC) is also on the case. It has established a Space Bureau tasked with keeping tabs on satellite operators. It has already issued its first space junk fine too.
The absence of SpaceX, and the expansion of the FCC's remit to include space debris, begs the question of whether self regulation is really the answer.
The GSOA meanwhile, as well as launching its code of conduct, is also gearing up for next week's World Radiocommunication Conference (WRC-23) in Dubai.
To underscore the importance of spectrum to the satellite industry, the GSOA in August commissioned consultancy Plum Consultancy to calculate the economic benefits of satellite services operating in the 7-GHz-24-GHZ frequency range.
The number is suitably big – an estimated $555 billion, comprised of direct investments by satellite operators totalling $185 billion, which have yielded indirect investments of $370 billion.
With that in mind, the GSOA is calling on attendees at WRC-23 not to get carried away with assigning more spectrum for international mobile telecommunications (IMT).
That includes the 6 GHz band.
Just like the cellular and Wi-Fi industries, the satellite industry also has a keen interest in the upper 6 GHz band because it is already being used by both fixed and mobile satellite services providers in Europe and elsewhere. The GSOA notes that Inmarsat uses upper 6-GHz as a feeder link, for example.
As such, GSOA wants the mobile industry to keep its collective hands off the 6 GHz band and like the Wi-Fi sector is calling for a 'No Change' position from WRC-23.
With powerful vested interests on both sides of this argument, there could be fireworks in Dubai next week.
Get the latest news straight to your inbox.
Register for the Telecoms.com newsletter here.
You May Also Like
---