Verizon gives Wheeler's legacy a zero rating
Verizon gives Wheeler's legacy a zero rating
Only a matter of weeks after former FCC Chairman Tom Wheeler stepped away the limelight, his net neutrality legacy looks to be dead, buried and already rotting.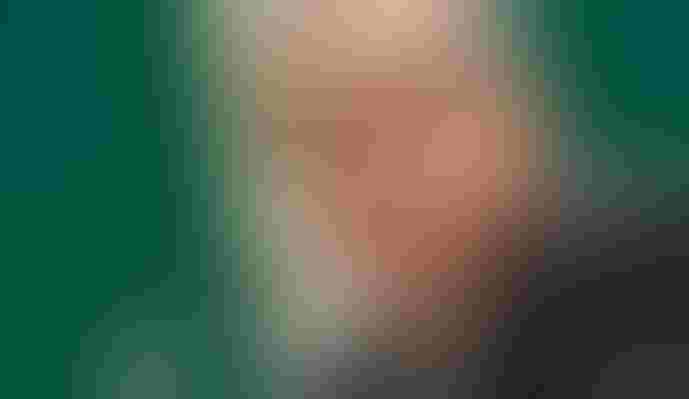 Only a matter of weeks after former FCC Chairman Tom Wheeler stepped away the limelight, his net neutrality legacy looks to be dead, buried and already rotting.
While the last couple of years has seen the likes of AT&T and Verizon bicker with the FCC over zero rating offerings and the implications for net neutrality, both have now been taking advantage of new FCC Chairman Ajit Pai's more lenient approach. Most recently, Verizon has launched a new zero rating offer for Fios Mobile on its 5GB, S, M, and L post-paid contracts.
For those customers who subscribe to both Fios TV at home, as well as one of the aforementioned Verizon data plans, simply downloading the lastest Fios update is enough to take advantage of the zero rating offer. It should hardly come as a surprise that the aggressive telcos are now launching such propositions, as they could be seen to have been pushing their luck while Wheeler was in charge. But the speed to market makes you wonder whether the campaigns were prepped ages ago, with marketers just waiting for the green light.
In all fairness, net neutrality was a tricky area to enforce by the end of Wheeler's tenure. Firstly, Wheeler had to put forward some strong arguments to justify its position from the outset. The majority of which never really caught on. Yes, a two-tiered internet could be seen as relatively undemocratic by some, however, you do need to give the telcos the opportunity to monetize their networks.
Wheeler and co. have been asking for billions of dollars' worth of investment to create full-fibre and 5G ready networks, while at the same time being relatively stubborn in opposition as to how ROI could be generated. The give-and-take was not there, and being completely honest, Wheeler never nailed the net neutrality argument in the first place to gain enough support to create any form of legacy.
Although the grounding of the net neutrality argument was relatively shaky, perhaps the biggest error came in the enforcement. For all the bark, the FCC proved to be relatively toothless in administering the rules and doling out punishments. Rulings were inconsistent, providing very little clarity or precedent in an area which was already controversial.
Take for example a few of the zero-rating offerings which were on the market last year. T-Mobile was offering free data for music and movies, while Verizon's Go90 app was also zero-rated, though arguably not very successful. Both managed to gain the green light, while AT&T's DirecTV offering came under scrutiny on more than one occasion. There did seem to be several different interpretations of the same rules.
In short, Wheeler himself was one of the causes of the net neutrality failings.
The death of net neutrality most likely came a long time ago, however Pai decided to put the final nail in the coffin at Mobile World Congress.
"Going forward, the FCC will not focus on denying Americans free data or issuing heavy-handed decrees inspired by the distant past," said Pai. "Instead, we will seek to advance the networks of the future and the innovative new products and services that take advantage of those networks. And as we do so, we will preserve a free and open Internet."
What we are now likely to see if a zero-rating arms race as each of the telcos battle over data-greedy consumers. But there is still one very large looming question; how much money can be made with a race to the bottom?
Get the latest news straight to your inbox.
Register for the Telecoms.com newsletter here.
You May Also Like
---