US Senators want public disclosures on the value of personal data
US Senators want public disclosures on the value of personal data
Two US Senators have suggested an interesting, if currently very currently ill-defined, idea for companies in the digital economy: list the value of data on the financial spread sheets during earning season.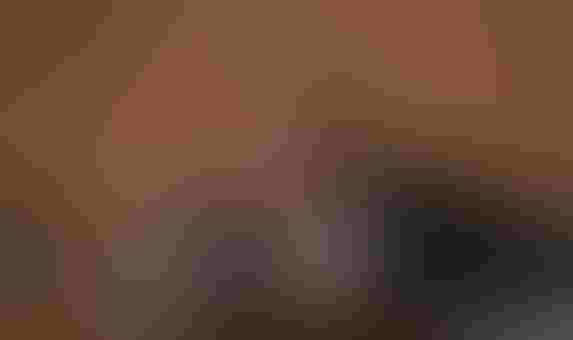 Two US Senators have suggested an interesting, if currently very currently ill-defined, idea for companies in the digital economy: list the value of data on the financial spread sheets during earning season.
Senators Mark Warner and Josh Hawley are reportedly readying themselves to introduce the Designing Accounting Safeguards to Help Broaden Oversight and Regulations on Data Act, or DASHBOARD for short. This bill will attempt to force companies into disclosing the financial value of the data which they collect, analyse and action, to the SEC once a quarter.
Although this is an incredibly wide net to cast, the rules would only apply to companies that generate a material impact on revenues from the data and have more than 100 million users. This would also include data which is bundled in through relationships with third-parties.
"…I think we need debates there and enhanced privacy, but we also need a lot more transparency, because if it defaults then to status prerogatives based on how much data is worth, that may spur another debate," Warner said on 'Axios on HBO' this weekend. "But we don't know any of that right now."
That is the big issue which Warner is addressing during his prolonged crusade against the tech giant of Silicon Valley; there are still far too many unknowns.
It appears the objective of Warner and Hawley is to create greater understanding of how the digital economy, based on the concept of sharing data, functions. Consumers are seemingly happy to trade away their personal information, but you have to wonder how much of an informed decision this is today.
This is the challenge in addressing a rapidly growing and evolving segment. Not only are we as consumers dealing with challenges for the first time, but so are the regulators and legislators. Rules need to be created which are contextually relevant. Today, the regulatory and legislative landscape is dated, but this looks like one step in the right direction.
Warner and Hawley are seemingly trying to address two issues; firstly, raising awareness and creating a greater understanding of how much information is collected on individuals. And secondly, some more clarity on how much data is actually worth.
The second issue is an interesting one, as there does not seem to be a great level of consistency when it comes to the commercial value of data to an organization. Some might suggest value is more of a nuanced term, with these companies using data sets to improve products, but others have a more direct link. Facebook is a company which directly monetizes user data, suggesting it is worth in the region of $20 a month per user.
As part of the Bill, the SEC will be instructed to develop models to identify the value of the data. There would be several different models, each accounting for different use cases, business models and the vertical segments in which the businesses operate. This might prove to be a difficult aspect of the Bill, as the SEC would have to go on a recruitment drive to hire people capable of understanding the nuances and complexities of the digital economy.
Of course, with every step made with legislation and regulation, you have to take into account the rule of unintended consequences. Once users know the value of their data, they might ask to be compensated for it. This is not what the Bill is intended to do, and the Senators will have to be sure to put concrete protections in place to ensure business models are not undermined.
Although identifying the value of personal information will most likely, and quite rightly, inspire future public debate, lawyers should not be able to hold the companies who monetize personal information to ransom. If users are not happy about the situation, they can close their accounts and ask for personal information to be deleted. You wouldn't ask for a refund on an umbrella because you found out the manufacturer was making more money than you originally thought using cheaper materials.
Some users might be upset or angered by the fact these companies are making money off their personal information, but they should always remember they are being offered a service for 'free'. How many people would pay for subscriptions to Facebook or Twitter, or a one-off rate for any of the currently free apps which are being downloaded today? If you remove the commercial incentive for these companies, some (if not the majority) will cease to exist.
And while there should be protections for these companies, the two Senators are perfectly justified in suggesting this Bill. The user should be sufficiently educated in the ways and means of the digital economy to make an informed decision before entering into a contract with any service, product or platform, and irrelevant whether it is 'free' or not, normal rules should apply. Users need to have all the information available and this include the commercial value of their personal data.
Ultimately this is a Bill which is littered with potential pitfalls and hurdles for the digital economy. Warner and Hawley will have to be incredibly careful they do not stutter the promising progress of this segment. Transparency and privacy are two ideals which should be enhanced, but this should be done in a way which also encourages businesses to thrive, or at the very least, does not inhibit valid operations.
Get the latest news straight to your inbox.
Register for the Telecoms.com newsletter here.
You May Also Like
---