GSMA reveals the impact of COVID-19 on the organization
GSMA reveals the impact of COVID-19 on the organization
When the GSMA was forced to cancel MWC 2020 due to the emerging coronavirus pandemic, it left a massive hole in its finances.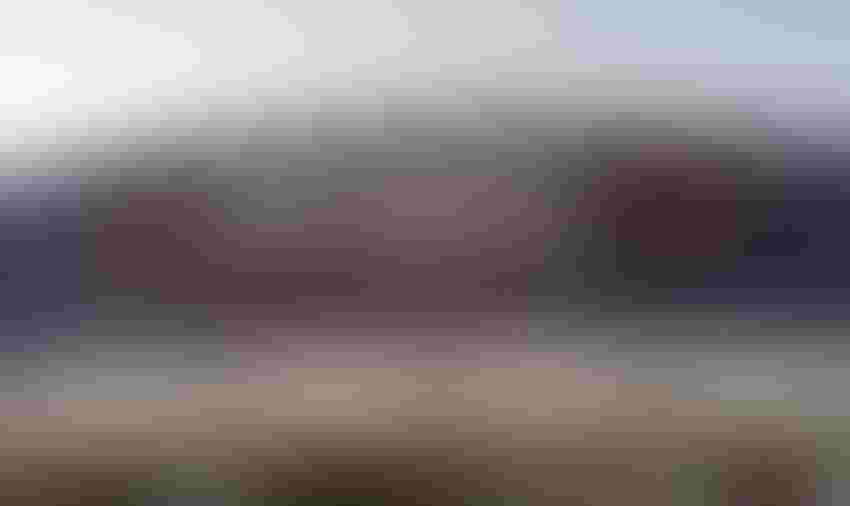 When the GSMA was forced to cancel MWC 2020 due to the emerging coronavirus pandemic, it left a massive hole in its finances.
The vast majority of GSMA's total revenue comes from its commercial activities (as opposed to member contributions) and nearly all of that comes from its conferences, of which Mobile World Congress Barcelona is by far the biggest. So we estimate that its cancellation will have instantly erased the majority of the organisation's revenue for the year.
While the GSMA eventually proposed a settlement with exhibitors and attendees that struck a good balance between self-preservation and doing the decent thing, its P&L for the first half of the year must still make ugly reading. For the past couple of months there has been a steady stream of indications that the GSMA was being forced to let a lot of its staff go, to adjust to the new circumstances, and they seem to be snowballing.
"Following our announcement on MWC Barcelona, we took immediate steps to address the financial implications," a GSMA spokesperson told Telecoms.com, following our enquiry. "These included changing various policies, eliminating or delaying spending and negotiating with customers and suppliers in a way that honoured commitments and ensured the future of MWC.
"Unfortunately, we soon realised that this would not be an isolated incident. Like many organisations, recognising the economic landscape was going to continue to shift with no definitive conclusion on short and long term implications for event organisers."
Our conversations with industry insiders had indicated that the GSMA was being forced to let 30-40% of its workforce go as a result of the loss of revenue and long term uncertainty. We also heard that those job roles most closely associated with the events, many of which are based in the US, were bearing the brunt of the redundancies. We asked if this was accurate and for further clarification of that side of things.
"Reducing staff is always difficult but seems particularly unjust when the decisions are driven by market conditions outside our control," said the GSMA spokesperson. "We are proud of our team and grateful for the work of all of our staff. They have led the work that is shaping the future of mobile communications. We are heartbroken that these reductions will impact around 20% of our current workforce. We are providing wellbeing support to our employees during this challenging time."
It should be noted that organisations are constrained from making many details public during a redundancy process in order to protect the rights and privacy of any individuals affected. Other exceptional measures communicated to us by the GSMA include a recruitment freeze, expense controls, materially decreased budgets, a reprioritisation of work and offers of sabbaticals and flexible working.
The GSMA is certainly far from the only company having to enact such measures due to the loss of business resulting, not just from the pandemic itself, but the lockdown of much of the world. On the whole people are accepting that we're all in this together and everyone is affected, but it's also incumbent on the senior management of organizations to lead by example in this respect, so we asked if that was the case at the GSMA.
"In late March, the GSMA's compensation committee took the decision to freeze pay levels and to significantly reduce bonus payments to any eligible staff," said the spokesperson. "This applied to all levels of the organisation, recognising that senior staff have compensation packages which have proportionately lower fixed pay (salary) and more variable pay (bonus)."
How adequate a gesture that is will be for GSMA employees to decide. Reviews of the organisation seem to be coming thick and fast on Glassdoor and they're a mixed bag. Any organization that derives revenue from physical events deserves sympathy at this time, as do those in hospitality, travel, etc. The crisis still needs to be managed, however, and the GSMA will be hoping the measures it has taken will be viewed as striking the right balance.
Exceptional disruption often forces people to consider change in a way they wouldn't under normal circumstances. Events companies are increasingly looking to digital and the GSMA is no exception. It recently announced its first major digital event called Thrive China, which replaces the MWC Shanghai event.
We extend our sympathy to everyone adversely affected by the exceptional economic downturn. Hopefully those people being let go from the GSMA will find other work soon. We also hope the dust has settled sufficiently by next year that the telecoms industry will be able to have a full MWC Barcelona 2021. It promises to be a hell of a reunion party.
What impact has COVID-19 had on your workforce?
None yet, but only a matter of time (33%, 34 Votes)

None, and it won't have any (29%, 30 Votes)

More than 10% headcount reduction (29%, 30 Votes)

0-5% headcount reduction (6%, 6 Votes)

5-10% headcount reduction (4%, 4 Votes)
Total Voters: 104
Get the latest news straight to your inbox.
Register for the Telecoms.com newsletter here.
You May Also Like
---