Nokia wins Ethisphere 'honor' yet again
Nokia wins Ethisphere 'honor' yet again
Finnish kit vendor Nokia has once more been declared one of the world's most ethical companies.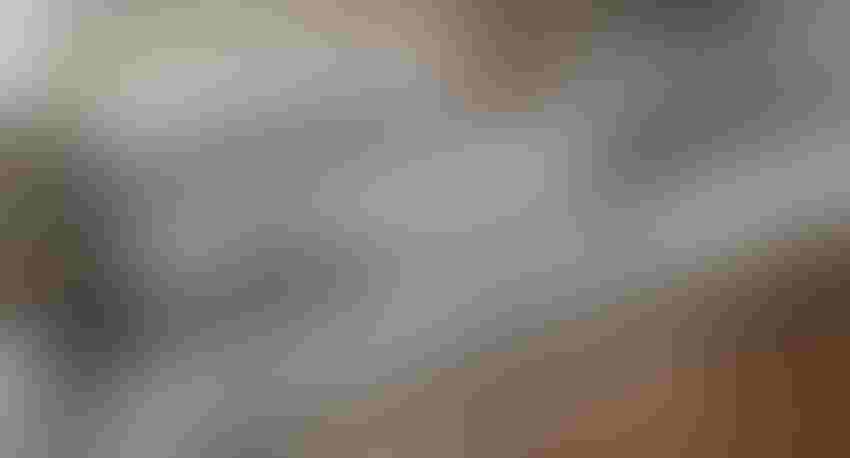 3D illustration of a folder and focus on a tab with the acronym CSR, Corporate Social Responsibility. Conceptual image.
Finnish kit vendor Nokia has once more been declared one of the world's most ethical companies.
"We take great pride in our work to embed trust, ethical practices, and positive social impact at the heart of everything we do," said Nassib Abou-Khalil, Chief Legal Officer at Nokia. "We are honored to be recognized once again as one of the world's most ethical companies. This recognition is shared by the entire Nokia team for their continued efforts to meet the highest ethical standards across the organization."
We know Nokia is really ethical because the Ethisphere Institute, which has appointed itself the arbiter of such things, says so. Specifically Nokia is one of the 'honorees' (the euphemism for 'winner' in the press release, and on the Ethisphere site) in the 2022 World's Most Ethical Companies® list. But ethics can be a subjective business, so how does Ethisphere go about compiling this list?
'Grounded in Ethisphere's proprietary Ethics Quotient®, the World's Most Ethical Companies assessment process includes more than 200 questions on culture, environmental and social practices, ethics and compliance activities, governance, diversity, and initiatives to support a strong value chain,' reveals the press release.
So Ethisphere essentially asks entrants how ethical they are and, apparently, takes their word for it. Truly ethical companies would, of course, be totally honest in their answers, but surely this methodology could be subject to abuse by unethical companies that may be tempted to bend the truth to ensure they make it on to this list, which presumably confers all kinds of CSR and marketing benefits.
There is also one other significant filter attached to the process – a fee for entry. 'Beginning in 2015, Ethisphere instituted a processing fee in order to, at least partially, cover the administrative costs of gathering and analyzing the data,' says the FAQ section of the Ethisphere website. 'The $3,500 USD fee also allows us to provide each participant with their benchmarked scores and best practices that helps to inform their programs and future decisions.'
At least partially? We have no doubt that sifting through 200 answers to sniff out any hint of unethical practice is laborious, but three-and-a-half grand? Does each entry take a month to process? At that price it must be especially disappointing to those companies that go through the process but are deemed not ethical enough.
In response to a query from Telecoms.com, asking how long Nokia been submitting entries for the Ethisphere awards, we received the following from a Nokia spokesperson. "We have been submitting entries for the Ethisphere Awards regularly since 2018 and have been awarded it each of those five times. Prior to that, we also applied in 2007 and received our first award that same year."
That's a relief. We also asked Ethisphere how many entries it received for this year's list, but had to do so through its generic contact form since we could find no direct press contact mechanism on its website. We had yet to receive a response at time of publication.
Everyone knows CSR is not just a marketing tick-box these days, but also a commercial one. "The World's Most Ethical Companies understand that the capitalism of today and tomorrow is one that demonstrates how we turn our ideals into action," said Ethisphere CEO, Timothy Erblich. He was just one tiny step away from saying stakeholder capitalism, but that's clearly what we're talking about here.
Corporate social responsibility is, of course, a great idea in principle. What's not to like about companies caring about something other than just short-term profit? But as Ethisphere's own Ethics Index (for some reason not trademarked) shows, CSR has become conflated with broader business performance. This in turn creates incentives to game the system by applying for CSR accreditation schemes that have a very high level of positive outcomes.
UPDATE – 15:00, 16/3/22: We received the following reply from Anne Walker of Ethisphere. "Thanks for getting in touch. We don't publicly disclose the total number of applicants each year. We established this policy so that organizations have the freedom to apply and be measured against others in total confidence and so that those who are honored recognize that their programs are being measured both competitively and on their own merits."
Get the latest news straight to your inbox.
Register for the Telecoms.com newsletter here.
You May Also Like
---