Interview with Ann Potterton, CEO of The Institute of Telecommunications Professionals
Interview with Ann Potterton, CEO of The Institute of Telecommunications Professionals
There are plenty of telecoms industry bodies representing companies, such as the GSMA, but less publicity is given to those that represent individual workers in this industry.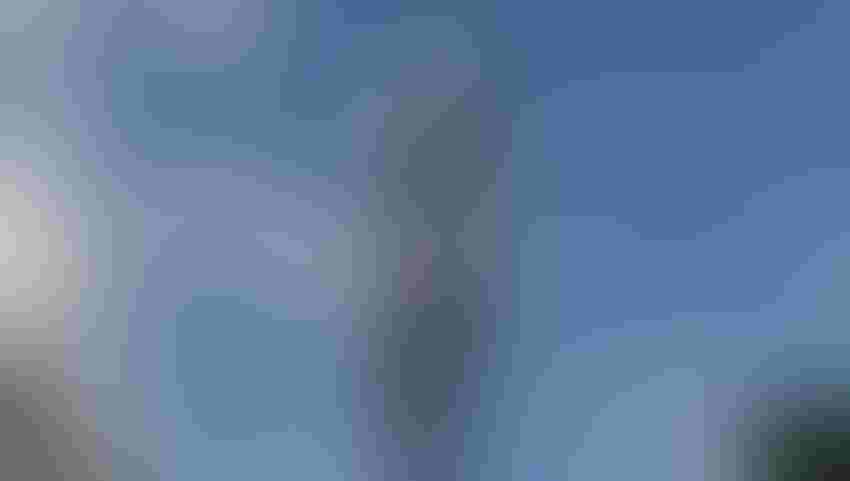 There are plenty of telecoms industry bodies representing companies, such as the GSMA, but less publicity is given to those that represent individual workers in this industry. The Institute of Telecommunications Professionals (ITP) is just such an organization and it has recently appointed a new CEO – Ann Potterton – so Telecoms.com took the opportunity to speak to her and get an update on the ITP's activities.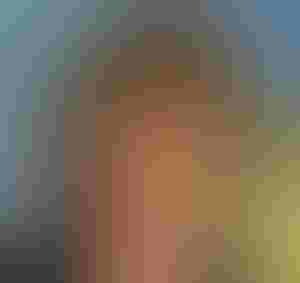 Telecoms.com: For those who aren't familiar with it can you tell us what the ITP does?
Ann Potterton: The ITP is the UK's leading Membership Body for people who work in telecommunications and has a proud heritage which dates back to 1906. We are dedicated to providing our members with information about their industry through our prestigious Journal, seminars led by telecoms experts and Insight visits to places of telecoms-interest around the UK. We also offer mentoring, training and Professional Registrations. More recently, we have looked into nurturing the industry's future talent by creating a unique Telecoms Apprenticeship scheme – helping employers to grow their own talent.
What types of membership do you offer and what are their benefits?
We offer a wide range of memberships: Student/Apprentice, Individual, Corporate, Retired and Fellowship. All members are entitled to use the post-nominal's MITP (FITP for Fellows) and benefit from everything ITP has to offer. Some members have also become Professionally Registered through us and we offer the following registrations: ICTtech; EngTech, IEng and CEng.
What are your key priorities for the ITP as incoming CEO?
As one of our main priorities is the Apprenticeship Scheme we have launched for the industry, our next challenge will be to understand how the Apprenticeship Levy will impact employers. We will continue to support employers and apprentices, offering advice and information on how to deal with potential the impact this may have. We will also be looking to develop and extend the existing scheme to recruit more employers and employees to continue to fill the skills gap within our industry.
Of course, we are always focused on maintaining a rich programme of member benefits and I will ensure we continue to help in-career professionals with their development needs.
What are the key issues affecting telecommunications workers?
For our technicians and engineers, the big issue is the continuing move towards software-based services and networks which will require a greater proportion of people to be skilled in the latest software trends and techniques.
Services are becoming applications running over a network, and they access the network capabilities via an Application Programming Interface. The network itself is becoming software defined and many of the network functions are being virtualised and implemented in standard computing hardware. In many cases, the services and network configuration will be short-lived as new services and network configurations are required.
Trends towards software-as-a service, software containers which can be rapidly assembled, used and discarded, the rise of cloud computing and storage, and The Internet of Things will demand extreme agility of the software systems and underlying telecoms networks. These are huge changes in the IT and telecoms industries – and these industries can no longer be regarded as separate. And of course, this has significant implications on the skill sets required of our professionals. The ability therefore of our technicians and engineers to create the services in software, and to create software to configure the network, will be essential.
For end-user facing workers, whether they be in a call centre or responsible for on-line ordering, queries or fault management, the key issues are customer experience and service experience – these have long been recognised as vital to retain customers and increase revenue per customer. With regulatory moves to make it as easy for users to change service provider as it is to change their retail bank, and with the potential of social media to trash reputations in a matter of hours, the software systems that support workers on the front line will be paramount.
Can you tell us about the ITP's apprenticeship scheme and what the forthcoming Apprenticeship Levy will mean for telecoms businesses?
Previously, only very large employers who ran in-house training were able to hire and train their own apprentices. It just wasn't possible for any other organisations to take on apprentices, as the training was not available. Back in 2013, we recognized a need for a telecoms-specific scheme, and conducted significant research across the industry. It revealed that 100% of employers would take on apprentices if they could, and that they were being held back by administration burdens.
Our scheme takes away this burden, as we recruit, train and mentor apprentices on behalf of our member organisations. Since its launch it has created over 60 jobs and helped smaller employers to grow their talent.
At present it is not 100% clear how the Apprenticeship Levy will affect how employers recruit and train apprentices. However, we are at the forefront of all developments so that we can advise the telecoms industry and ensure we can help more businesses realise the benefits of having their own apprentices.
As an industry association, which trends are you witnessing and where do you forsee industry growth for the next 12 months?
Ever since the financial crisis of 2008, service providers' revenues have remained largely flat but so much more is expected of our industry – higher speeds, more agility, billions more connected devices. In order to meet these challenges, there will be a relentless attention to cost control. We are likely to see more collaborations, mergers, and acquisitions as a way of improving efficiency and keeping costs down – and meeting the challenges of convergence across the industry.
Smartphones will be an important area of growth – with new generations of handsets from the big manufacturers and with a second-hand re-sale market aimed at those who are more cost-conscious. There will be an associated growth in wearables, particularly as fitness aids, although this is from a low base.
Video streaming will continue to grow with the ability to consume video seamlessly on mobile and fixed devices. This trend will demand more capacity investment in fixed and mobile networks. The Internet of Things will start to gain traction, albeit from a low base, with the emergence of Internet-enabled devices mainly aimed at the consumer market (eg home automation)
The capabilities of the mobile handset will be further exploited with a growth in location-based services including location-based advertising and contactless payments.
Data analytics is expected to be a growth area given the increasing amount of personal data about location, purchases, searches, preferences, interests that can be analysed for commercial gain. Clearly this goes hand in hand with the need for data protection and privacy.
Is there anything else you would like to say to Telecoms.com readers?
Help us to develop and enhance our industry, have a look and see whether our membership would suit you www.itp.org
Get the latest news straight to your inbox.
Register for the Telecoms.com newsletter here.