Ghana: poised for growth
Ghana: poised for growth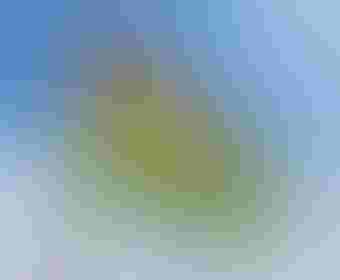 The transaction involves the sale of up to 1,876 of MTN Ghana's existing sites to TowerCo Ghana
Ghana Is Poised For Further Growth
The West African nation of Ghana is poised for further growth, but increased competition is bound to make things challenging.
Africa, particularly sub-Saharan Africa, is under close scrutiny at the moment. Despite raging growth in recent years, mobile penetration remains relatively low and countries across the region are seen as an attractive option in the overseas expansion plans of ambitious carriers.
Mobile penetration in Ghana-which stands at just over 40 per cent of a population estimated to top 23 million-may be higher than the continental average of 34 per cent, but it is still low in comparison with teledensities across Europe, North America and South East Asia. That said, Ghana is far from an untapped market.
There are currently four mobile network operators in Ghana. Tigo (owned by Millicom Ghana), One Touch (owned by Ghana Telecom which is now majority owned by Vodafone) and Scancom (owned by MTN) all operate GSM 2G and 3G networks, while Kasapa (currently owned by Hutchison Telecommunications International) operates the country's only CDMA network.
There are two other GSM licensees in Ghana, Zain-owned Western TeleSystems (2G) and Nigeria's Glo Mobile (2G and 3G). While neither operates at the moment, both have networks planned according to Informa Telecoms & Media's World Cellular Information Service. The Ghanaian regulator- the National Communications Authority (NCA)-has also granted one WiMAX licence to the ISP Internet Ghana-this too has yet to go live.
The current licence framework only became effective in 2004 when mobile operators were, for the first time, issued long-term licences. Before that date, operators were granted yearly authorisations to use a specific spectrum.
Millicom introduced mobile services in Ghana in 1992, operating a TACS network. The operator then launched GSM in 2002. Celltel, which later became Kasapa, entered the market in 1995 with an AMPS network, while Scancom and One Touch followed in 1996 and 2000 respectively.
MTN, which entered Ghana in 2006 through its $5.5bn takeover of Investcom, which owned Scancom, is Ghana's market leader. Millicom's Tigo is in second place, Vodafone's One Touch is third and Hutchison's Kasapa fourth.
At the end of 2006, Ghana had 4.9 million subscriptions, by June 2008 that figured had nearly doubled to 9.4 million. Mobile subscriptions in Ghana increased by 59 per cent year-on-year in Q108. With total African subscriptions growing by 40 per cent over the same period.
Ghana is Africa's ninth largest mobile market and West Africa's second largest by subscription count after Nigeria. Informa Telecoms & Media forecasts that the 10 million subscriptions mark will be passed before the year is out. The country will by then have six mobile networks as both Glo Mobile and Zain are expected to launch during Q408.
Tigo recorded the highest year-on-year growth, 84 per cent, in Q108, taking market share from Scancom, which had 52 per cent of the country's subscriptions in Q108. Though Scancom had the highest ARPU, $14 in Q208, with 97 per cent of spending on voice services. Vodafone's One Touch had an ARPU of $9 for the same period which compares favourably with Kasapa's $8 and Tigo's $7.5.
Vodafone plans to launch a 3G network in Ghana through One Touch, which might enable it to establish new sources of revenue from data services. Recent oil discoveries in Ghana could boost the disposable incomes of the country's users over the medium or long term. The population of Ghana is not poor in comparison with some of their West African neighbours, however, nearly 30 per cent of citizens live below the poverty line making mobile communications a luxury that some can ill afford. Competition is set to increase, potentially driving ARPUs down further as operators compete on price and tap into lower-income groups for growth.
Glo Mobile entered the Ghanaian market after a so-called express bid for a sixth mobile licence was launched on 6th March 2008. The authorities shortlisted 11 unsolicited applications from companies including Globacom Nigeria, Teylium Group and Warid Telecom. On 20th June 2008 the NCA announced that Glo Mobile-one of Nigeria's biggest three mobile operators-had been awarded the licence for a consideration of $50.1m. The new operation in Ghana was allocated spectrum in the 900/1800MHz and the 2.1GHz bands, as well as an international gateway licence.
The second express transaction was the sale of 70 per cent of Ghana Telecom to Vodafone. The sale of the majority stake to a strategic investor was not a surprise as the process had begun in 2006.
However, Vodafone was not among the initial bidders mentioned. France Telecom was even reported to be the winner in November 2006, mainly in the local Ghanaian press. But in February 2008, it was reported that the government had suspended the sale of shares in Ghana Telecom. France Telecom's $520m offer had been rejected because the government put a higher price on the company's assets.
Vodafone was announced as the winner on 3rd July 2008. The UK group closed the deal in August acquiring a 70 per cent stake from the Ghanaian government for $900m. The deal was struck on a debt-free, cash-free basis, implying a total enterprise value for Ghana Telecom of about $1.3bn. The government will retain 30 per cent of the company.
Vodafone's entry into Ghana fits into its strategy of expanding aggressively into emerging markets to offset slowing growth in mature markets. It gives the UK firm access to one of the remaining attractive markets in the region. The challenges will mainly lie in Ghana Telecom's fixed-line assets and Vodafone will have to deal with heavy debts and reducing the number of staff.
The move was a final feather in the cap for former Vodafone chief executive officer Arun Sarin who stepped down at the end of July. "Ghana is one of the most attractive markets in Africa with mobile subscribers growing at more than 55 per cent per annum. Our extensive operating experience together with our portfolio of products and services position us well to deliver a superior mobile experience to Ghanaian customers and significantly improve financial performance," he said.
Vodafone is aiming for Ghana Telecom to ultimately raise its mobile market share to about 25 per cent, reversing recent underperformance. Sarin said that over the next five years Ghana Telecom is to invest over $500m in its operations and network, restoring and expanding network coverage and completing and integrating the fibre backbone, as well as introducing initiatives such as M-PESA and ultra-low cost handsets.
Back in Q108 Hutchison announced that it had sold Kasapa, Ghana's fourth mobile (CDMA) operator, to EGH International Limited for HK$584m ($74m). The deal is hanging in the balance, however, dependent on regulatory approval. And there is also an ongoing court case between Kasapa and former local shareholders.
The court case was not mentioned by Hutchison as an obstacle to the transaction and there was no information on EGH's activities or its country of origin. Rumours link EGH to Sudanese operator, Sudatel, but the Sudanese company has so far not mentioned investments in Ghana.
Informa Telecoms & Media forecasts that mobile subscriptions in Ghana will grow by 47 per cent between 2007 and 2011. The country's penetration rate will then reach 41 per cent. In comparison, Africa as a whole will grow by 48 per cent by 2011 to reach 385 million subscriptions and a penetration rate of 38 per cent.
With increasing competition and rapidly falling ARPU in Ghana, Vodafone's valuation is starting to look high. West Africa might look like a promising investment opportunity to Western Carriers, and maybe Vodafone can leverage its scale to help it compete, but emerging markets pose a host of challenges and pitfalls that make some carriers, such as Hutch, decide they're better off getting out of Africa.
Historical subscriber figures for all Ghanaian operators
Get the latest news straight to your inbox.
Register for the Telecoms.com newsletter here.
You May Also Like
---