Africa Com: Chris Gabriel, CEO, Zain Africa
Africa Com: Chris Gabriel, CEO, Zain Africa
There is still plenty of growth potential in Africa. The rules of the game have changed with a paradigm shift from Customer Numbers to Customer Value (share of wallet)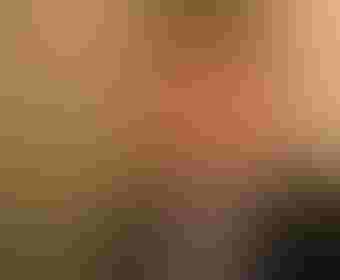 Chris Gabriel, CEO, Zain Africa
Telecoms.com spoke to Chris Gabriel, chief executive officer of Zain Africa and keynote speaker at the Africa Com 2009 event in Cape Town.
What are the main points and conclusions you will be making in your presentation?
There is still plenty of growth potential in Africa. The rules of the game have changed with a paradigm shift from Customer Numbers to Customer Value (share of wallet). Business models must adapt to optimising asset utilisation through right sizing, outsourcing, infrastructure sharing etc. Collaboration between regulators, industry players, carriers and vendors is key to success in creating new products, services, ventures and partnerships. And consolidation in the number of industry players is inevitable.
At present, Africa leads the world in mobile growth. But when will that growth start to slow and how do you propose to counter it?
The potential for future growth remains. The pace has slowed somewhat due to the recent economic crisis. Focus on Customer Value and retention/loyalty together with Data/VAS & Content/M-Commerce etc. will be the focus to grow returns.
We've seen some big regional merger proposals fail recently. Does the African mobile sector still offer potential for foreign investment?
Most definitely – the medium term will see the emergence of three to four major players and many small niche vendors – few medium scale operators will remain – scale is king.
Are there enough home grown investors within Africa?
Future investment will be on a global scale.
What can the African communications sector teach the rest of the world's telecoms markets?
There is great potential and value in emerging markets – relevant, affordable and localised products and services together with a lean optimised business model are key to creating value in low ARPU markets.
How well are the region's governments responding to the needs of the continent's telecoms sector?
In the context of the economic crisis, governments are caught between short term economic needs versus medium/long term sustainable industry development. Stronger collaboration between Governments and industry is required to optimise and create a win-win for all.
Get the latest news straight to your inbox.
Register for the Telecoms.com newsletter here.
You May Also Like
---