Tipping point for the telco sector
Tipping point for the telco sector
The future of enterprise networking is all about cloud, and connectivity is required that fits the bill, mirroring cloud's ease of deployment and able to adapt to business needs at cloud speed.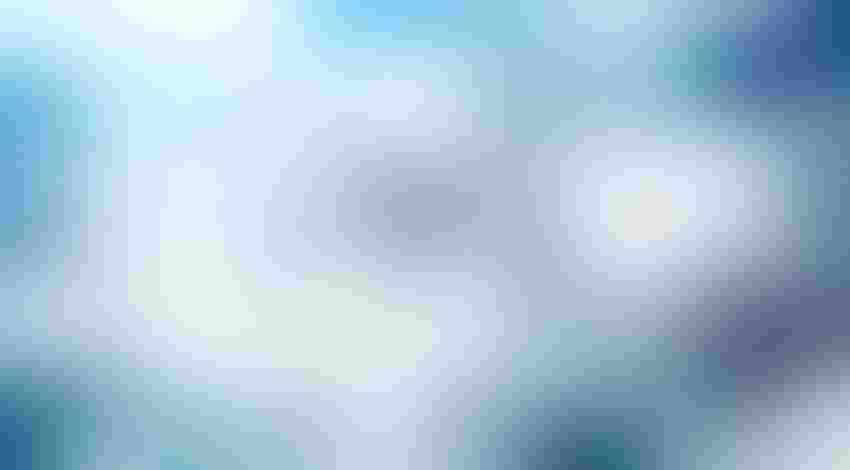 Telecoms.com periodically invites expert third parties to share their views on the industry's most pressing issues. In this piece Amir Khan, CEO of Alkira, argues that as the world of enterprise networking transitions to a new sort of connectivity, built for the needs of the cloud era, service providers must be careful not to get left behind.
MPLS networking has been a staple feature of service provider inventory for over 20 years, and it's a technology that remains widely in use. But there is every indication that MPLS is nearing the end of its usefulness as an effective enterprise WAN solution. The future of enterprise networking is all about cloud, and connectivity is required that fits the bill, mirroring cloud's ease of deployment and able to adapt to business needs at cloud speed.
This leaves carriers and service providers with some urgent decisions to make to ensure their continued relevance. Either they keep relying on MPLS to the bitter end, or take a proactive approach by assisting their enterprise customers with a migration journey to a future of networking built in the cloud and designed for the cloud era. If they act now, and make the right strategic partnerships, service providers can take credit for leading this migration in an orderly, secure and planned manner, empowering their customers to operate 'at the speed of business'.
It is certainly clear that service providers must avoid the trap made by previous generations who failed to move fast enough away from legacy revenue streams, such as voice. The evolutionary pace of cloud is much more rapid than any previous transitional phase, meaning telcos have minimal time to decide on a strategy. Acting now to adopt a cloud-native approach could be the difference between being a disruptor and one of the disrupted. The tipping point is at hand.
Moving on from a legacy past
Let us try first to understand why MPLS is no longer appropriate for contemporary needs. For that, we need to consider the recent past from the viewpoint of the enterprise. MPLS was designed for connecting sites to sites, and sites to data centres, globally. As an CIO, you had to call your MPLS service provider and they provisioned a connection for you. This typically took weeks, if not months. How long would depend on what capacity the service provider had available in the region where you needed the connectivity. The cost for the bandwidth in question would be pretty high too, compared to, for example, basic Internet. Sure, the SLAs are good with MPLS, compared to Internet. But there's a price to be paid for that.
As enterprises started to become more and more reliant on cloud services, the game began to change. The task of a WAN has moved on from just connecting campuses and data centres. Cloud has created new traffic patterns, with enterprises now running many workloads in many different clouds. You can't optimise that kind of complexity with MPLS. It's too rigid.
What's needed instead is an approach that is designed from the ground up for the modern needs, one that lives in the cloud. That means more than just an on-ramp that connects to the edge of the cloud. It's about cloud-native technology, available as a service, able to seamlessly interconnect multiple clouds but also reach beyond cloud boundaries into enterprise on-premise locations.
Service providers need to realise that unless they can come up with an offer based around these principles, one that takes their enterprise customers beyond MPLS, then somebody else will do it instead. Cloud networking is a solution that the customer will eventually be drawn to, with or without the service provider. By moving now to meet this need, the service provider can prove that they are a trusted partner, looking beyond the short term, offering something beyond the familiar. Service providers don't have the luxury now of sitting around deciding. Those that do will lose over time, and get left so far behind they will no longer be able to compete.
Service providers already know that existing revenue streams are declining as cloud takes over. But it's not just about adding a new product line to their portfolio. They must take a hard look at their own business models, transforming themselves away from what's safe and traditional and embracing something much more radical.
They must review internal processes and cultures, preparing themselves not just for a new technology but for a whole new market. The way they approach the customer has to be right. Being cloud-relevant, for example, is about offering services on a global scale. Even small businesses have people working for them across the globe now. Customers will expect not just a global footprint, but one with security and full visibility baked in.
If service providers can reengineer their business for the new age of cloud then they will gain agility, free themselves to explore new revenue opportunities and look forward to continued relevance.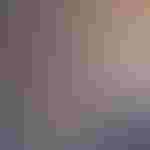 Binary Comment
Amir Khan is a computer networking visionary who founded and led Viptela's market-leading, cloud-first, Software-Defined Wide Area Networking (SD-WAN) business before its acquisition by Cisco. As prescient as he was in identifying the $8B opportunity for SD-WAN, Amir recognized that the network hampered the cloud journey and founded Alkira in 2018 with CTO Atif Khan to reinvent networking for the cloud era. Amir's vision is to deliver the Cloud Network as-a-Service (CNaaS). Alkira has delivered the industry's first Network Cloud, a global unified cloud network infrastructure delivered as-a-service with 1) connectivity for hybrid and multi-cloud networks 2) integrated network and security services, and 3) end-to-end operational visibility and governance. Alkira CSX, is an on-demand, as-a-service, point and click, unified CNaaS that enables cloud architects to design, build, and deploy a global multi-cloud network in minutes. Alkira enables enterprises to implement 50% less firewall capacity, and reduce TCO by up to 40%. Before Viptela, Amir held leadership roles at Cisco, Juniper, and Nortel. He holds 4 patents. Amir earned an MS in Electrical Engineering from the University of Colorado at Boulder, and a BS in Electrical Engineering from the University of Mississippi.
Get the latest news straight to your inbox.
Register for the Telecoms.com newsletter here.
You May Also Like
---