Q&A: Mukaddim Pathan, Principal End-to-End Architecture & Technology Practices at Telstra
Q&A: Mukaddim Pathan, Principal End-to-End Architecture & Technology Practices at Telstra
In order to reduce the unit cost of delivery, whilst maintaining a lean and modern operational model, service providers are consistently relying on virtualization technologies.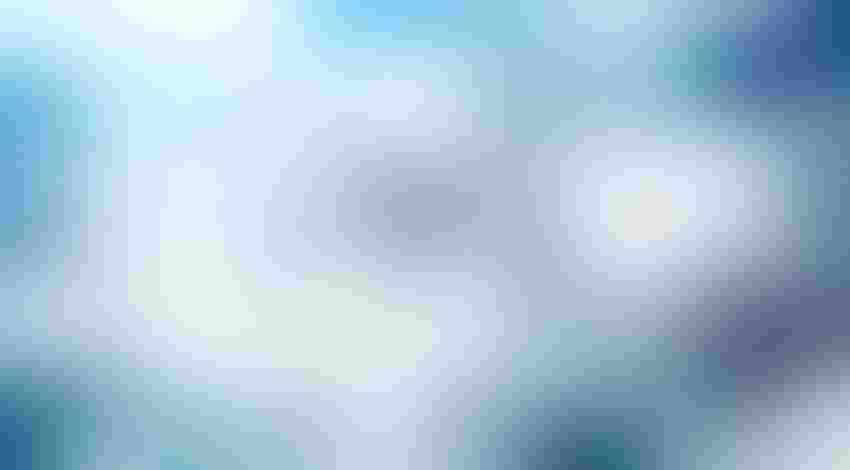 Telecoms.com periodically invites third parties to share their views on the industry's most pressing issues. In this article Network Virtualization Asia spoke to Mukaddim Pathan, Principal End-to-End Architecture & Technology Practices at Telstra about the role of Autonomous Continuous/Continuous Deployment in virtualization roll-outs.
Network Virtualization Asia (NVA): Can you start by telling us a bit about the network virtualization space in Australia at the moment? 
Mukaddim Pathan (MP): Alike the rest of the global industry, the Telecommunications companies in Australia are focusing on developing their capabilities in the area of virtualization. In particular, the focus has been on transforming the network, as SDN/NFV technology paradigm gets maturity to provide the same level of Telco-grade performance, resiliency, disaster recovery, and failover capabilities.
In order to reduce the unit cost of delivery, whilst maintaining a lean and modern operational model, service providers are consistently relying on virtualization technologies. Furthermore, with an increasing use of virtualization across the technology stack, we often see the rise of multi-cloud, multi-tenancy environments.
NVA: With that in mind, what are Telstra currently doing in the space to advance it? 
MP: Telstra has a dedicated Network Evolution 2020 (NE2020) program, which has a strong focus on Agile ways of working, and is underpinned by virtualization, automation, orchestration, data and standards-based API.
As mentioned, "Network Function Virtualization infrastructure" (NFVi) is an essential part of the NE2020 program, as it helps us to deliver a low cost, open standards network cloud ecosystem, at scale, and to support the transformation of Telstra's network.
Furthermore, NFV & SDN enable the transition of hardware appliance centric functions to software centric tenants on centrally engineered platform/ecosystem. Cloud-enabling our infrastructure by adopting SDN/NFV throughout the network includes a number of key initiatives that are currently being undertaken:
Virtualization of existing/new network functions with the introduction of resource and service orchestration.

Automated VNF On-boarding and lifecycle management of virtual network services.

Make services available through standards-based APIs and provisioned through Infra as a Code and containerized solutions.

Automate delivery/operational aspects for various network services using a home grown end-to-end Continuous Integration and Continuous Deployment (CI/CD) platform for build/configuration management, test management, release management, and inventory management.
NVA: How are VNFs being introduced into the network today? Why do you think they are so important for progress in the industry?
MP: Telstra has been working with partners to progressively introduce VNFs in our network. Whilst the industry is still maturing in establishing best practices in VNF packaging and automated VNF onboarding solutions, it is important for service providers to set guidelines to the partners on the way VNFs are prepared and provided to them.
As an industry leader, Telstra has developed automated onboarding process for VNFs and established workflows using an integrated CI/CD platform, which has led to efficient onboarding of VNFs, potentially reducing the lead time from months to days.
Whilst VNF onboarding focuses on providing a common user experience and standards-based framework to on-board and life cycle manage workloads in a multi-cloud / multi-VIM NFVi environment, it leverages end-to-end CI/CD and automation capabilities for workload evaluation, packaging, certification and deployment of various network functions.
NVA: And, how do things like Automation and CICD practices come into play with this? 
MP: Automation and CI/CD practices are key in managing and evolving virtualized infrastructure within the service provider's environment. As the network becomes software centric, it is important that these practices are leveraged for ensure seamless maintenance and management (device, configuration etc) of network elements.
At Telstra we have deployed a modular, scalable, extensible and centralized CI/CD and automation platform that provides fully integrated and ready to use capabilities and tools as a shared service across Networks by consolidating and standardizing multiple functionalities (including but not limited to pipeline management, configuration management, repositories, test management, artefact management etc) and toolsets.
A flexible and re-usable test automation enablement layer is added for various network/IT services that converges the test automation process through a single channel. It allows seamless integration of test tools with the agile management layer and exposed to various consumers by Restful APIs.
NVA: With all these advancements, how do you think operators fit into the virtualization space today? What is their role?
MP: The role of service providers in the virtualization space is key, as NFV & SDN enable the "softwarisation" of the network and assist transition of network functions onto a centrally engineered platform/ecosystem. NFV/SDN and evolution to a software defined network should be a foundational tenant for a service provider's growth strategy, and they can influence this space by:
Adopting template driven and modular architecture for highly configurable and extensible solution (enabling multi cloud support)

Promoting containerised and Microservices driven approach for distribution and scalability

Supporting automated deployment of virtual network overlay including Vlinks, subnets etc. using simplified tools.

Enabling automated deployment network functions and virtualized infrastructure as code
NVA: Can you tell us about your upcoming talk at Network Virtualization Asia? What attracted you to the event, and can you reveal a little about what you will be discussing?
MP: In my talk, I'll discuss how the operators are relying on Automation and Continuous Integration/Continuous Deployment (CICD) practices, as Virtual Network Functions (VNFs) are introduced within the network, yet operators have the need to manage the existing physical infrastructure. It will be linked to Telstra's NE2020 architecture, whereby we have deployed an abstraction layer to enable underlying technology domains to conduct orchestration, exposing relevant network services for consumption. One specific example I would cover is how VFNs are onboarded onto the network, configured, and lifecycle managed using the software engineering practices, and orchestrated via the stated network abstraction layer.
Virtualization and Automation are key technology themes that are being leveraged in the way we develop solutions to meet Telstra's long-term objectives of growth and cost reduction. As we focus on our efficiency and productivity targets, industry knowledge and relevant practical applications will be key. It is important that we keep ourselves up-to-date on the industry trends by actively participating in major global events such as Network Virtualization & SDN Asia.
For me, it is the premier event in the APAC region, which focuses on SDN, NFV and automation topics that are highly relevant to us. Crucially, by participating in this event, I'm able to connect with global Telco peers and share knowledge on the emerging topics such as SDN/NFV, Edge Computing, Automation and 5G, as well as learn from peers and apply their findings in the service provider context.
Dr. Mukaddim Pathan heads up the End-to-End Architecture & Technology Practices group for Networks & IT within Telstra, the largest Telecommunications company in Australia. At Telstra, his key responsibility is to deliver architecture and technical solutions towards Telstra 2022 (T22) outcomes, specifically focusing on network abstraction, edge computing, automation, and 5G use cases.
Want to hear more from Mukaddim and a fantastic line-up of other expert speakers at Network Virtualization & SDN Asia 2019?  Get your free visitor pass here.
Get the latest news straight to your inbox.
Register for the Telecoms.com newsletter here.
You May Also Like
---