Operator virtualization strategies in Asia
Operator virtualization strategies in Asia
Different operators/service providers, adopt different strategies in transforming their businesses to becoming a Digital Service Provider (DSP) from the current Communications Service Provider.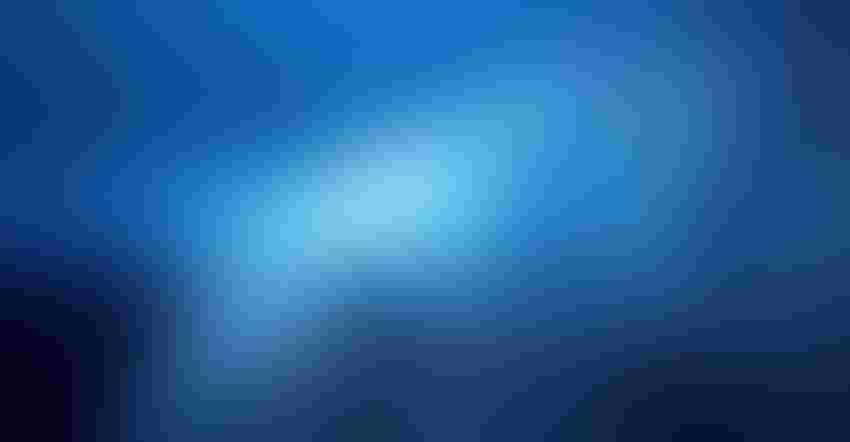 Telecoms.com periodically invites expert third parties to share their views on the industry's most pressing issues. In this piece Anuradha Udunuwara, Senior Engineer at Sri Lanka Telecom, gives us his perspective on how operators can best approach the move to virtualization.
Virtualization in telecommunication, whether it is network virtualization or network function vitalization this has been a long-discussed topic. Related topics such as network softwarization, includes Software Defined Networking (SDN), Network Functions Virtualization (NFV) and cloud. Although virtualization and cloud concepts have proven itself within the IT world and Data Centers (DCs), adoption of these concepts in the telco space are slower than expected.
Different operators/service providers, adopt different strategies in transforming their businesses to becoming a Digital Service Provider (DSP) from the current Communications Service Provider. Even though the set of tools (SDN, NFV, and Cloud) enable virtualization, automation, and DevOps are the same, the usage and the rate of adoption varies from operator to operator dependent on the environment.
Large operators make announcements occasionally about the progress of their transformations, other smaller operators – especially the ones in developing and emerging economies/markets are lagging. However, the situation for enterprises in adopting softwarization strategies seems to be exceeding that of service providers. This article in early 2017 by Telecom Asia reveals;
"While some in the telecoms industry has been resistant to the notion that enterprise clients are seeking to pursue this virtual option, our research on the enterprise market suggests otherwise and 2017 and beyond is shaping up to be a big boom period for adoption. Nearly all respondents (95%) believe that network services will be virtualized and in fact, 33% are already using such solutions."
In November 2017, Huawei and King Mongkut's Institute of Technology Ladkrabang (KMITL) built a 100G SDN Campus Network. There are several other enterprises that are either deploying in Thailand or deployed Software Defined-Wide Area Network (SD-WAN) solutions themselves.
The rate of innovation from the Standard Developing Organizations (SDOs) and Open Source communities are aggressive, and we see a lot of collaborative efforts put in place to bring about innovative new tools and platforms. Some of these new things include new Open Networking Foundation (ONF), MEF Lifecycle Service Orchestration (LSO), Open Network Automation Platform (ONAP), Broadband Forum CloudCO, Open Platform for NFV (OPNFV) Virtual Central Office (CO) and Central Office Re-architected as a Datacenter (CORD).
Now we start to see the customers adopt softwarization and digitalization faster, the SDOs and open community are coming out with different tools and platforms, whereas the operators are slow in adopting these new technologies.
When we look at Asia, it is Earth's largest and most populous continent this region consists of both developing and developed economies. With developed economies such as Japan, Hong Kong, Taiwan, Singapore, and Malaysia.
On the other hand, countries like Sri Lanka, Pakistan, Indonesia, are considered developing economies the development of telecommunications in these countries differs due to various reasons – socio-economic, political, regulatory, geographical etc.
In July 2017, SK Telecom announced that it commercialized T-MANO, a Network Functions Virtualization Management and Orchestration (NFV MANO) platform that performs integrated management and orchestration of virtualized network equipment and software. This is quite different from the collaborative approaches the other operators are following together with vendors in open fora.
ABI Research forecasts the NFV market in the Asia Pacific (APAC) will grow to USD 9.24 billion in 2022. Japan is forecasted to be the largest single market within APAC, constituting 25.7% of the total revenue. This is followed by South Korea and China, at 22.7% and 14.6% respectively. The report highlights that;
"Japan leads in the region, not only because of the desire to design resilient and reliable networks in preparation for future disaster threats but also to prepare for the 2020 Summer Olympics," said Lian Jye Su, Senior Analyst at ABI Research. "South Korea and China are actively preparing for 5G, which requires both Cloud Radio Access Networks (C-RAN) and Cloud Core Networks. At the same time, the rest of the regions are actively catching up. Tier Two telcos, like Banglalink and Ncell, are currently deploying virtual subscriber data management platforms."
According to the report by Frost & Sullivan, the market for virtualization in India is still nascent. Even though this is generally the situation for Telco's in India. In early September 2017, Bharat Sanchar Nigam Limited (BSNL) in India signed a Memorandum of Understanding with U.S. and German-based Coriant to chart the path to 5G and the Internet of Things (IoT) in the country. In a statement, Coriant said it will help BSNL to lay the foundation for innovation in network architectures and services leveraging 5G, IoT, SDN/NFV and Mobile Edge Computing (MEC) technologies.
Last year, Telenor Pakistan announced development of its own cloud network in which the company successfully tested the first 3G voice call and LTE data call. The next few months, the company will continue building on this platform and virtualize all the network functions that currently exist on proprietary hardware.
In conclusion, it can be said that the telco virtualization adaptation situation in Asia has huge variations within the region due to the mix of different economies and the socio-economic situation. However, developed countries seem to be improving and 2018 and beyond is going to be an interesting time.
Anuradha Udunuwara, Senior Engineer at Sri Lanka Telecom an industry expert in Telecom and Technology will be speaking the Network Virtualization & SDN. Find out more about the event here.
Get the latest news straight to your inbox.
Register for the Telecoms.com newsletter here.
You May Also Like
---