Microsoft and IBM find joy in the cloud
Microsoft and IBM find joy in the cloud
Cloud computing has hit the headlines for Microsoft as the technology giant reported a year-on-year rise of 116% for Azure, while IBM continued to move in a cloudy direction.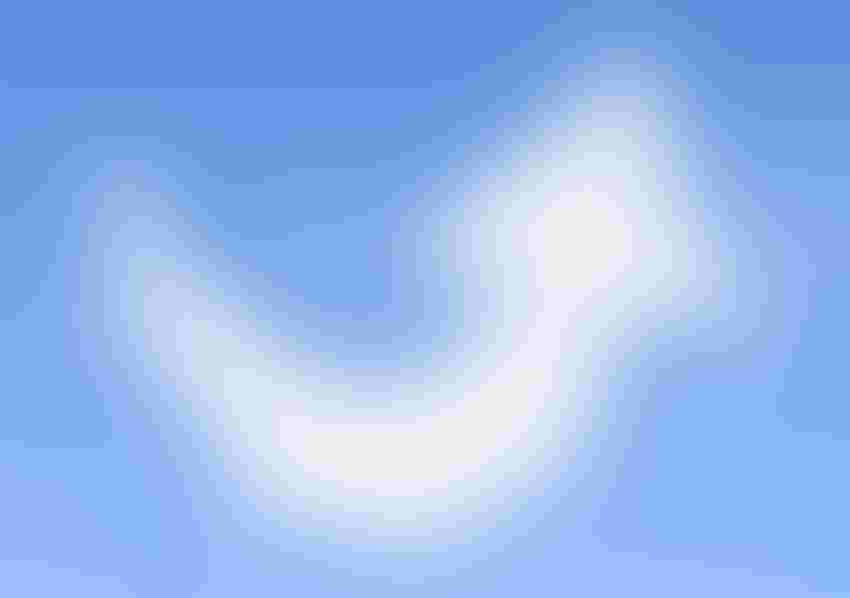 Cloud computing has hit the headlines for Microsoft as the technology giant reported a year-on-year rise of 116% for Azure, while IBM continued to move in a cloudy direction.
Office commercial revenue was up 5% for Microsoft, while Office consumer revenue was up 8%. The 'intelligent cloud' business unit contributed a boost of 8% over the course of the latest quarter. Phone revenue was down 72% though the fact the company is actually generating revenue from that car-crash is a surprise.
Success in the cloud computing segment may not surprise many as Azure has been making healthy progress over the course of the last 18 months, though the commercial payback will come as a relief for CEO Satya Nadella, who has pinned the future of the business in cloud computing and artificial intelligence.
"Overall we are off to a good start in FY '17. We delivered $22.3 billion in revenue this quarter, an increase of 5% in constant currency. I am proud of the continued progress," said Nadella.
"Customers continue to choose the Microsoft cloud to help transform their businesses and organizations. Our commercial cloud annualized revenue run rate now exceeds $13 billion, and we remain on track to achieve our goal of $20 million in fiscal year 2018. Once enterprise customers choose one of our cloud services they continue to adopt more services."
Although the business is still lagging behind AWS in the race for cloud computing revenues, Nadella's promise to return Microsoft to its lofty position in the technology is beginning to reap the rewards. Investments in new datacentres, staff and R&D are now beginning to kick-back to investors as Microsoft slowly claws back ground on AWS.
Elsewhere in the cloud computing world, IBM has also started to slow the burn which has been blighting the business in recent years. Although widely regarded as a venerable business, Big Blue's efforts over next generation technology, largely led by Watson, have begun to turn around its fortunes.
Although revenues were down year-on-year IBM beat analyst expectations, pulling in $19.2 billion, with the strategic imperatives unit (cloud, analytics, IoT etc.) accounting for $8 billion, up 16% year-on-year, cloud bringing in $3.4 billion of that number. The legacy business is continuing to slow, but the acceleration of the strategic business unit is looking like it could compensate.
"Our ability to apply deep expertise and breakthrough technology, led by Watson and the IBM Cloud, to massive amounts of data is enabling us to build new markets and transform industries," said CEO Ginni Rometty.
"Whether it is banks implementing IBM blockchain solutions, hospitals leveraging Watson to fight cancer, or retailers using cognitive apps built on the IBM Cloud to transform the customer experience, clients across all industries are tapping into a new kind of innovation value from IBM."
Both companies are undergoing the same journey, having at one time dominated the industry before experiencing a well-documented fall from grace. But both are finding success in the growing cloud computing arena, having bet their future on it, but they're not alone in that foresight and a return to their previous dominance is far from assured.
Get the latest news straight to your inbox.
Register for the Telecoms.com newsletter here.
You May Also Like
---