Intel looks to maps to fuel autonomous vehicles race
Intel looks to maps to fuel autonomous vehicles race
Whoever wins the autonomous car race will make a fortune, so Intel is doubling down efforts. Millions are being directed towards R&D, and building its own mapping database is another good move.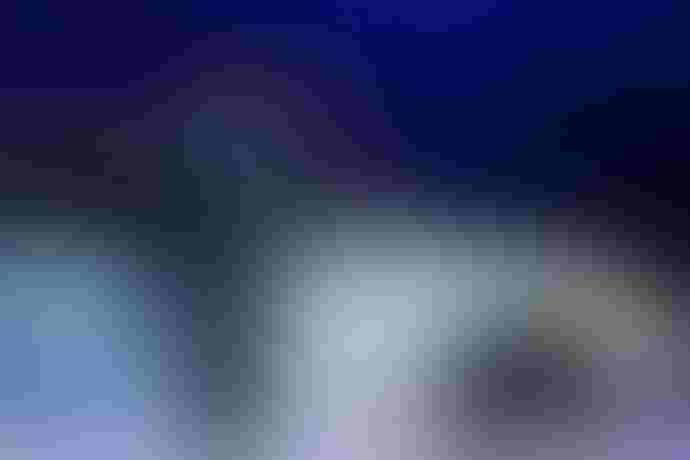 Whoever wins the autonomous car race will make a fortune, so Intel is doubling down efforts. Millions are being directed towards R&D, and building its own mapping database is another good move.
Speaking at CES in Las Vegas, Mobileye (an Intel business) CEO Amnon Shashua said two million cars from BMW, Nissan and Volkswagen will all be fitted with a front-facing camera, which will aggregate location and environment data in the cloud, building high-definition maps with Mobileye's Road Experience Management (REM) program. It might not be the most exciting aspect of autonomous vehicles, but an extensive mapping database is a good tool to have.
The boring parts of a technology are usually some of the most important, and this is no different. For an autonomous vehicle to work, it has to know what is going on around it. This isn't simply a case of collecting visual data from the immediate surroundings, but being able to plan a journey at the beginning, or adjusting plans on data which has been collected from other vehicles further ahead. It isn't the bouncing excitement of AI-processors or super-sensitive cameras, but it is just as (or arguably, more) important.
Aside from the BMW, Nissan and Volkswagen cars, relationships have also been announced with NavInfo and SAIC Motor, allowing the team to collect data in China. Considering most companies who have extensive mapping databases (Google, Uber etc.) have had difficulties operating in the Chinese market, these could be very significant partnerships.
As it stands, there are very few organizations which could answer the calls of the industry for suitably detailed mapping data, but Intel could soon be one of those. Assuming enough vehicles are sold, the database could be extensively populated without specific projects to collect the data, like Uber is doing now or Google has been doing for years. Such a database could make Intel a very attractive company for car brands to work with.
For the moment, this push is seemingly all about mapping data, but assuming the cameras get on enough vehicles, and the team is able to nail real-time data analytics, it would be a very useful database in the future. Intel has said the cameras on ADAS-equipped vehicles are intelligent agents that can also be used to collect dynamic data. Data on hazards, construction, traffic density and weather could be routed to other vehicles to allow for more efficient driving.
Mobileye recently signed a next-step agreement with Volkswagen to formalize the collection and marketing of this data, while there are also relationships the city of Dusseldorf, Spain Directorate-General of Traffic, Gett Taxi, Berkshire Hathaway GUARD Insurance, and Buggy TLC Leasing for the use of this information.
Data is the new oil in the digital economy, and should Intel be able to horde enough through activities like this, it could turn out to be a very useful revenue stream. All of a sudden, Intel is no longer just a manufacturer of processors, but a lean, mean, data machine which has a business model suitable for the connected era.
Right now, the team has been shouting about Level 2/3 autonomous driving (some self-driving capabilities, but humans will still need to be aware), as well as Level 2+ breakthroughs. Level 2+ is a new one for us, but generally these sorts of claims are when the engineering team is struggling with a breakthrough, but the marketing team need something new to say. Intel isn't a multi-national for no reason, it has some of the finest PR-minds and spin-gurus in the business.
Intel won't be able to make money with this information, or at least any serious cash, for some time, but as long as it keeps collecting it will be an incredibly valuable resource once society is ready for the mass market penetration of autonomous vehicles.
Get the latest news straight to your inbox.
Register for the Telecoms.com newsletter here.
You May Also Like
---