How CSPs can effectively virtualise their network infrastructure through the cloud
How CSPs can effectively virtualise their network infrastructure through the cloud
As the industry moves towards the next generation of telecommunication with 5G technology, cutting-edge CSPs are turning to the cloud to virtualise their network infrastructure.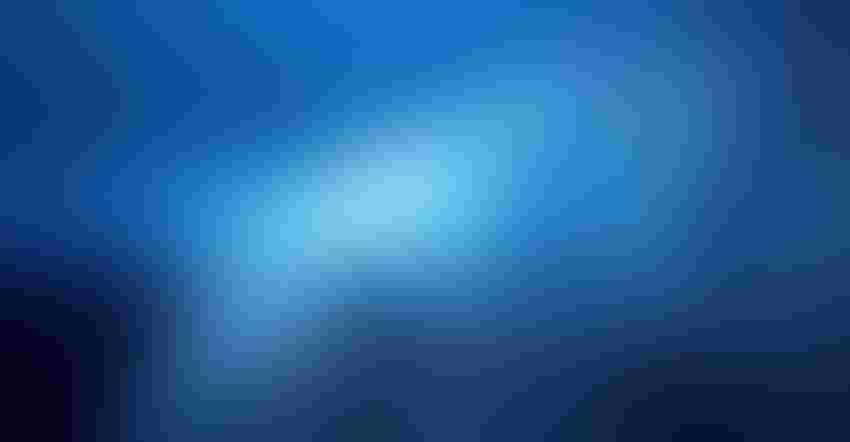 Telecoms.com periodically invites expert third parties to share their views on the industry's most pressing issues. In this piece Nic Lemieux, Director, Information and Communications Technologies at Canonical, explains what operators need to do to grasp the cloud opportunity.
As the industry moves towards the next generation of telecommunication with 5G technology, cutting-edge Communication Service Providers (CSPs) are turning to the cloud to virtualise their network infrastructure. To be effective, though, they need technology that automates and scales on a level not seen before in cloud deployments.
Before server virtualisation became commonplace, every server had a single operating system, typically a single application, and connected to one or many legacy switch ports.  Network control and data flow were all managed at an individual switch level, and every network component throughout the network infrastructure, from routers to advanced network services like load balancers, was locally and individually managed. This caused two major issues, firstly that the control of the network equipment was tied to each device and secondly that the network equipment capability was fairly inflexible
While network infrastructure is following the path of server hardware, which migrated from application specific servers to virtual machines, it is by no means a complete journey. The industry is migrating from function-specific network hardware to software-based virtual functions, and will be discussing and using software defined networking (SDN) virtualised network functions (VNF) and network functions virtualisation (NFV).
Unique Requirements of Telco Networking
The premise of SDN and NFV technologies isn't new, but within telco organisations in particular, their rapidly expanding use cases may be. Because CSPs deliver critical services, and cannot compromise quality standard or SLA commitments, the technologies and design principles that work for typical IT cloud applications cannot be applied to network services without accounting for carrier-grade requirements such as real-time, predictable performance resilience.
CSPs require a broad ecosystem and a wide choice when embracing these new technologies and the benefits they provide. As clouds and modern IT infrastructure continue their explosion of growth, the economics of traditional datacentre networking become less desirable and completely unaffordable for this type of organisation. SDN and NFV based infrastructure solutions offer both OPEX and CAPEX relief – critical in this industry.
An overlay SDN allows IT teams to create their own entire datacentre network on top of the existing infrastructure without modifying any underlying hardware. This is especially valuable in telecoms clouds where multiple tenants, be they individuals or business units, need network independence, isolation, and autonomy.
Software SDN and NFV both require Linux, which is an open, general purpose operating system, running on the commodity hardware that supports them. CSPs need a platform that provides the reliability and scalability, both from a technical and a financial perspective, which enables SDN and NFV infrastructure today.
Cloud Virtualisation Beyond Telco
Many networking standards are derived from the telecoms industry, so we do expect that the adoption of NFV and VNF will herald a certain amount of disruption in the market. The next industries to benefit from cloud virtualisation are likely financial services and media, industries which are growing fast, require interoperability, and operate at hyperscale.
A well-designed cloud gives you rapid scaling, dynamic deployment, and workload bursting beyond your premises. It can also allow departmental, development and operational selfservice. All of these capabilities can be employed by SDN and NFV infrastructure solutions, but realising the economic and technical benefits of a cloud requires standardisation and repeatability.
A modern SDN or VNF deployment seldom remains static. CSPs should have a solution that makes it easy to interchange, integrate or update specific components. Modifications and updates should be accomplished without the need for expensive consultants, complex static scripts, or total redeployment of the solution.
Overall, SDN offers tremendous benefits in flexible configuration options and improved methods of data routing, but it's important that applications work well in various SDN environments. Modern big data, analytics, and other cloud-based solutions must be compatible with modern network infrastructure. When creating these environments, running continuous integration testing against multiple different SDN solutions with various different workloads is very useful.
The precipice of cloud deployment
The industry transition from single function, proprietary devices, to commodity, software defined infrastructure is a natural one. Economics have driven it, technological advancements have enabled it and soon it will become impossible to remain competitive without SDN and NFV infrastructure. Every organisation will have to transition, and as large telcos, network veterans and startups all choose open systems, standards, and interoperability as a fundamental, we are poised on a precipice of open source cloud deployment.
It's an exciting time of transformation for the telco industry as it undergoes radical, disruptive change.
Get the latest news straight to your inbox.
Register for the Telecoms.com newsletter here.
You May Also Like
---