Google makes $13 billion worth of cloud plans for 2019
Google makes $13 billion worth of cloud plans for 2019
Google is a firm which is not shy about spending money to make money, and the ever-increasingly profitable cloud industry is going to be getting another Google-shaped assault.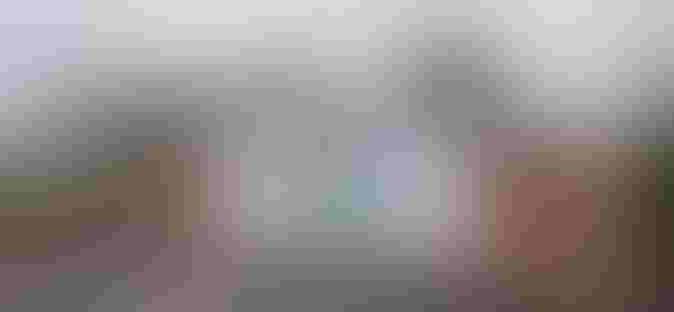 Google is a firm which is not shy about spending money to make money, and the ever-increasingly profitable cloud industry is going to be getting another Google-shaped assault.
CEO Sundar Pichai has announced the business will be investing an additional $13 billion in the cloud computing business across 2019. The investment will take the shape of thousands of new recruits, nine new offices and six new data centres across 14 different states.
"With this new investment, Google will now have a home in 24 total states, including data centres in 13 communities," said Pichai. "2019 marks the second year in a row we'll be growing faster outside of the Bay Area than in it.
Although the data centre investments are focused in the 'middle America' regions, corporate offices will be built outside of some of the country's biggest business districts. These sales, marketing and engineering offices are home to some of the highest paying roles in the Google Cloud business, with the Massachusetts and New York offices getting a significant boost, as well as Chicago and Austin.
For Google, this investment is about taking the business out of the 'also ran' category of cloud players. As it stands, Google is currently in the awkward position alongside the likes of IBM, of straying away from the leading pack but leading the best of the rest. This is not to say this is a business which will struggle to make money, but it isn't currently in the same league as AWS and Microsoft Azure when you look at market share and year-on-year growth.
Research from Synergy suggests that while Google is firmly positioned in the top five cloud providers worldwide, it is currently sitting in fourth place. Over the third quarter of 2018, while it did grow its market share by 1%, AWS matched its success while Azure grew its slice by 2.5%. AWS is far and away the market share leader with 34%, though Microsoft Azure counts for roughly the same amount of business as IBM and Google combined.
Cloud computing is a segment of the IT world which is growing fast and will only increase its prominence over the next few years as more of the mass market become accustomed to the idea, edge-computing advances and more businesses move through the digital transformation evolution. There is plenty of opportunity for Google to make money as an 'also ran' but this is a business which is not satisfied with anything aside from being a world leader.
More than anything else, the cloud computing is an important prong in the diversification efforts of the technology giant. Google might be sitting comfortably on top of the search engine riches, though efforts to secure the next big idea are constant. Perhaps the executives learned from the IBM/Oracle/Microsoft/Kodak/Xerox/Yahoo/Blackberry/Hitachi fall from grace; superpowers don't last forever if you aren't keeping with the times.
What is always worth remembering is the cloud business is growing for Google. It might be viewed as frustrating, due to the fact it cannot bridge the gap with AWS and Microsoft Azure, but this is still a large business. The 'other bets' revenue column, which includes cloud and Google Play, brought in $6.487 billion in the final quarter of 2018. This is a significant amount of cash considering it is not the core competence of the business.
Of course, this is not to say the others are not investing either. Apple is bulking up its cloud capabilities with investments on par with this one from Google, AWS is expanding its presence across the country (including New York which raised political and community opposition), while Microsoft has been on a rampage globally with Sadya Nadella sat at the helm. The cloud segment certainly has a lot of cash flowing around it currently.
With an $9 billion investment in 2018 and $13 billion in 2019, Pichai is not shy about his ambitions in the cloud world. Google will grow and will make money in the segment, but whether it can generate the momentum to catch AWS and Microsoft Azure remains to be seen.
Get the latest news straight to your inbox.
Register for the Telecoms.com newsletter here.
You May Also Like
---