Facebook's shareholder meeting reveals investor tensions
Facebook's shareholder meeting reveals investor tensions
Investors are demanding and sometimes inconsiderate of the ebbs and flows of the business world, but Facebook's Annual Shareholder meeting demonstrated the frustrations and fears surrounding the company's precarious position.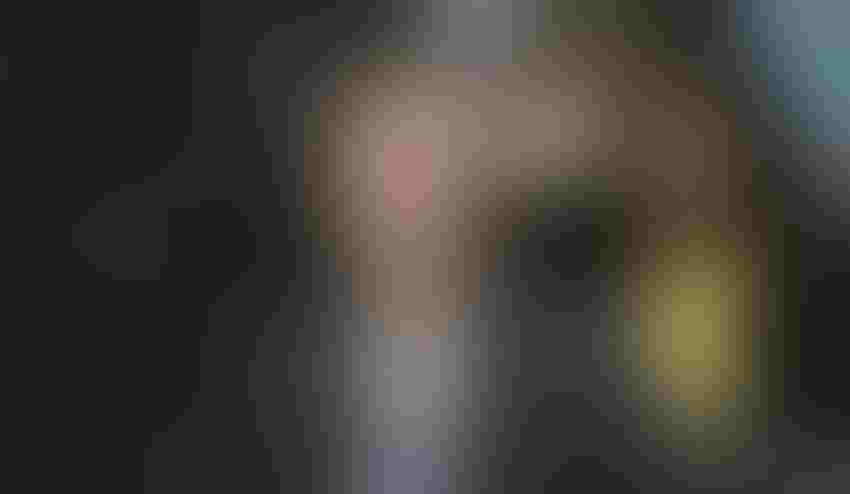 Investors are demanding and sometimes inconsiderate of the ebbs and flows of the business world, but Facebook's Annual Shareholder meeting demonstrated the frustrations and fears surrounding the company's precarious position.
The last couple of months have seen Facebook as the recipient of some pretty intense criticism and scrutiny, primarily from politicians and the media, but this meeting has the potential to cause some very considerable damage. Mark Zuckerberg might be able to ignore MPs in the UK, or brush off ignorant questions from Senators in the US, but awkward and condemning comments from those who are pumping money into the profit machine should be a monumental concern from the ironically socially-inept and privacy enthusiast CEO.
"So if, privacy is a human right as stated by Microsoft CEO and we condemn that Facebook's poor stewardship of customer data is tantamount to a human rights violation," said Christine Jantz from NorthStar Asset Management, who was proposing a change in stockholding voting to redistribute control, allowing each share of the company an equal vote.
"It is evident to us that Facebook's piggybacking of risk oversight onto the audit committee, no matter how well utilized, is not up to the task," said Will Lana of Trillium Asset Management and Park Foundation, who proposed the foundation of a risk oversight committee. "The purpose of the audit committee is to focus on financial reporting processes, not on big picture risk oversight."
"Controller DiNapoli recently pointed out that, hundreds of millions of social media users are at risk of being exposed to fake news, fake speech and sexual harassment, if the company cannot enforce its own user agreements," said Patrick Doherty of the New York State Common Retirement Fund, which co-sponsored a proposal to create an annual content governance report. "Unless safeguards are put in place, the Company is at risk of financial losses and serious reputational damage. Facebook needs to confront that its customers and its investors want protection against abuses of the platform."
We should point out there are few shareholders meetings where investors stand-up and praise the management team and the operations. The investors are investing to make money, and as far as they are concerned, it could always be done better. But Facebook is generally a company which has been protected from criticism. Generating 50-odd% year-on-year revenue growth consistently offers a bit of breathing room, but not even Q1's revenue of $11.795 billion, 50% more than 2017, could ease the tensions of scandals, poor reputation management or failure to meet public expectations. Facebook has been protected from many incidents of bad press over the years, but the swell pro-privacy voices is becoming deafening; investors are starting to worry, with some just cause as well.
Recent research from Pew Research Centre suggested other social media platforms are out-performing Facebook for engagement, the business is being sued by Max Schrems for GDPR forced-consent, while there have been calls to break-up the social media empire over monopoly fears and Zuckerberg could actually be arrested next time he enters the UK for refusing to answer questions in-front of a Parliamentary Select Committee. The concerns are becoming very real, very quickly.
Aside from the worries about reputation management and the bottom line, representatives also reacted to various other trends in the business world. The sheer breadth of criticisms aimed at Facebook during this meeting, and of course in the press and political arenas over the last couple of months, is starting to paint a worrying picture.
Fake news and fake accounts were once again concerns, as was inclusion and diversity, with one shareholder seemingly suggesting efforts were nothing more than simple window dressing. Political bias of the organization, as well as the moderators who decide what content is considered appropriate for us, was called into question, as well as the social responsibilities of the company in ensuring rent prices does not destroy the current community in Menlo Park, where an additional 30,000 Facebook employees will need to find somewhere to live.
Facebook was founded in 2004 and its CEO is 34 years old. The company is doing an excellent job at pretending to be an adult organization, but realistically it has only been in existence for 14 years, and only facing genuine inspection since going public in 2012. In this short period of time it has not been able to create the right operating model which stands up against the scrutinies of today economy and society. Multi-billion year-on-year increases on the spreadsheets papered over the cracks in the business for a few years, but there are beginning to widen.
Get the latest news straight to your inbox.
Register for the Telecoms.com newsletter here.
You May Also Like
---