Exclusive: new Synchronoss CMO explains her move
Exclusive: new Synchronoss CMO explains her move
Embattled cloud services vendor Synchronoss has managed to land respected telecoms exec Mary Clark to head up its marketing. We found out how.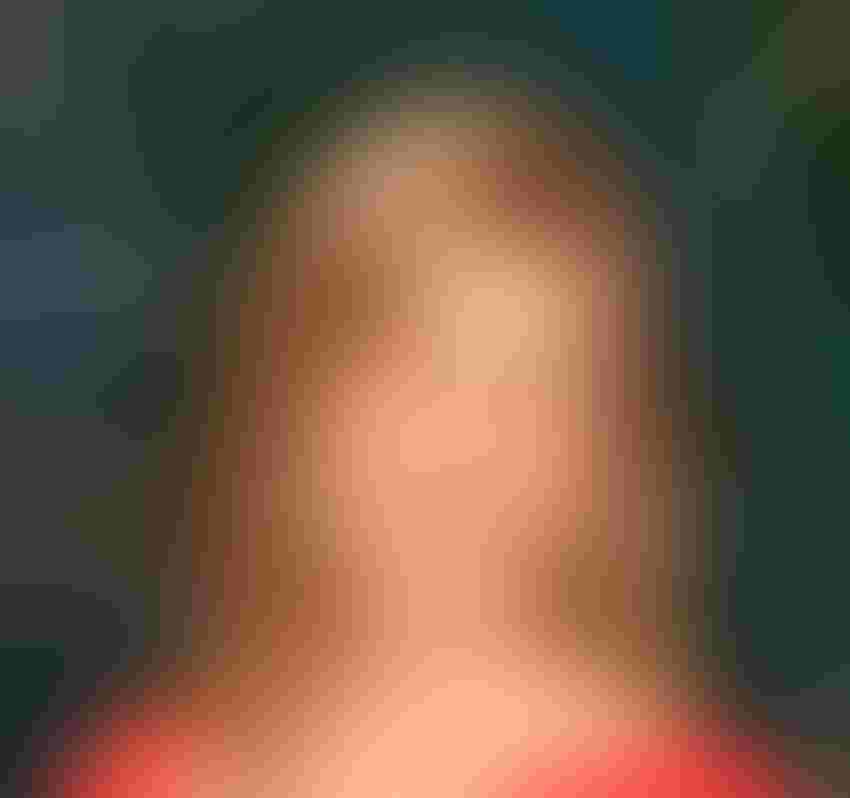 Embattled cloud services vendor Synchronoss has managed to land respected telecoms exec Mary Clark to head up its marketing. We found out how.
Clark is very familiar to Telecoms.com, having been a regularguest on our podcasts. Synchronoss, too, is a company we came to learn a fair bit about late last year when writing our investigation into its remarkable recent history entitled What the hell is going on at Synchronoss? So imagine our surprise when we found out that Clark was leaving her cosy gig at annoyingly similar-sounding Syniverse to join them.
Despite being eight time-zones behind us, having chosen CES in Las Vegas to unveil herself as the new Synchronoss CMO and EVP, Clark set her alarm for OMFG o'clock and gave us an exclusive interview to explain herself.
Pausing only to offer qualified congratulations on her new role, we asked if she'd actually read our Synchronoss piece. Clark was kind enough to say that when she saw its source she made a point of reading it. She thought it was a really good piece of investigation and it certainly provided her with some talking points to raise with her prospective employers. Clearly Clark was sufficiently satisfied with the answers she received that she decided to join in spite of such eventful recent history.
"I chose to join Synchronoss because I was genuinely excited about the opportunity it presented to me," said Clark. "Synchronoss is a company that has always brought innovative products to market and found new ways to enhance the customer experience, drive engagement and new revenue opportunities."
On a personal level Clark's move was driven by a desire to get closer to the telecoms end-user – the subscriber. She has been working in a B2B capacity for decades, principally on the roaming side of things, but has always felt strongly about the value proposition from the operator to the subscriber and relishes the opportunity to be more deeply involved in that side of things.
While we're happy to accept that Clark has done her due diligence and knows what she's doing, the facts as previously reported remain in place. At the very least, we proposed, she's got a hell of a brand rescue operation on her hands. As you might expect from an accomplished marketing professional Clark preferred to look at it as a brand opportunity.
It has been a busy few days for Clark at CES, who had a marathon of client meetings to do, wearing her new hat. One thing she was keen to stress was that she didn't get the impression the brand was a problem with them. Many of her conversations, she insisted, were more about where the company, and hence the brand, was headed.
That ultimately comes down to product and one of the attractions of this job for Clark is that she also heads up product management. There are three main strands to the Synchronoss product portfolio: personal cloud, messaging as a service and digital services. Cloud has been the biggest bet in recent years and seems to rely on the assumption that there is demand for things like cloud storage other than those offered by the Silicon Valley giants.
There may be something in that, considering the increasing scrutiny and criticism faced by the likes of Facebook, Apple and Google. It's likely that a growing number of people are becoming uneasy at how much of their digital lives they place in the hands of these internet behemoths and if operators play their cards right the opportunity is there to position themselves as a good alternative.
The messaging side of things is still alive and well, we're told, despite the failure of the Intralinks acquisition, thanks to the previous acquisition of Openwave Messaging, which apparently went better. The big opportunity there is to significantly expand the scope of messaging and what it can do, with WeChat in China as the best illustration of how big it can be.
And there still seem to be vestiges of the legacy digital services business to play with in spite of the Sequential strangeness. Maybe there's still some value to be added at the device activation phase. The big picture seems to be of a company that offers white-label internet products and services to operators, which they can then pass on to their subscribers as a conspicuous value-add.
"My new role combines marketing with product strategy so I'll be focusing on creating simple, succinct messages that communicate the significant value our products offer our customers around the world," said Clark. "This includes bringing together countless examples of how Synchronoss has innovated to deliver solutions that are ahead of the market."
Once Clark has finished explaining herself to customers, her CES conversations have turned to the industry in general. While tech hacks have been banging on about AI, AR, autonomous cars and all manner of other implausibly utopian shininess, Clark insists that private conversations are still about good old value creation and how the hell operators are going to reverse the trend of declining ARPUs.
"I have spent the last few days at CES talking to our customers to get a sense of the opportunity facing Synchronoss," said Clark. "It's clear to me that finding ways to optimising the customer experience is critical in counteracting the universal slow-down in top-line operator revenue growth. It's all about retention and fundamentally understanding what the customer wants, rather than getting preoccupied with technology minutiae. This has been the focus of Synchronoss' business since it started. It is therefore perfectly placed, has a wonderful future, and I'm delighted to be part of it."
Another source of speculation is how to cater to today's kids in a decade's time, when they start buying their own telecoms stuff. There is a running joke that places wifi and battery as even greater priorities than nutrition and shelter in Maslow's hierarchy of needs for people these days. What will these digital natives expect of their relationship with CSPs when their hard-earned cash is on the line?
To wrap up we wished Clark well with her new venture but suggested that if it all goes wrong she could always try her hand at journalism. She didn't seem convinced. When we investigated Synchronoss last year the last person we expected to join the party was the smart and savvy Clark. But if they've managed to convince her this is a horse worth backing then we're happy to reserve judgment and wish them all luck.
Get the latest news straight to your inbox.
Register for the Telecoms.com newsletter here.
You May Also Like
---