Digital transformation is all about people – Workday EMEA President
Digital transformation is all about people – Workday EMEA President
Although digital transformation is one of the most common buzzwords, the conversation as to what it actually means is on-going. We took the opportunity to speak to Workday EMEA and APJ President Chano Fernandez make sense of the buzz.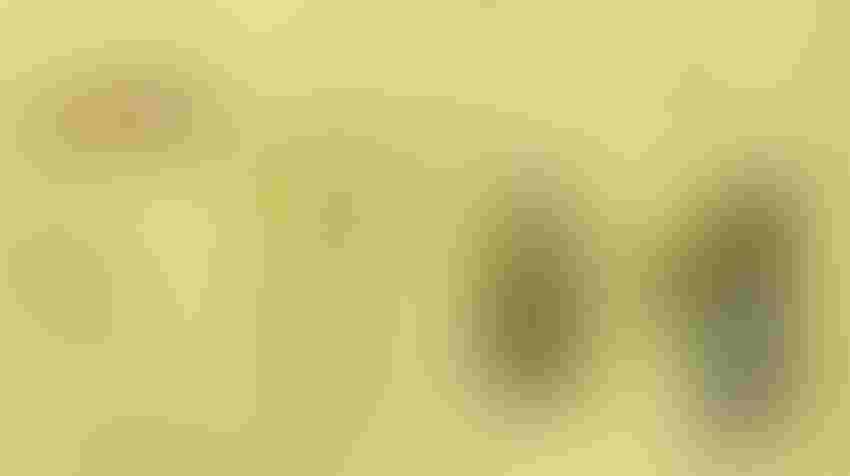 Although digital transformation is one of the most common buzzwords, the conversation as to what it actually means is on-going.
Some corner of the industry argue it's driving new revenues and making more money, while others believe it's redefining the business to be built on next-generation technologies and some believe it to be creating a business which is more externally focused. There doesn't seem to be a right or wrong answer.
In light of this confusion, we took the opportunity to speak to Workday EMEA and APJ President Chano Fernandez who believes the concept of digital transformation is much simpler.
"We are big believers digital transformation starts with people," said Fernandez. "Everyone will say something different, but people are the ones who have to drive transformation internally. They have to be engaged about new technology, new cultures and a new way of working. Without people any transformation is doomed to failure."
Workday is a business which focuses on people. Having only been founded in 2005, the company focuses on human capital management (HCM) and enterprise resource management (ERP) software, two areas which are gaining more traction in the burgeoning cloud market place. Fernandez's role is to oversee all go-to-market operations for all markets outside of Workday's US homeland.
For Fernandez, people are the most important aspect of every business. When considering some of the most successful companies in the last decade, it shouldn't come as a huge surprise that these are organizations which look after employees. Think Google's playful offices or the culture of innovation which is encouraged at Facebook, people are at the centre of the world's most prominent and enviable brands.
"Helping people understand the technology and also the insight which is derived from the technology is what drives a transformation," said Fernandez. "Our focus is how do we empower people to make sure they have the right tools to ensure they can drive a transformation. This in itself is simply a case of making technology as accessible as possible.
"We want people to be able to make actions directly from the insight without having to process it too much. So we focus on the operational efficiency, the improvement in productivity, and you have to think about how you use these tools to support a company's culture, and this of course comes back to the business driver and the feeling of identity."
Engrained in Workday's solutions is another revolution which is driving the technology industry, artificial intelligence. AI is another buzzword, but one which is entirely merited. AI has the potential to touch every aspect of our lives, and create experiences we would not be able to achieve alone.
But AI has some drawn some reservations also. There are corners of the industry who believe AI is a tool to replace humans in the workplace, meaning masses of the workforce will have to retrain to undertake tasks which computers can't. This certainly isn't the case for Fernandez.
"We think a lot about what business problems we're solving and how we're making it easier for companies to support their employees," said Fernandez. "We see people at the centre of everything still; I'm not a believer that robots will replace people continuously. I am a believer that technology is improving significantly, allowing it to take over the most repetitive tasks, but there will be a human setting out the strategy, deciding how the information is used to benefit the business. These are more important tasks and the ones our skilled employees should be focusing on to take the business forward."
AI is already a prominent aspect of the Workday solutions, most notably in the HR world. A well designed algorithm can predict which employees are most likely to leave, and at the same time propose how this can be avoided. Potential career options can be suggested by accessing data, and the more data which is fed into the machine in the future will help refine the effectiveness and accuracy of the process.
"But once you have this information, you need a manager there to have a discussion with the employee, to understand the frustrations, the opportunities and the reasons," said Fernandez. "The technology might be right but it might be wrong, it's a learning process. What you now have is more visibility and insight on the potential challenge. You have more data to give alternative options, but it doesn't take the responsibility away from the manager to have that conversation with the employee.
"The manager is much more informed with data and insight, but I wouldn't allow the machine to make the decision. There are too many variances which are too difficult to measure, for example emotional impact or personal situations. This is very difficult or almost impossible for any machine learning algorithm. It's a question of making sure the technology is used in the right way. It's to provide information and insight for you as a manager to be more informed when making decisions."
The definition of digital transformation will likely never be settled, simply because opinion is already heavily polarised. But themes which are consistent are culture and people. As seen with the world's most successful brands, engaging employees is the most important aspect of any successful business.
Get the latest news straight to your inbox.
Register for the Telecoms.com newsletter here.
You May Also Like
---