Cloud becomes the golden child as Google reports yet more profit
Cloud becomes the golden child as Google reports yet more profit
When looking at the financial results of companies like Google, the question is not whether it has made money, but how much are the bank vaults overflowing.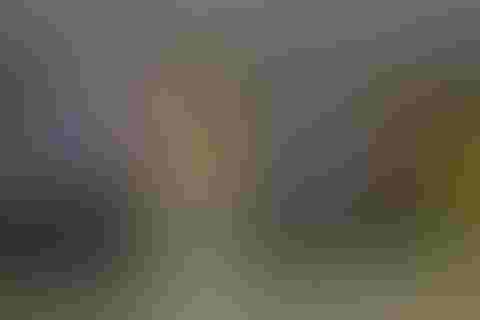 When looking at the financial results of companies like Google, the question is not whether it has made money, but how much are the bank vaults overflowing.
Financial for the full year demonstrated slightly slowing growth, but few should worry about having to search the sofa for the pennies right now. Over the course of 2019, Google brought in $161.8 million, up 18.3% year-on-year, though it was YouTube and the Google Cloud business units as opposed to the core business which collected the plaudits from the management team.
"Revenues were 2.6 billion for the fourth quarter, up 53% year-over-year, driven by significant growth at GCP and ongoing strong growth and G Suite," said Alphabet CFO Ruth Porat. "The growth rate of GCP was meaningfully higher than that of cloud overall. GCP growth was led by our infrastructure offerings and our data and analytics platform."
Quarter Revenue (most recent)

Microsoft Intelligent Cloud
Despite being a business unit which brings in an impressive $10 billion annually, it is impossible not to compare the performance of Google Cloud to AWS and Microsoft Azure. Google is realistically the only rival which can keep pace with the leading pair, though it does appear it is losing pace.
That said, the fortunes of the cloud are only beginning to be realised; this is a marathon not a sprint. Moving forward, the Google team believes strength in AI and software gives it an advantage to provide seamless experiences to users across multiple devices. There is also the blunt force approach to acquiring market share moving forward; Porat highlighted the objective is to triple the size of the cloud sales team.
Over at YouTube, the team is capitalising on the increasingly consumer appetite for video, though also what appears to be a more experimental attitude to subscription. YouTube TV is growing healthily at 2 million, while the core YouTube platform has more than 20 million music and premium paid subscribers.
This is positive momentum, though it will be interesting to see what impact partnerships have on these figures. Google is partnered with Verizon, forming a content option in its bundled products, though rivals are placing a much greater emphasis on these relationships, leaning on an already established link with the consumer, albeit sacrificing some profit in the process.
Perhaps these two business units demonstrate why Google is such an attractive company to investors and potential employees. The core business can do what it does, but Google is always searching for the next big idea. Google Cloud is arguably the most successful graduate of its 'Moonshot Labs' initiative, while YouTube is one of the biggest acquisition bargains at $1.65 billion in 2006. It now brings in more than $15 billion annually in ads sales.
During the earnings call, CEO Sundar Pichai pointed to some of the other investments which are absorbing the $26 billion annual R&D budget. Verily and Calico are linking together AI and cloud technologies to improve clinical trials, research, and drug development. Waymo is attempting to scale driverless vehicles in the US. Loon is another Moonshot graduate, endeavouring to stand on its own currently.
Google is one of the most interesting companies around, not only because it is a money-making machine, but the R&D business could produce some gems over the next few years.
Get the latest news straight to your inbox.
Register for the Telecoms.com newsletter here.
You May Also Like
---