CAPEX doubles at Google as cloud investments make a dent
CAPEX doubles at Google as cloud investments make a dent
Revenues of $32.6 billion, operating income of $2.8 billion and capital expenditure of $5.4 billion; the Google quarterly results certainly tell a couple of stories.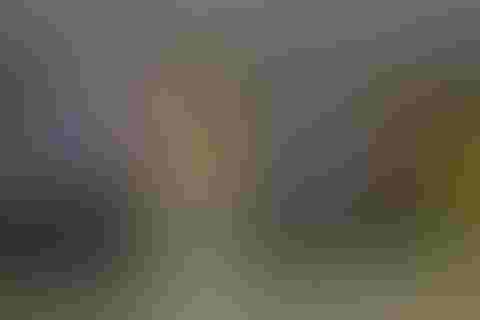 Revenues of $32.6 billion, operating income of $2.8 billion and capital expenditure of $5.4 billion; the Google quarterly results certainly tell a couple of stories.
In terms of revenues, this is perhaps as many would have expected; Google made more money than it did last year. This should hardly be a surprise, Google is a money machine. Though the sharp decline in operating income demonstrates how damaging the Android antitrust fine was from the European Commission. The operating margin shrunk from 16% during the same period of 2017 to 9% over the last three months. When you add up the fine from this year and during the same period of 2017, Google has missed out on a massive $7.8 billion in profit.
Despite this substantial hole in the bank account, investors don't seem to be that worried. Share price has increased roughly 4.5% in overnight trading.
"We delivered another quarter of very strong performance, with revenues of $32.7 billion, up 26% versus the second quarter of 2017 and 23% on a constant currency basis. Our investments are driving great experiences for users, strong results for advertisers, and new business opportunities for Google and Alphabet," said Ruth Porat, CFO of Alphabet and Google.
Looking at new business opportunities or diversification, the team certainly haven't forgotten about the cloud. It might be a distant third in the rankings, AWS and Microsoft Azure are widely recognised as the clear leaders, but this position is not for a lack of trying.
The capital expenditure column in the spreadsheets is certainly getting fatter; up to $5.4 billion from $2.8 billion in the same quarter of 2017. Of course there will be increased expenditure down to inflation, as we all know bills get more expensive every year, but the cloud business is certainly eating up some cash.
Over the last twelve months there have been some big investments, from infrastructure through to new employees, with the trend continuing through this quarter. Only last week Google announced it was privately funding the construction of a trans-Atlantic cable, named after scientist  Henri Dunant. This will not be the last time we hear about big cash injections into the cloud business.
"As I discussed with you last quarter, our commitment to growth is evident in the ongoing trend in CapEx investment," Porat said during the earnings call.
"We've been investing meaningfully in search and ads consistent with the opportunities we see to benefit the user and advertiser experience. And we are investing in the additional compute power required to support growth in the number of YouTube users globally. We're also investing in new businesses that are growing at a rapid pace and have sizable compute needs, most notably Cloud. The investment pace also reflects the importance of machine learning across all of our products including search and ads."
Google doesn't like to lose, and in fairness, it rarely does. The business might not be winning the cloud game, but the numbers suggest there might be a resurgence before too long.
Get the latest news straight to your inbox.
Register for the Telecoms.com newsletter here.
You May Also Like
---