Dish sheds staff as new CEO arrives early
Dish sheds staff as new CEO arrives early
Hamid Akhavan has joined Dish Network as its new chief executive somewhat earlier than we had expected, arriving after a dire quarterly results announcement and a job losses revelation.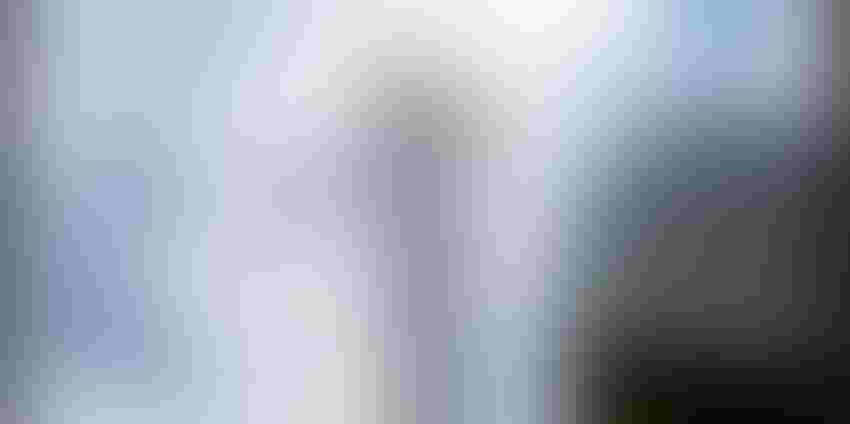 There's not a lot of information at present about the staffing cuts at Dish. Reports of job losses have been circulating for a number of days, but the telco has not made an official announcement. However, Dish sent us a statement confirming that "over 500 employees have been impacted in Colorado," although it could not disclose exact numbers.
"Like most businesses, we continually evaluate and make adjustments to ensure we're set up for long-term success. We made the difficult decision to part ways with some team members due to changing business demands on some teams," a spokesperson for the company said.
One big name is leaving Dish this week too. We already knew that now-former CEO Erik Carlson would leave the company on completion of its merger with sister outfit EchoStar, but his departure appears to have been hastened.
On Monday Dish Network announced that his successor Akhavan has already stepped up and will take on the chief exec role in addition to his current position as CEO of EchoStar. It also noted that, pending regulatory approvals and other closing conditions, the merger is expected to be completed by the end of the year. But it made no comment on Carlson.
"Mr. Akhavan will oversee all aspects of the company's video services and wireless businesses, as well as its subsidiaries," Dish said.
Those businesses certainly look like they need a guiding hand.
Dish swung to a net loss of $139 million in the three months to the end of September as its top line contracted by almost 11% to $3.7 billion. It shed around 64,000 pay TV customers, while its retail mobile base dropped by a net 225,000. We're used to Dish bleeding mobile customers by now, but even by its own standards, Q3 represents something of a gaping wound; its Q2 figure was a negative 188,000, and that seemed bad enough.
Of course, we can't say that Carlson's abrupt departure was directly linked to the Q3 numbers. He tendered his resignation to the board before the results were published, stipulating that he would step down on 12 November, but would remain a director until the EchoStar deal closes. And announcing that decision, Dish insisted "Mr. Carlson is not resigning due to any disagreement with the board of directors or management of Dish." But the timing is certainly noteworthy.
What we do know is that his newcomer has his work cut out. Dish chairman and co-founder Charlie Ergen has long been upbeat about his company's prospects in the US mobile market and remains so. But stymieing those customer losses, especially in mobile, will be some challenge.
"Hamid brings a unique set of skills to Dish, building off his experience in the technology, telecom, private equity and investment sectors," Ergen said. "An engineer by background, he's financially astute and a seasoned manager," he added, noting that his interim spell leading both companies prior to the merger will enable him "to hit the ground running," once it is complete.
And that seems to be the official line, one Akhavan himself has also picked up.
"There is tremendous opportunity at Dish, and even more so once it's combined with EchoStar," he said. "This appointment will enable me and the teams to get a headstart in preparing to run the combined business of the companies."
Akhavan does have a wealth of experience on his CV, not least his stints as COO of Deutsche Telekom and CEO of T-Mobile International. And there is indeed an opportunity in bringing together Dish's terrestrial mobile capabilities – a cloud native 5G network, rather than a strong customer base – with EchoStar's non-terrestrial connectivity play.
But the merger deal is more financial than operational; it gives heavy-spending and highly-leveraged Dish access to EchoStar's cash reserves, essentially.
The EchoStar deal will not turn around Dish's retail mobile fortunes. It will be up to Akhavan to do that. Starting now.
Get the latest news straight to your inbox.
Register for the Telecoms.com newsletter here.
You May Also Like
---