Big wins for Samsung and NEC as Vodafone reveals OpenRAN suppliers
Big wins for Samsung and NEC as Vodafone reveals OpenRAN suppliers
Days after lighting up its latest OpenRAN site, Vodafone on Monday announced the vendors that will support its European deployment of this supposedly game-changing technology.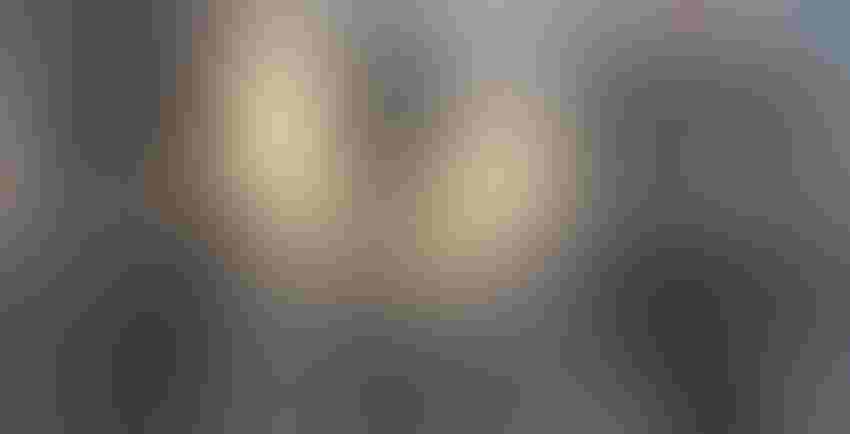 base stations and mobile phone transmitters against the background of the evening sky
Days afterlighting up its latest OpenRAN site, Vodafone on Monday announced the vendors that will support its European deployment of this supposedly game-changing technology.
Samsung and NEC are the big winners as far as the RAN supplier market is concerned – there isn't a trace of Ericsson or Nokia in Voda's announcement. Under the deal, Samsung will be the telco's reference RAN software provider, and will also supply radio units. Both Samsung and NEC are also being tapped up for their massive MIMO solutions.
Vodafone also plans to use white-box radio gear specified by the Evenstar programme. Launched last February, Evenstar is all about making it simpler and cheaper for smaller hardware makers to develop OpenRAN-based equipment, thereby helping to deliver on OpenRAN's promise to shake up the telco vendor market.
"This is another major step forward in making OpenRAN a reality, and demonstrates our commitment to this ecosystem," said Vodafone UK's Chief Network Officer, Andrea Dona, in a statement emailed to Telecoms.com.
The rollout will start with 2,500 sites in the UK, making it one of the largest OpenRAN deployments in the world. The operator will focus initially on Wales and rural areas of South West England, followed by more urban areas at a later date.
In addition to Samsung and NEC, Vodafone has also lined up Dell to supply edge servers, and Wind River for its cloud-native platform, which will host OpenRAN applications and Samsung's virtualised RAN. Meanwhile, test and measurement services will be provided by Keysight Technologies.
It doesn't end there: Vodafone will also set up an OpenRAN lab at its Newbury site. Devised in partnership with chip makers – including Intel – its purpose, in Voda's own words, is to "foster collaboration and implement new ideas". Capgemini has been chosen to support the lab by testing the interworking of the multi-vendor OpenRAN ecosystem.
This lab will be supported by two European digital skills hubs, one in Malaga, the other in Dresden. These will be tasked with designing new services and applications for businesses, covering areas like cyber security, mobile private networks, and OpenRAN, of course.
"With these new partners, 2,500 sites marked for deployment, and the Test and Integration Lab on our Newbury Technology campus, we're making massive progress in establishing OpenRAN as a key part of the telecommunications industry," said Dona.
Vodafone is one of the most vocal proponents of OpenRAN, but its motivation doesn't stem solely from being a tech trailblazer. It also has to find an economical way of removing Huawei from its RAN. A UK government ban on the sale of Huawei networking equipment comes into force next year, and it must be completely removed from operators' networks by 2028.
Vodafone is confident this new way of networking provides the answer to this conundrum.
"Open RAN provides huge advantages for customers. Our network will become highly programmable and automated meaning we can release new features simultaneously across multiple sites, add or direct capacity more quickly, resolve outages instantly and provide businesses with on-demand connectivity," said Vodafone CTO Johan Wibergh, in a statement. "Open RAN is also reinvigorating our industry. It will boost the digital economy by stimulating greater tech innovation from a wider pool of vendors, bringing much needed diversity to the supply chain."
Get the latest news straight to your inbox.
Register for the Telecoms.com newsletter here.
You May Also Like
---