Harper's bazaar
Harper's bazaar
Tower management company Eaton Towers focuses exclusively on Africa, the region where its three founders have most experience. In this interview, one of those founders and the company's CEO, Alan Harper, talks to telecoms.com about running a tower sharing marketplace in one of the world's fastest growing regions.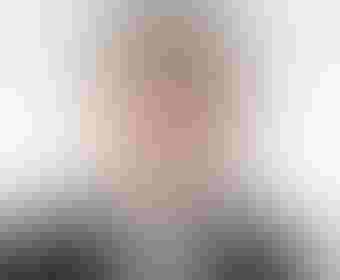 Alan Harper, CEO, Eaton Towers
Eaton Towers was set up in 2008 by CEO Alan Harper, a veteran of Vodafone; Sanjeev Ahuja, the ex-Orange chief who now runs emerging markets WiMAX play Augere and US wholesale newcomer Lightsquared and holds the title of non-executive chair at Eaton; and Terry Rhodes, head of business development who has a background with African carrier Celtel. The three have known each other and worked together for a long time, setting up Eaton around the same as Augere as they searched for additional business opportunities.
Harper says that the firm settled on tower sharing as a business model because it had already taken off in other parts of the world but not yet in Africa. Eaton focuses exclusively on the region where the three founders have most experience and Harper, who runs the firm on a day to day basis, spends every other week there.
"When we launched, the opportunity for tower sharing hadn't developed in Africa. It's a very established idea already in many markets, where operators are sharing between themselves and that happens to a greater or lesser extent in most markets. But in Africa it doesn't really happen. Maybe some goes on in South Africa but not beyond," says Harper. "Otherwise you get tower companies that go out and maximise the sharing on tower infrastructure, much like you have in the US and other developed markets, so we followed the independent tower company approach, to see if we could get operators as customers to sign up as tenants on infrastructure."
The end of 2010 saw a flurry of activity in this space in Africa, kick-started by Vodafone Ghana which signed a ten-year contract with Eaton. Eaton took over the operations and co-location management of 750 telecom towers for the Ghanaian operator and will also develop the existing infrastructure and build new towers. Over the life of the contract Eaton expects to invest up to $80m on upgrading and improving the existing towers and on improving Vodafone's coverage in Ghana.
While Vodafone expects to benefit immediately from cost savings and significantly reduced capital expenditure, Eaton will also be selling co-location and shared-infrastructure facilities to other mobile operators, generating future revenues from separate long-term contracts. Vodafone, as the country's third placed operator, with 2.9 million subscribers, competes against MTN Ghana with 9.1 million users and Millicom with 3.5 million. Zain and Kasapa bring up the rear with 1.4 million and 172,700 subscribers respectively.
Ghana is Eaton's first operational market and the company is careful about choosing its opportunities. "We're not going into very difficult areas in Africa because there's enough to be done in more stable and attractive markets. We need multiple operators in a market place – three or four as minimum," says Harper. "Many markets have six or seven operators, low penetration with growth still going on and new technologies being rolled out, which means you need more tower space. Tanzania has those characteristics but somewhere like Cameroon only has two operators and no chance of any more licenses being issued. That is not a good opportunity," he says.
Many African markets in the telecoms sector are still based on 2G technology and derive their revenues primarily from voice. This is unlikely to change dramatically in the near term, in part due to high levels of illiteracy, although some countries do have 3G rollouts taking place. So network sharing in Africa is not being driven by the capacity and cost management issues that are making it necessary in developed markets. In Africa, where Harper says that operators may have anything from a couple of hundred to a couple of thousand mobile sites, coverage expansion is a more urgent motivator.
"It's still easy to drive off the edge of the coverage map in Africa," Harper says. "But network sharing does not mean the bare minimum coverage. Operators will invest in infrastructure where they need it and use sharing elsewhere. One of the things sharing will bring in Africa is better coverage and the only way many carries can get cost effective coverage is by sharing."
In many Africa markets, consumers can only afford to spend $2-3 per month on their mobile service and it's expensive for operators to build towers. So they've got to find more cost effective ways of doing things in environments that are often very challenging from an infrastructure perspective. Harper says that 80 per cent of an African carrier's base stations might be running on diesel and not mains electricity. "In fact," he says, "the largest distributor of diesel in Nigeria is MTN. They have a bigger logistics infrastructure than anyone else in Nigeria because that's how they keep the network running," he adds.
"And that's what we know. We're not running the active part of the electronics, we're running the passive infrastructure – the towers, generators, security – but the same principle applies. We need to know how to go out and get land leases, build compounds, apply security and arrange refueling. We send property teams out into operator search rings to find and rent real estate and we might end up talking to farmers or renting rooftops. It's a laborious manual process, negotiating property leases."
There's also another process that takes time to complete – the contract with the operator itself. There is considerable reluctance from operators to hand over responsibility of their infrastructure, "which is why," Harper says, "it's taken two years to get where we are now. This is a reasonably long sales cycle."
According to the Eaton chief, there are four different types of operators to deal with: Those that have made the decision that network coverage does not have the same strategic importance as it did years ago, and as all the operators have pretty equal coverage they see it as a way of driving down operating costs; Others are interested in selling towers as a way to raise cash in the short term; Another group are those that are not interested in selling as they don't need cash and don't see any advantages in selling, but they may need someone to come in and professionally mange the towers and market them to increase their tenancy ratio; and finally there are those with a big strategy advantage, those that have more coverage than their rivals, and they don't want to give that up.
"It takes a long time to get into the dialogue and find out what operators want," says Harper. "Also, not all towers are the same. Some are old and not fit for purpose, so there needs to be a due diligence process to see what state they are in. Old ones may be very cheap and poorly built, while others, those built in the last two years, may be better."
Get the latest news straight to your inbox.
Register for the Telecoms.com newsletter here.
You May Also Like
---