Apple will make messaging between iPhones and Android phones less annoying next year
Apple will make messaging between iPhones and Android phones less annoying next year
Consumer tech giant Apple has announced that it will make RCS support available for iPhones next year, meaning messaging interoperability with Android phones should improve.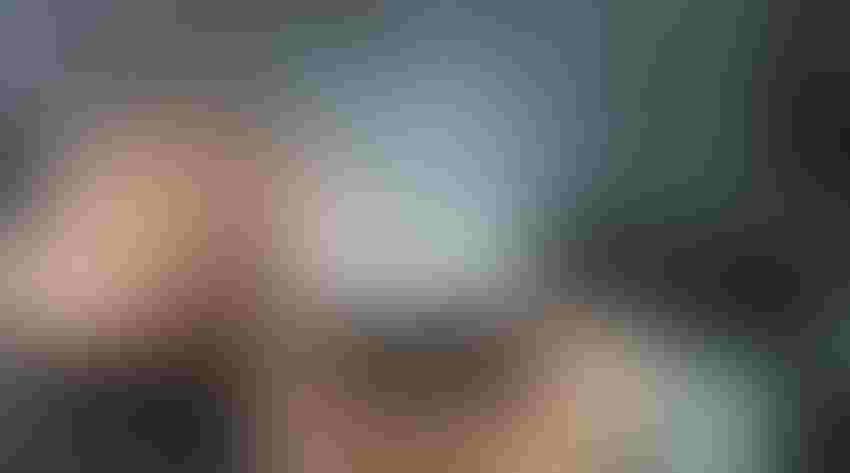 What this means is the less than state-of-the-art process of sending texts between iPhones and Android phones – a gulf defined by the blue bubble/green bubble distinction – should get more sophisticated.
This could take the form of read receipts, group texts, rich media, or some such other quality of life improvement either for consumers or business purposes – however Apple's proprietary iMessage system will remain for iPhone users to talk amongst themselves.
In a statement to 9to5Mac, Apple said: "Later next year, we will be adding support for RCS Universal Profile, the standard as currently published by the GSM Association. We believe RCS Universal Profile will offer a better interoperability experience when compared to SMS or MMS. This will work alongside iMessage, which will continue to be the best and most secure messaging experience for Apple users."
Sadly, for those vexed by the colour inconsistency in their messaging inbox, there is bad news. 9to5Mac also got confirmation from Apple that RCS messages on iPhones will use green bubbles as with SMS messages.
Initially pushed by the GSMA as a technology operators might be able to get their arms around and do something with themselves, Google adopted the Rich Communications Service for Android in 2020 and now largely controls the action.
The decision by Apple to follow suit is presumably not unrelated to pressure from the EU in the form of the Digital Marketing Act. Part of that is concerned with messaging interoperability, or making different messaging platforms work with each other – a prospect which has raised some concerns about encryption and security.
Regardless, with this in the air perhaps for its own part Apple foresaw another headache-inducing court process in the EU and decided to bite the bullet and take on RCS before it was made to do something like that anyway.
Dario Betti, CEO of the Mobile Ecosystem Forum said of the news: "Apple had resisted integrating the standard until now: its CEO, Tim Cook, said it did not see customer demand for RCS in 2022. The announcement is a politically balanced approach: it introduces the new technology without celebrating it. The reasons behind this announcement are not public. However, it would not be speculation to point at a few facts.
"User Experience: SMS/MMS interconnection for advance messaging was becoming unsustainable for Apple. Messaging is now much more advanced. An evolution for SMS had to be supported even by Apple, even if only for non-iOS.
"Higher RCS uptake: MEF announced in October that there are an estimated 1.2 billion devices supporting RCS in the market globally. According to MEF Data there are 1.1 billion iPhones in the world. For the first time there are more RCS devices than Apple ones. Google removing the obligatory opt-in for RCS made it a true replacement of the SMS services in Android phones.
"Regulation: the European Union legislation on Digital Markets Act was going to include Apple's iMessage service in its list of gatekeepers, with a specific request to offer messaging interconnection. Apple was likely to be forced to introduce an RCS like service in any case."
While far from the biggest problem in the world in the grand scheme of things, for end-users the technological schism between Android and Apple messaging approaches was at least noticeable in consumer experience – it's just something many got around years ago by using OTT messaging alternatives like WhatsApp.
Perhaps the most interesting aspect of it is that it provides another example of what looks like Apple being corralled – mainly by the EU –  into line with wider industry standards when what it would really like to do is go its own way, like with charging ports.
Get the latest news straight to your inbox.
Register for the Telecoms.com newsletter here.
You May Also Like
---