Zoom launches its own phone for some reason
Zoom launches its own phone for some reason
Zoom is getting into hardware, with the launch of a range of branded desk phones aimed at the business market.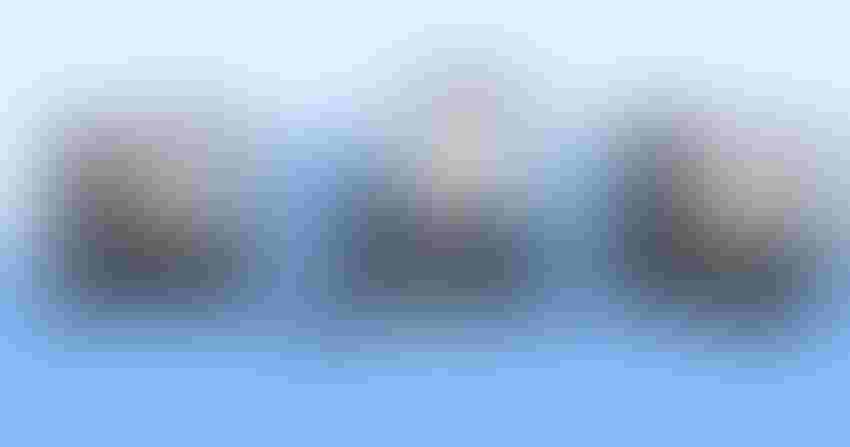 Zoom is getting into hardware, with the launch of a range of branded desk phones aimed at the business market.
No, you don't need to read that again; it's not a mistake. Videoconferencing specialist Zoom, which raised its profile stratospherically during the various Covid-19 lockdowns of the past 12 months or so, is actually flogging desk phones specifically for the purpose of participating in Zoom calls.
If you're thinking of the short-lived Amstrad Emailer, which sought to put email on a dedicated device at the start of the millennium, you're not alone. They even look a bit similar… in that we're talking a screen and traditional fixed-line business phone combined.
And similar to the Emailer, it's not wholly clear what the point is. Zoom works perfectly well on a laptop, for example. Why do users need a new Zoom-specific desk phone device?
"The new Zoom Phone Appliance program boasts a selection of purpose-built Zoom Phone hardware from Poly and Yealink, streamlining communications, removing friction, and enabling a powerful communications experience," said Graeme Geddes, Head of Zoom Phone and Zoom Rooms at Zoom.
Nope, that really doesn't tell us much.
The phones simplify licensing, installation, use and management, for the benefit of both end users and IT departments, Zoom insists, without going into further details. It also provides a litany of features, including the fast that the phones are always on (unlike your office computer, presumably); can be managed centrally through a Zoom admin portal (unlike existing cloud-based business phones or software licences…), and don't require an additional licence, other than the user's existing Zoom account (again…), to mention a few.
It is also talking up features like calendar synching and an interactive whiteboard, but these are hardly new ideas in business communications.
The firm might have a point when it comes to a simplified set-up and user experience that minimises the need for IT support, but that still means the device feels a little like something you would buy for a not particularly techie elderly relative.
And the fact that Zoom Phone Appliances are purpose-built for an optimal experience on Zoom is also valid, but its hardly a reason to rip out all the office phones and install Zoom devices instead.
The whole thing is frankly baffling.
There are three devices available, two from Poly and a third, designed for C-level employees, from Yealink; the last most closely resembles the Amstrad Emailer, incidentally. However, Zoom is confident enough in its new business venture that it has pledged to add more devices to the line-up in future.
"We are excited to be among the first to integrate a native Zoom experience into our Poly CCX family, as Zoom Phone Appliances," said John Lamarque, Vice President and General Manager, Voice Collaboration, Poly. "This brings the Zoom platform that we all know and love front and centre on the device's touch display, providing a powerful and immersive experience," he said. Meanwhile, Alvin Liao, Vice President of Product, at Yealink, added a similar comment praising the "user-friendly interface and intuitive experience" of the Zoom-powered VP59 video phone.
It is to be expected that the hardware providers would back their own products, but Zoom also shared a positive comment from a Frost & Sullivan analyst.
"Zoom continues to demonstrate fast pace of innovation and ability to scale globally with its robust cloud phone offering, Zoom Phone," said Elka Popova, VP of Connected Work Research at at the company. "Zoom Phone has always been a disruptive alternative to legacy phone solutions and the new appliance program further enhances its value proposition by enabling businesses to video-enable workspaces with purpose-built appliances that are easy to procure, deploy, and manage," she said.
Indeed, the Zoom Phone enterprise cloud phone system has been around for a couple of years and appears to have been well received. So maybe the move into hardware really is the next logical step…even if it feels – and looks – anything but in today's world. But it would probably be unwise to bet against it going the way of the Emailer.
Get the latest news straight to your inbox.
Register for the Telecoms.com newsletter here.
You May Also Like
---