US charges Huawei with a litany of crimes
US charges Huawei with a litany of crimes
The US Department of Justice has hit Chinese telecoms vendor Huawei with a 23-count indictment, covering allegations ranging from bank fraud to theft of trade secrets.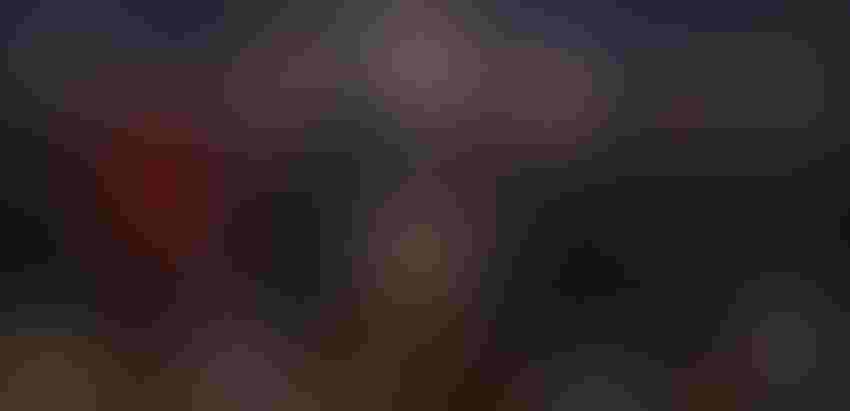 The US Department of Justice has hit Chinese telecoms vendor Huawei with a 23-count indictment, covering allegations ranging from bank fraud to theft of trade secrets.
This dramatic move is the culmination of a process that was publicly initiated when Huawei's CFO Meng Wanzhou was arrested in Canada at the behest of the US in early December 2018. It was soon revealed that the reason for the arrest was suspected fraud related to attempts to conceal business being done with Iranian companies in violation of US trade sanctions.
The Iran stuff constitutes the majority of the charges filed in New York against Huawei, Meng and its alleged unofficial Iranian affiliate company Skycom. Specifically they are charged with bank fraud and conspiracy to commit bank fraud, wire fraud and conspiracy to commit wire fraud.
In addition Huawei and Skycom are accused of violations of the International Emergency Economic Powers Act (IEEPA) and conspiracy to violate IEEPA, and conspiracy to commit money laundering. On top of that Huawei and Huawei USA are charged with conspiracy to obstruct justice related to the grand jury investigation in the Eastern District of New York.
It seems a bit redundant to come up with a separate charge of conspiracy to do the crime you're also accusing someone of doing, but there you go. Maybe conspiracy is the consolation prize if you fail to make the main charge stick.
Bank fraud is fairly self-explanatory; it concerns attempts to commit fraud to a bank. Wire fraud seems to be an archaic way of describing fraud committed by electronic means. The IEEPA is the process through which the US was able to impose the trade sanctions on Iran. Money laundering concerns financial transactions with proceeds that were generated from certain criminal activities, among which some or all of the above presumably are.
But that's not all. In a separate rap sheet the DoJ announced ten additional charges filed against Huawei Device Co and Huawei Device Co USA. They consist of theft of trade secrets conspiracy, attempted theft of trade secrets, seven counts of wire fraud, and one count of obstruction of justice.
According to the accusation Huawei started trying to steal information about a T-Mobile US phone-testing robot called 'Tappy' in 2012. This allegedly included violation of NDAs, taking illicit photos of it and even nicking bits of it so they could do a bit of good old fashioned reverse engineering back in China. Apparently TMUS caught them in the act and Huawei claimed it was down to 'rogue actors' rather than a corporate thing. The US reckons it has evidence to the contrary.
"As charged in the indictment, Huawei and its Chief Financial Officer broke U.S. law and have engaged in a fraudulent financial scheme that is detrimental to the security of the United States," said Secretary Kirstjen Nielsen of the U.S. Department of Homeland Security. "They willfully conducted millions of dollars in transactions that were in direct violation of the Iranian Transactions and Sanctions Regulations, and such behaviour will not be tolerated."
"The charges unsealed today clearly allege that Huawei intentionally conspired to steal the intellectual property of an American company in an attempt to undermine the free and fair global marketplace," said FBI Director Christopher Wray. "To the detriment of American ingenuity, Huawei continually disregarded the laws of the United States in the hopes of gaining an unfair economic advantage."
A bunch more officials got to make statements on how out of order Huawei has been, which you can see in the video below. Huawei, unsurprisingly, doesn't see things in quite the same way. It gave Telecoms.com the following statement.
"We are disappointed to learn of the charges brought against the company today. After Ms. Meng's arrest, the company sought an opportunity to discuss the Eastern District of New York investigation with the Justice Department, but the request was rejected without explanation.
"The allegations in the Western District of Washington trade secret indictment were already the subject of a civil suit that was settled by the parties after a Seattle jury found neither damages nor wilful and malicious conduct on the trade secret claim.
"The company denies that it or its subsidiary or affiliate have committed any of the asserted violations of U.S. law set forth in each of the indictments, is not aware of any wrongdoing by Ms. Meng, and believes the U.S. courts will ultimately reach the same conclusion."
That remains to be seen, but at least the process is likely to be public and transparent. The Chinese state reckons this is just an extension of US President Trump's trade war with China. Uncharacteristically the Donald has yet to tweet on the matter but even if he does it will presumably be to echo the DoJ position. He is apparently meeting Chinese trade officials tomorrow, so that should be an interesting chat.
The US isn't playing around here. By charging Huawei with most known crimes short of cattle rustling it's demonstrating an unflinching determination to defend itself regardless of (or perhaps encouraged by) the political implications. It's not yet clear what the consequences of guilty verdicts would be but the US is seeking Meng's extradition and she would presumably do some time.
ZTE nearly got driven out of business by the US for violating its Iranian trade sanctions. It follows therefore that the US would apply a similar level of punishment to Huawei if it found it guilty of committing more of less the same acts. Huawei is a much bigger company and is working hard to minimize its reliance on US suppliers, but it would surely at least be severely diminished by such an outcome.
Get the latest news straight to your inbox.
Register for the Telecoms.com newsletter here.
You May Also Like
---