The sustainability model is driving customer retention and new revenues for operators
The sustainability model is driving customer retention and new revenues for operators
Thanks to trade-in and buyback programmes, millions of devices can be repurposed and redistributed into the market to prevent environmental damage.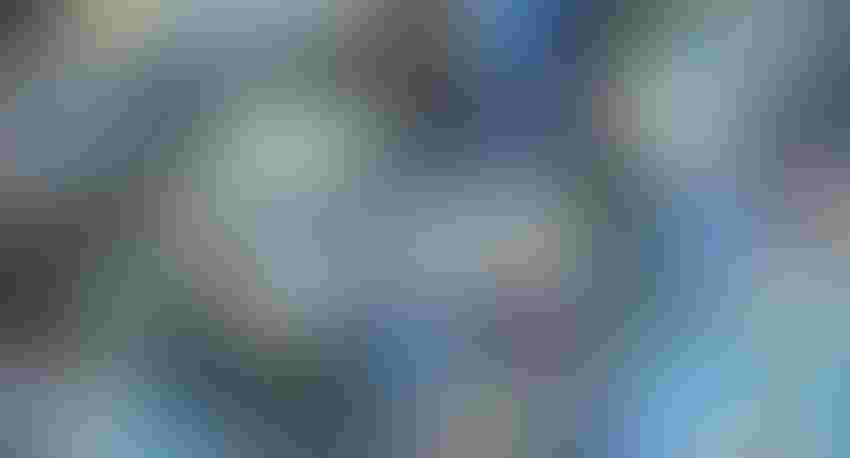 Telecoms.com periodically invites third parties to share their views on the industry's most pressing issues. In this piece Biju Nair, President & CEO at HYLA Mobile offers some insight into the pre-owned device market and how to make a few quid out of it.
The pre-owned device market is a lucrative global enterprise worth more than $17 billion in 2016 and expected to increase to $39 billion by 2025. And the growth shows no signs of slowing down – Deloitte has estimated the annual YoY growth to be 50 percent. It also forecasts that this secondary mobile device market will grow four times faster than the market for new devices.
However, there are millions of devices that are discarded every year and only a small fraction of these are recycled responsibly. Some are handed down to a friend or family member or left in a drawer to gather dust. But others, are unfortunately ending up in landfills. This is having devastating consequences for the environment.
You also have to remember what actually goes into the production of a smartphone. According to David Michaud of 911 Metallurgist, producing a single smartphone requires 34 KG of ore to be mined. 18 out of the 34 KG is mined to extract gold, which requires 100 litres of water and 20.5 grams of cyanide to extract the precious metal from it. These metals are precious not because they are rare, but because they are so difficult to mine.
This is one of the reasons that the pre-owned device market was born – a corporate social responsibility offering to prevent old devices ending up in landfill. By repurposing devices, the telecoms industry is able to avoid this arduous process, divert tonnes of e-waste from landfills, and avoid billions of gallons of water from being polluted. The mobile industry has itself committed to minimising environmental degradation as part of the Sustainable Development Goals. And operators, retailers, and OEMs all play a key role in this.
Thanks to trade-in and buyback programmes, millions of devices can be repurposed and redistributed into the market to prevent environmental damage. An operator can buy back a smartphone when a subscriber wishes to upgrade and resell it to a consumer looking for a high-quality device at a lower cost. But the possibilities for pre-owned devices goes much further than this.
Major global operators and retailers view sustainable practice as a key differentiator and continue to tie it into their corporate messaging. This doesn't stop at the environment. This includes proudly offering mobile device trade-in programmes, mobile device recycling programmes and redistributing pre-owned, high quality devices to deserving consumers.
For example, AT&T has targeted the collection of more than 200 million devices for reuse, refurbishment or recycling by the end of 2020. At the end of 2016, the operator had refurbished or recycled approximately 120 million devices. The 2020 Goal enables AT&T customers to lead more sustainable lives by expanding access to technology and integrating sustainability solutions into products.
The likes of Best Buy, Apple and Facebook have shown that it's not just operators looking to implement device recycling and redistribution programmes. As part of its internet.org initiative, Facebook is running its own programme to refurbish old devices and redistribute them as affordable alternatives to new smartphones in emerging markets. Facebook is keen that the majority of subscribers looking to internet.org that become connected for the first time receive the best possible experience. Pre-owned iconic smartphones such as the iPhone provide more reliable and functional solutions to the low-cost smartphones in the market that struggle to handle climatic conditions.
Apple on the other hand has developed a 29-armed robot called Liam that extracts precious and non-precious elements from pre-owned devices. Through this 'urban mining' process, Apple extracted 2.204 pounds of gold from broken iPhones last year. This process of parts harvesting preserves the high levels of purity from the elements, leaving them in perfect condition for re-use.
Best Buy lead the industry by being the first to accept damaged devices as a part of their trade-in program, giving their customers a remarkable experience, while not losing out on the opportunity to harness the residual value left in such devices.
Each of these programmes keeps devices out of landfill, but also redistributes them to people who need them most. While committing to these sustainable practices should be a priority, there is also money to be made.
It comes as no surprise that operators are beginning to turn their attention to trade-in programmes to capitalise on this growing market. An increasing number of US operators are using trade-in programmes to offset customer acquisition costs, as well as drive revenues. This is possible because the re-sale value of a one-year old iPhone is so strong that operators can reasonably expect to recover between $200 and $400 for a device in good condition.
Customers too are similarly realising the value that resides in their old devices. In fact, recent research from Canalys attributed the impressive iPhone X sales in Q4 2017 to this, as customers opted to trade-in their devices to offset the hefty $1,000 price tag. Putting money into the customer's pocket encourages them to buy a better device or spend more on accessories, driving high-margin revenue for operators. Customers can get money in exchange for pre-owned devices and can upgrade to a new device that might otherwise be unaffordable.
Research from HYLA Mobile also illustrates the growing momentum for the global secondary mobile device ecosystem. Mobile device trade-in programmes put $2.156 billion back in the pockets of US consumers in 2017, an increase of $55 million from 2016. Consumers may be keeping their devices longer, on average owning a device for 2.66 years before trading it in, due to a perceived lack of innovation in new devices and rising prices. So, the opportunity to offset the cost by trading in a device is an attractive proposition for customers.
But it's not just operators and customers set to benefit from the used device market. Increasingly more players are looking to capitalise with OEMs such as Samsung and Google, retailers and insurance providers all getting in on the act. Older devices can be refurbished circulated back into their Certified Pre-Owned (CPO) channels or used for insurance and warranty claims fulfilment. Any leftover devices that are unused find plenty of demand in overseas markets.
It's a model where everyone wins. Customers get to upgrade to the latest greatest device, while operators get to hold on to the customer and can maximise revenues from the latent value within the pre-owned device. Then there is the silver lining of keeping devices out of landfills.
Not only are operators increasingly environmentally and socially aware, but today's customers are too. Making customers aware of the effects of throwing away an old smartphone into a landfill or the monetary losses associated with leaving a device in drawer in anticipation of use someday, will drive sustainable practices within the telecoms industry further.
All stakeholders involved can benefit from sustainable practices of the trade-in model. The battle now is to educate them. Only then can the benefits be realised.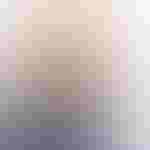 As President and CEO, Biju Nair is responsible for the execution and strategy of HYLA's global business. He leads the company's expanding effort to grow the company's global strategic vision, with a focus on bringing new technology solutions and new business opportunities to the forefront. He is responsible for all aspects of ensuring the company's short and long-term goals are realized and that the corporate strategy is secure and engaged. Bringing more than 20 years of experience to his role, Biju is a recognized entrepreneur and technology industry leader. Most recently, he served as the Executive Vice President and Chief Corporate Strategy Officer for Synchronoss, where he was responsible for leading the technology direction and strategic vision of the company as well as investor relations.
Get the latest news straight to your inbox.
Register for the Telecoms.com newsletter here.
You May Also Like
---