T-Mobile USA takes on "ridiculous" bank fees with mobile money service
T-Mobile USA takes on "ridiculous" bank fees with mobile money service
T-Mobile USA has launched a mobile money service that claims to do away with charges levied on US bank customers for accessing their funds.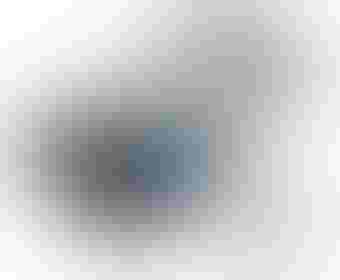 Another piece of the mobile wallet jigsaw
T-Mobile USA has launched a mobile money service that claims to do away with charges levied on US bank customers for accessing their funds.
Mobile Money by T-Mobile offers subscribers a mobile app designed to be used with a T-Mobile Visa Prepaid Card. It does not charge for activation, monthly maintenance, in-network ATM withdrawals or replacing lost or stolen cards.  It also enables subscribers to deposit paychecks and cheques from capable smartphone cameras, buy products and pay bills.
Citing consumer finance website Bankrate's 2013 Checking Survey, the operator said that the move was in response to overdraft and monthly maintenance fees hitting record highs last year.
"We've already transformed how Americans use and pay for phones, tablets and wireless service; why stop there?" said John Legere, president and CEO at T-Mobile. "Millions of Americans pay outrageous fees to check cashers, payday lenders and other predatory businesses – just for the right to use their own money. Mobile Money shifts the balance of power for T-Mobile customers and keeps more money in their pockets."
The offering is mainly targeted at users without a traditional checking account who instead might rely on cheque cashing and payday loan services. But the operator added that the service can also be used by parents to exercise better control of their children's spending and enables consumers to manage their funds while on the move.
"It's ridiculous that families, especially those who can least afford it, have to pay so much for basic check cashing services that many of us take for granted," added Mike Sievert, chief marketing officer at T-Mobile.
"Mobile Money levels the playing field to put money back in consumers' pockets for important things – like bills, groceries or vacations. The typical household using  a check casher to cash their paychecks could save about $1,500 per year, and customers tired of getting hit with overdraft fees can switch and save an average of $225 a year."
Earlier this month, rival operator AT&T launched two solutions aimed at businesses, enabling them to process payments using a mobile device.
Vantiv Mobile Accept from AT&T is a mobile app that uses a card reader and allows businesses to swipe payment cards using a tablet or smartphone. Vantiv Mobile Checkout from AT&T is a tablet based cloud solution that allows firms to process payments and access their business data on the move.
Operators in the UK have so far not fared well in the mobile money arena. This month Telefonica subsidiary O2 UK announced it was discarding its O2 Wallet service in order to keep pace with developments being made in the space.
Get the latest news straight to your inbox.
Register for the Telecoms.com newsletter here.
You May Also Like
---