LG doubles down on games and multi-tasking with new dual-screen
LG doubles down on games and multi-tasking with new dual-screen
LG first started touting its smarts with a dual screen at Mobile World Congress in February, but at IFA it has launched the LG G8X ThinQ, an updated version of the concept.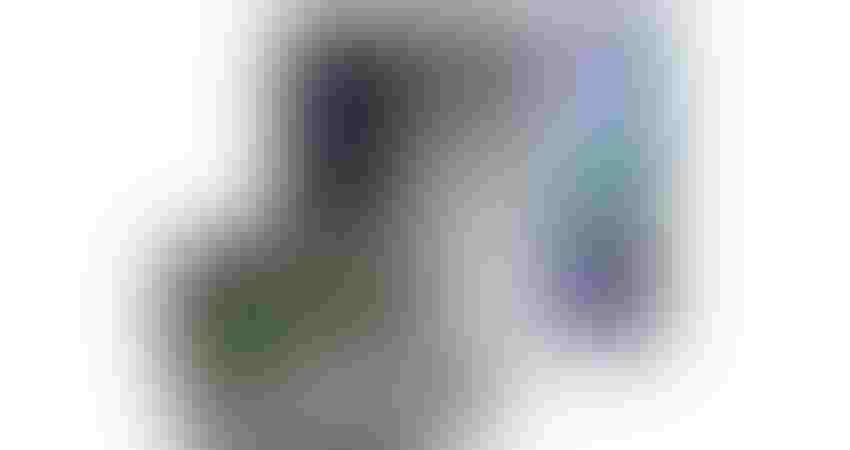 LG first started touting its smarts with a dual screen at Mobile World Congress in February, but at IFA it has launched the LG G8X ThinQ, an updated version of the concept.
Although this is not a product which will be applicable to everyone, its an idea which we like. There aren't too many updates here, but the fact LG is persisting with this form factor indicates there is appeal to the niche audiences it has been targeting. Perhaps this is the step-change in form factor the industry has been searching for.
"LG Dual Screen is now a proven form factor, highly regarded for its practicality and the world of multitasking possibilities it opens up," said Brian Kwon, President of LG's Mobile Communications and Home Entertainment business units. "We'll continue to expand the LG Dual Screen ecosystem through strategic partnerships and upgrade our innovation in meaningful ways to bring consumers a differentiated user experience."
The concept is relatively simple. Thanks to a connectable module, the LG device folds open into two, separate and potentially independent screens. One device can be removed from the module, to take phone calls for example, and a smaller screen has been introduced to the outside of the module so users can see messages, battery charge and the time without opening the device, similar to notifications which pop-up when screens are locked nowadays.
This device will have its critics. Some will question the point, the size, weight and bulkiness, and also the price. However, this device has not been designed for those naysayers. Instead, it has been produced with multi-taskers and gamers in mind. And we like it.
The mobile space has been crying out for something new for years. Some might suggest one of the reasons smartphone shipments have been slowing recently is down to a lack of innovation. Manufacturers are asking for more money off cash-strapped consumers without offering anything new to shout and scream about.
Each time the launch of a new flagship device approaches, there seems to be more of a focus on creating a sense of brand. This is of course a reasonable approach to marketing and engagement, though it might also be explained by the fact there are no new features to shout and scream about. At the launch events, it becomes tedious to listen to executives plug incremental gains on cameras, battery or screen size; it's boring.
Like the foldable phone, this is genuine innovation. It is a slightly different twist on the foldable devices, but it perhaps does address some of the issues which the manufacturers have been facing.
If there are problems with the joint in foldable devices, the separation of screens will address this. If it is too bulky, you can pop-out one of the screens in the LG device to take phone calls. It also has independent screens.
This is a genuine USP will creates a talking point and will appeal to a niche audience. Those who like to watch content on their commute to work while also answering emails. Multi-taskers are a niche, but they are becoming increasingly more common, just have a look at how many people are on their phone while watching TV. It also puts a new twist on gaming, with developers now able to separate the control and gameplay functions onto two separate screens.
And it couldn't have been launched at a better time.
Huawei has recently unveiled the details of its new flagship device, and it will be functioning without any of the Google applications and services. There will be numerous smartphone users around the world who will turn their back on Huawei now, customers without a cause. This void will create opportunities for the Android smartphone manufacturers. Huawei's loss is of course a gain for rivals.
This is an interesting device, and while it will not be for everyone, perhaps the days of mass market innovation to drive new appeal are over.
Get the latest news straight to your inbox.
Register for the Telecoms.com newsletter here.