HTC
HTC
Once dubbed 'the hottest tech outfit you never heard of', Taiwan's High Tech Computer Corp has taken some significant steps to raise its profile.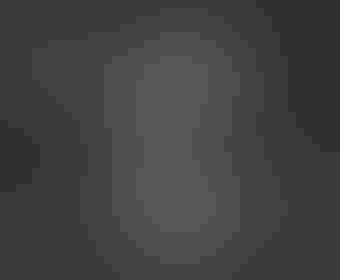 The hottest tech outfit you never heard of
Once dubbed 'the hottest tech outfit you never heard of', Taiwan's High Tech Computer Corp has taken some significant steps to raise its profile.
Founded in May 1997 by Cher Wang, chairwoman, and Peter Chou, president and CEO, HTC built a strong industry reputation as the company behind some of the world's leading white-labelled high-end handhelds. In a decade the company has grown in size from just ten founding employees to nearly 5,000 staff today – over 1,200 of which are focused on research and development.
With an enviable list of "world firsts" to its name (see company history box), HTC already has an impressive heritage. But in order to survive in today's marketplace HTC needed to broaden its offering and diversify. This meant that a move out of the comfort zone of producing white labelled devices for operators was an inevitability. The Taiwanese firm began shipping devices in Europe under the HTC brand in June 2006, then globally in April 2007. In May 2007, as part of what Informa Telecoms&Media analyst Gavin Byrne described as "a logical progression", it launched the first of a series of high profile own-branded devices, the Touch, aimed fairly and squarely at the consumer market.
The Touch was launched amid the media hype, sensationalism and speculation that surrounded the imminent arrival of the iPhone. Like Apple's iconic device, the Touch has what its makers claim is an intuitive touchscreen user interface. When the phone launched, CMO John Wang said phone usage should be innate; users should be able to pick the phone up and access applications easily and quickly. The touchscsreen technology alone was more than enough for some commentators to dub the new device an iPhone killer.
The iPhone arrived and the Touch didn't kill it. However, while Apple seems to be resting on its 2.5G laurels – a 3G device is only a rumour at the time of writing – HTC has been adding to the Touch portfolio and keeping up with the latest developments in technology. Not only is the original Touch available with both GSM and CDMA chipsets, the Touch Duel features a slide-out 16-key keypad for single-handed typing and HSDPA connectivity, while the Touch Cruise comes with 3G connectively and built in GPS navigation with TomTom software. The Touch devices join a product range that includes eight PDAs, four smartphones and two UMPCs – the Advantage and the Shift.
The Shift was launched at this year's Mobile World Congress and is the first ultra mobile PC to feature a full version of Microsoft Vista. Users can turn on the device without starting up Vista, and so access emails via HSDPA or wifi at the touch of one button.
HTC also demonstrated that it is still willing to play an active role in the ODM market when Sony Ericsson announced in Barcelona that it has licensed Microsoft's Windows Mobile platform for use in its latest handset, the Xperia X1. The device is being manufactured by HTC, and features a full Qwerty keyboard, a 3″ touchscreen VGA display and support for HSPA and wifi. The Xperia X1 will be introduced within the second half of 2008 the device will be the first in a range under the new Sony Ericsson Xperia sub-brand.
"Our strategy has evolved," says Paul Ghent, HTC's executive director for the UK and Ireland. "We've not moved away from the business space, we've extended into the consumer market."
According to Ghent, while the firm was pleased to be producing highly regarded business-focused devices, it was also aware that they were sometimes "perceived as being a little big and bulky," he says. "We looked at that in terms of what we could do to make them a little bit more user friendly and more attractive in terms of their design."
It was during the design phase that HTC realised these smaller, more aesthetically appealing devices, would be attractive to consumers, "who have historically been a little bit wary of Windows Mobile devices, which are perceived as being too complicated and something that is more for a business user."
HTC dominates the Windows Mobile space. According to analyst house Gartner the firm has manufactured 75 per cent of all Windows Mobile devices since 2000. With Microsoft controlling 62 per cent of the PDA market in Q107, up from 53 per cent in Q106, HTC is in a strong position. This led to some question marks over the firm's relatively recent commitment to Google's open source mobile Linux-based operating system Android
The licence free-free OS could seriously undermine Microsoft's mobile ambitions, and since HTC is Microsoft's biggest outlet, a move towards Google could be viewed by some as treachery.
"Getting involved with Google was a progression of discussions that took place between a number of different parties," says Ghent. "It was all around bringing more flexibility to the market, allowing many more applications to be loaded by people onto devices. Clearly there is a demand for that in the market, people don't like to be locked into proprietary or locked systems."
That said, Ghent is keen to stress that opening the door to the Mountainview search giant does not mean it will be closing the door on its software partner in Redmond: "We are totally committed to working with Microsoft, they're our biggest partner, we enjoy a great relationship with them," says Ghent, "however, if a customer has a specific need for an alternative platform and we believe that it makes sense to explore that, then sure we may choose to do that. So no doors are closed but we remain fully committed to Microsoft at the same time."
Getting caught in the crossfire between Microsoft and Google could pose a serious challenge. No doubt HTC will be drawing on the years of valuable experience it will have picked up managing demanding relationships during its extensive history in the ODM field. The carriers represent HTC's route to market, so its decision to forge ahead with own-branded products might have ruffled a few feathers in the operator community. Indeed, according to Gartner while own-branded shipments grew 367 per cent during all of 2006, revenues were relatively flat due to declining ODM business.
"All around we still continue to have very positive dialogue and positive relationships with the operators. We're still doing business today with all of them," says Ghent, who suggests HTC's operator partners are heading down two paths at the moment, those who have embraced the HTC brand and see the value in using the HTC brand in conjunction with their own, and those that still have their own branded strategy.
"We are fully committed to supporting both and we're continuing to work with the own branded ODM customers – they too have embraced our consumer strategy, so they have ranged some of the consumer devices under their own branded labels. Also, the other operators have openly embraced our consumer portfolio under the HTC brand, so there's been no negative reaction," he says.
The firm is going to need as many allies as possible as it moves into the ultra-competitive consumer space. With 80 per cent of the handset market controlled by the big five manufacturers (Nokia, Samsung, Motorola, Sony Ericsson and LG) establishing a name for itself on the high street could take not just time, but also a broader range – particularly at the lower end – of terminals.
While it doesn't look like HTC will be moving into the low end feature phone market any time soon, Ghent says it will look to attract a younger customer base: "We are looking at having a diverse portfolio where we would have the higher end more feature-centric devices that are still there for the business users or for the enterprise-centric applications and then we will have consumer devices that will appeal to a wider audience and to a younger audience as well and clearly that has to be at a different price point. So yes, we will be tailoring our portfolio to make it addressable to a wider market."
One of the biggest challenges facing the vendor, according to Gartner, will be creating "awareness, interest and preference for HTC-branded devices." Also, the firm will be aware that its competitors are hardly standing still. In anticipation of a demand for mobile internet services, the top five handset OEMs along with Blackberry maker RIM are investing more resources and expecting to grow their smartphone and cellular PDA businesses.
Despite these challenges Gartner suggests that HTC has a bright future even in a market characterised by consolidation: "While HTC's revenue is only about $3bn per year, its influence in the market has been growing rapidly based on its design prowess and partnerships with major wireless carriers," wrote the analyst. "We expect HTC will continue to grow in prominence, with its own brand attaining top 10 status by the end of 2010, while extending its partnerships with many wireless carriers around the globe," the firm says.
Get the latest news straight to your inbox.
Register for the Telecoms.com newsletter here.
You May Also Like
---