HP to buy Palm, invest in webOS
HP to buy Palm, invest in webOS
PC giant HP has emerged as Palm's saving grace, agreeing to pick up the struggling handset vendor for $1.2bn in cash.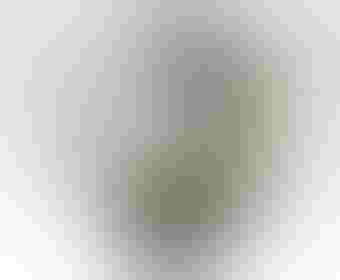 HP has the potential to deliver 100 million webOS-enabled devices a year into the marketplace
PC giant HP has emerged as Palm's saving grace, agreeing to pick up the struggling handset vendor for $1.2bn in cash.
During a conference call late Wednesday, Todd Bradley, EVP of the personal systems group at HP said that the computer company would invest heavily in Palm's flagship webOS platform, with an eye to boosting its presence in the fast growing and highly profitable smartphone and mobile devices markets.
"We anticipate that with webOS we will be able to aggressively deploy an integrated platform that will allow HP to own the entire customer experience, to effectively nurture and grow the developer community, and to provide a rich, valued experience for our customers," said Bradley.
HP said it also expects the developer community to aggressively participate in the webOS ecosystem as HP invests in the platform, using its scale to take webOS to more products than Palm could do on its own.
Bradley noted Palm's IP assets and development team, as well as the "significant opportunities" offered by mobile. "WebOS was built as a true mobile platform. With the web at its core, it enables significant scalability, ease of application development, and portability to multiple devices. The environment performs the way you would want and expect a personal connected device to operate with application multitasking, integrated personal information, and web services and an intuitive gesture interface. With more than 2000 applications and growing, this platform and the Palm developer program are gaining momentum. With HP, given the financial commitment we intend to make to this operating environment, we expect this pace to accelerate," Bradley said.
"The deal brings HP the impressive webOS platform and perhaps a brand to address the consumer market, while HP can offer Palm the financial stability it requires. But it will be interesting to see how the combined organisation will operate, as neither HP's Windows Mobile business focused devices nor Palm's webOS handsets have been particularly successful in the mobile handset market," says Gavin Byrne, principal analyst with Informa Telecoms & Media.
Former Apple heavyweight Jon Rubinstein, who has held the position of Palm CEO for less than a year, is expected to remain with the company. Rubinstein joined Palm as executive chairman in 2007, and assumed the role of CEO in June 2009. He was instrumental in turning Apple's fortunes around in the late 90s, and was also the visionary behind the original iPod. Informa believes that it will be important for HP to retain Rubinstein.
Lastly, this transaction offers an 'out' for venture capital investment firm Elevation Partners, which has invested a total of about $460m in Palm and is believed to have had three of Palm's eight board seats.
Can HP turn Palm around?
Total Voters: 187
Get the latest news straight to your inbox.
Register for the Telecoms.com newsletter here.
You May Also Like
---