Google counters EC Android accusation by saying it benefits everyone
Google counters EC Android accusation by saying it benefits everyone
As teased earlier in the week the European Commission has formally accused Google of abusing its dominant position with Android, but Google doesn't see what all the fuss is about.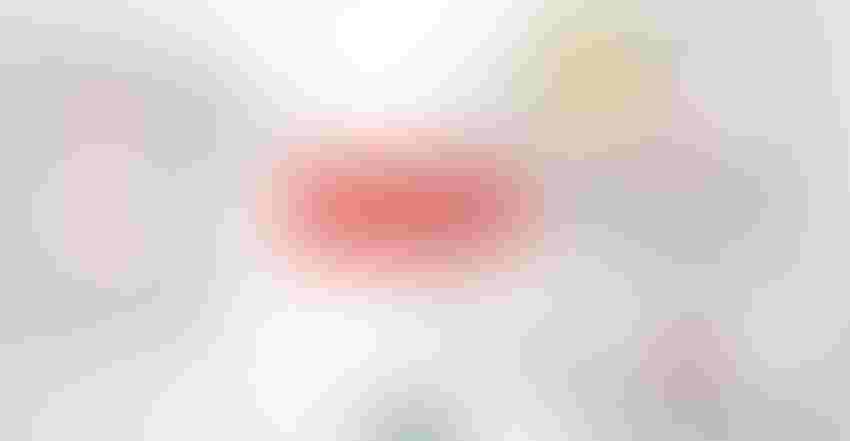 As teased earlier in the week the European Commission has formally accused Google of abusing its dominant position with Android, but Google doesn't see what all the fuss is about.
The EC's problem with Android at that, in order to offer the fully functional version of Android, device manufacturers are compelled to pre-install Google search and set it as the default search engine. In other words this is all about search, rather than all the other Google products such as Maps, Gmail, etc, that also seem to come bundled with Android, although Competition Commissioner Margrethe Vestager's comments keep her options open.
"Based on our investigation thus far, we believe that Google's behaviour denies consumers a wider choice of mobile apps and services and stands in the way of innovation by other players, in breach of EU antitrust rules," she said. "These rules apply to all companies active in Europe. Google now has the opportunity to reply to the Commission's concerns."
Specifically the Commission alleges that Google has breached EU antitrust rules by:
Requiring manufacturers to pre-install Google Search and Google's Chrome browser and requiring them to set Google Search as default search service on their devices, as a condition to license certain Google proprietary apps;

Preventing manufacturers from selling smart mobile devices running on competing operating systems based on the Android open source code;

Giving financial incentives to manufacturers and mobile network operators on condition that they exclusively pre-install Google Search on their devices.
The first two of these are well-known and well-established. Back in 2012 Acer attempted to launch a smartphone running Aliyun OS, which Google said was a fork of Android. Acer was told that if it proceeded it would no longer be allowed to make phones running regular Android and specifically would deny its phones access to the Android app store. Acer capitulated and cancelled the launch. It seems that Google's search box and browser are also a pre-condition of access to the app store.
One vendor that does run a fork of Android is Amazon, with its Fire range. It uses the underlying Android code but puts its own UI over it and runs its own proprietary app store. But there couldn't be a better example of the negative consequences of deviating from the Google path than the failure of the Fire Phone.
The third allegation is a new one, however, and if the first two are reminiscent of the EC's case against Microsoft and Windows, the third seems more like the case against Intel for incentivising PC makers and the channel not to go with rival chip maker AMD. The EC understandably frowns on big companies using their financial muscle to stifle competition and this is probably the most troubling allegation for Google.
The first two allegations essentially address the whole point of Android. The reason Google developed it and offered it for free was to ensure it wouldn't lose out on search traffic as people moved away from PCs and onto mobile devices. The commercial launch of Android coincided with the launch of the first iPhone, at a time when the dominant smartphone platforms were Nokia's Symbian, Blackberry OS and Windows Mobile. A central pillar of Google's counter-argument is that it provided the likes of Samsung, HTC, etc, the opportunity to take on the incumbents as well as Apple, and surely that was a good thing.
"Our partner agreements have helped foster a remarkable — and, importantly, sustainable — ecosystem, based on open-source software and open innovation," blogged Google General Counsel Kent Walker. "We look forward to working with the European Commission to demonstrate the careful way we've designed the Android model in a way that's good for competition and for consumers."
He also listed the following in response to the EC statement of objections:
Our partner agreements are entirely voluntary — anyone can use Android without Google. Try it—you can download the entire operating system for free, modify it how you want, and build a phone. And major companies like Amazon do just that.  

Manufacturers who want to participate in the Android ecosystem commit to test and certify that their devices will support Android apps. Without this system, apps wouldn't work from one Android device to the next.  Imagine how frustrating it would be if an app you downloaded on one Android phone didn't also work on your replacement Android phone from the same manufacturer.  

Any manufacturer can then choose to load the suite of Google apps to their device and freely add other apps as well.  For example, phones today come loaded with scores of pre-installed apps (from Microsoft, Facebook, Amazon, Google, mobile carriers, and more).

Of course while Android is free for manufacturers to use, it's costly to develop, improve, keep secure, and defend against patent suits.  We provide Android for free, and offset our costs through the revenue we generate on our Google apps and services we distribute via Android.

And it's simple and easy for users to personalize their devices and download apps on their own — including apps that directly compete with ours.  The popularity of apps like Spotify, WhatsApp, Angry Birds, Instagram, Snapchat and many more show how easy it is for consumers to use new apps they like. Over 50 billion apps have been downloaded on Android.
This will, of course, drag on for years from this point. Apart from the inevitable fine, the most likely sanction will be some kind of decoupling of Google search and Android, which would be pretty straightforward for Google to do. The EC does have the power to impose far more draconian measures on companies it disapproves of but Google's legal army will presumably ensure it doesn't come to that.
Get the latest news straight to your inbox.
Register for the Telecoms.com newsletter here.
You May Also Like
---