eSIM smartphone market set for growth following Apple iPhone support
eSIM smartphone market set for growth following Apple iPhone support
The benefits of Apple's eSIM adoption in the latest iPhones will extend further than just consumers, who will be able to choose an operator dynamically.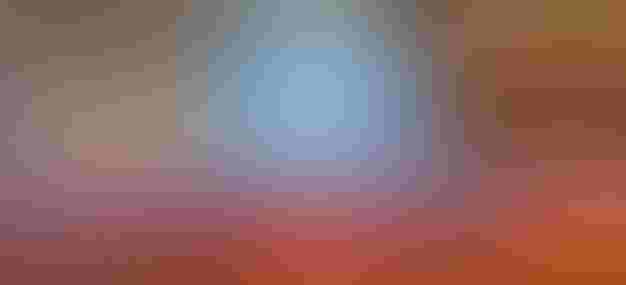 Telecoms.com periodically invites expert third parties to share their views on the industry's most pressing issues. In this piece Logan Armendone-Mowbray, Content & Communities Manager at KNect365, explores how with Apple onboard the eSIM market is set for accelerated growth and why the technology is likely to impact operator's roaming revenues.
The benefits of Apple's eSIM adoption in the latest iPhones will extend further than just consumers, who will be able to choose an operator dynamically. The decision to expand eSIM support to iPhones is expected to accelerate eSIM market growth in general, boosting deployment and development of the technology.
The eSIM smartphone market is set to reach 420 million units annually by 2022, according to ABI Research. This represents a shift in the eSIM smartphone market from one which was solely occupied by Google and its Pixel devices, which shipped 3.9 million devices in 2017.
"This is the moment industry players were waiting for. With both Apple and Google deploying eSIM enabled devices, this is only going to speed up the adoption of this technology. It is now more important than ever to refine profile portability and management, how greater connected devices can be added to user accounts and to have a clear customer journey mapped out," says Tania Ferreira, Senior Producer for KNect365's e-SIM Connect.
Analysts have started to put their bets on Samsung as the next OEM to integrate the eSIM technology to their devices. Phil Sealy, Principal Analyst at ABI Research, shared that "Samsung will likely adopt a tiered approach, integrating the eSIM into its S and Note range first, then expand into its A and C ranges later." Other names on the 'who's next' list include Huawei, LG and Xiaomi, all companies which offer a range of high-end smartphones. More localized vendors are also expected to come onboard, including OPPO, who are looking to expand beyond China.
As we contemplate which other devices might become eSIM enabled, it is likely that the technology will feature inside the multiple 'smart' devices in people's homes, and shipping companies might start to explore the advantages of eSIM within IoT devices to track goods as they move along the supply chain. Ivan Laden, CEO at Blue Wireless, believes "IoT, 5G, eSIM are all developments which will offer major opportunities in the enterprise and government sector, enabling new applications around augmented reality, robotics and autonomous vehicles to name a few".
Due to different eSIM solutions for different scenarios, like M2M and consumer market, "there'll be more start-ups and small companies dedicated to different segmented areas, which could be too fragmented for traditional MNOs to tag in," says Godfrey St. Claire, Chief Business Officer at Joy Telecom.
eSIM might impact operators' roaming revenues as it might be incredibly easier for travellers to switch to a local operator when visiting a new country. On a Google's 2017 blog post, Joy Xi, a product manager for Project Fi, highlighted the flexibility eSIM brings to consumers by explaining that "you no longer need to go to a store to get a SIM card for wireless service, wait a few days for your card to arrive in the mail, or fumble around with a bent paper clip to coax your SIM card into a tiny slot." Adding that "getting wireless service with eSIM is as quick as connecting your phone to Wi-Fi."
Joy Telecom focus on roaming and the outbound travel market in the APAC and Europe regions, specially travellers from China, Japan and Korea, is an interesting case study for operators and other MVNOs who might consider the flexibility brought by eSIM a threat to their roaming revenue. Joy combined MVNO and travel businesses together to best serve this niche customer group.
In Godfrey's own words "for end customers, outbound travellers, telecom service is merely one part of their needs overseas, flight/cruise, hotel, attraction ticket, coupons… so many services they would want during the travel, and Joy wants to be an integrator of these areas."
The eSIM form-factor is a transformative technology, which will undoubtedly impact the entire SIM value chain, including business models, sales channels, and processes across the smart card, secure IC, Mobile Network Operator and OEM vendor landscape. "This will mark the beginning of a significant required change in the SIM card hardware value chain," adds Sealy.
Back in 2017, Joy Xi shared that whilst Google was piloting eSIM on their newest Pixel devices with Project Fi. They also looked forward to sharing what they learnt and "work together with industry partners to encourage more widespread adoption". Now that Apple is onboard, eSIM integration into smartphones seems like fair game and widespread adoption looks much closer to reality.
But for Sealy, "today the market is not ready to completely embrace the eSIM for a number of reasons, and notably this is due to lack of MNO eSIM readiness. OEMs will need to remain mindful of this to continue supporting their respective global client base until all MNOs are ready to make the switch full time."
The traditional SIM card is not going to disappear anytime soon, and Apple's new range of iPhones is a testament to this fact, given its dual-SIM functionality. Yet, embedded SIMs present operators with multiple opportunities, including multiple devices subscription which could generate new revenue streams.
The e-SIM Connect 2018 is the only dedicated eSIM event. It's your chance to meet with the eSIM industry leaders; including Kerrie Lenhart Hogan, Google's Director of Business Development, Communication and Connectivity Products.
Get the latest news straight to your inbox.
Register for the Telecoms.com newsletter here.
You May Also Like
---