Best Buy to launch location aware in-store mobile service
Best Buy to launch location aware in-store mobile service
US electronics giant Best Buy, which co-owns a retail business with Carphone Warehouse, is to launch a location-based in-store service for smartphone owners, allowing them to receive and process discount coupons and special offers from their handset while in the firm's retail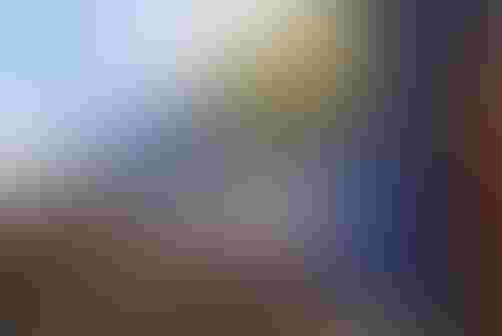 The new service will be rolled out initially to 187 stores
US electronics giant Best Buy, which co-owns a retail business with Carphone Warehouse, is to launch a location-based in-store service for smartphone owners, allowing them to receive and process discount coupons and special offers from their handset while in the firm's retail outlets.
The firm has developed a smartphone application dubbed 'shopkick', which will shortly be available for iPhone, with an Android version to follow, that will register the user's arrival in its stores. The customer then receives digital coupons called 'kickbucks' that it can either redeem immediately or divert into a loyalty points account. Best Buy has also integrated the shopkick solution into its point of sale software.
The solution is available from Tuesday in 187 Best Buy stores in San Francisco, San Jose, New York City, and Chicago, with an additional 70 stores in Dallas, Minneapolis-St. Paul and Miami scheduled to come on line by OCtober 1st.
"We think consumers have more opportunities than ever to bridge their digital and physical shopping experiences, particularly through smart phones and mobile technology," said Matthew Smith, vice president for marketing services at Best Buy. "We intend to explore ways we can use the power of location-based technology to personalise a Best Buy shopping experience, from check-in to check-out, with rewards and offers delivered right on a customer's smart phone."
Best Buy created Best Buy Europe through a deal with Carphone Warehouse in 2008. The firms said at the time that they plan to launch 200 electronics retail stores in Europe by 2013.
.
Get the latest news straight to your inbox.
Register for the Telecoms.com newsletter here.
You May Also Like
---