The zen of the 'N' – why weightless finally makes sense
The zen of the 'N' – why weightless finally makes sense
The Weightless-W standard will be disbanded and the all new Weightless-N will be developed with the help of NWave, a recently signed-up member to join the group. NWave will help to draft the next generation of white space technology: v1.0, which is proposed to be published by the end of Q1 2015.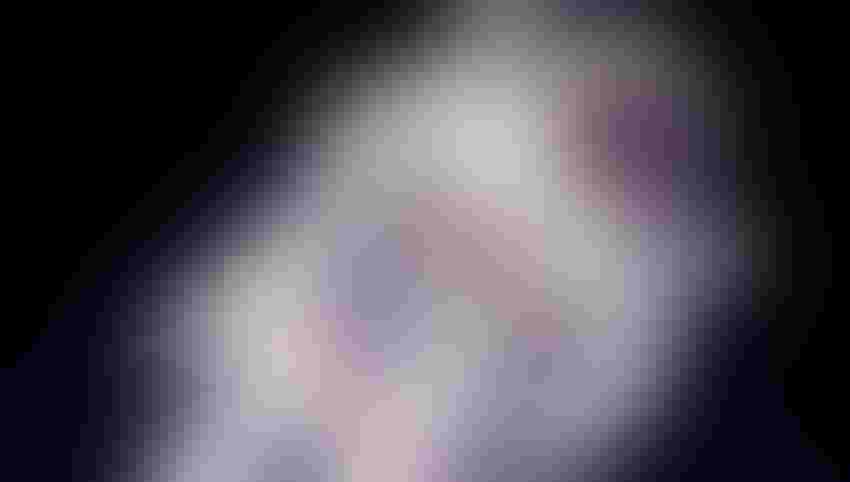 Weightless in space
Telecoms.com periodically invites expert third-party contributors to submit analysis on a key topic affecting the telco industry. In this piece technology author Dean Anthony Gratton looks at recent developments in 'white space' and speaks to Professor William Webb,CEO of Weightless SIG.
I intimated in last month's feature that I wanted to tackle small cells aka femtocells. Well, I'm sorry to disappoint, but I will look (honestly) at this in November's post as something else came along. Let me explain: I was perusing my regular technology haunts for the latest news, gossip and rumours, when I stumbled upon a story about the Weightless SIG and how they have shifted their technology agenda and remit. Alas, this news left me aghast with an awful feeling that I was right, "Has the Hype killed the 'White space' radio star?"
Always the last to know
On discovering this revelation, knowing that my feature had already been published, I was nothing more than distraught and quite frankly annoyed! You see, I thought I had the heads-up, that I was 'in with the crowd' rubbing shoulders with the likes of… anyway, surely I had a unique route into the 'know,' relying on my so called 'insiders' who would be happy to metaphorically 'spill the beans' for some backhanded moolah, or a glass of wine (let's not name names). Clearly, it seems that adopting a News of the World (NOTW) journalistic 'hack' on creating upcoming news, gossip and rumours is the way to go, but I didn't – damn it! Come back Rebekah Brooks et. al., I need you… Alas, it seems I'm always the last to know!
I also read another headline, firstly via Twitter, but then I garnered further clarity directly from here on Telecoms.com, "White space spectrum gets coexistence standard". The announcement from the IEEE surrounded their "Performance Evaluation of IEEE 802.19.1 Coexistence System" paper – yeah, that old chestnut! In this paper (probably at least 1,000 pages or so) we have the whole cognitive radio system conglomerate all covered, including white space. But wait, there's more again in the Telecoms.com news feed, I came across Ofcom's announcement that they are looking to jolly-up white space by leading the technology's utilisation, "Ofcom drives TV White space utilisation". Crikey, where was I? It's akin to missing a lecture at university, alas you're playing catch up and all the other students, my 'so-called' friends, collectively offer a smirk and a wagging finger in the knowledge that they know something I don't and that I shouldn't have been partying all night with Beth.
So, what happened?
Anyway, the stories above offer small glimpses of white space emerging, but this is still very much focused on the Weightless-W standard – the original and only standard drafted by the SIG. So, I caught up again with Professor William Webb, CEO Weightless SIG and, putting a cigar filled restaurant aside, I gave the Professor a call – I know, where's the drama? Having said that, for just a moment I could swear I heard R. Kelly, in the background, singing "The World's Greatest," as William picked up my call – it was only for a fraction of a moment. In fact, it was almost like the music had been paused, as my call interjected the shenanigans at the other end. Was that the chinking of glasses I heard?
Never mind – shrugging off what can only be my over-active imagination and paranoia, I asked the Professor, "What happened?" He mentioned that, "No chipsets were available and no-one was making one, so as it stood, it was an untenable situation. Also, white space hadn't energised around the world and hadn't moved forward, so we decided that a rethink was needed." In short, the Weightless-W standard will be disbanded and the all new Weightless-N will be developed with the help of NWave.
Developing a new standard
NWave, a recently signed-up member to join the group, will help to draft the next generation of white space technology: v1.0 which is proposed to be published by the end of Q1 2015. William reflected on NWave's potential to the group, "We wanted to make sure that the board was behind us and now the new standard with NWave will help us to develop a unique solution; currently NWave's standard won't sell many due to its wireless confines, so they are going to open up their technology into the Weightless sphere, ultimately giving them a larger slice of the 'wireless pie.' [NWave] are going to work with their wireless specification via a subgroup and we will then publish this as a new open standard."
Admittedly, there is some reshuffling required as a consequence of the shift from Weightless-W to 'N'. Most of the changes will inevitably effect the Physical (PHY) layer since the N standard will utilise both 868MHz and 915MHz frequency bands for Europe and the US, respectively. However, the Professor did conjecture that most, if not all, of the Media Access Control (MAC) layer could still be recycled.
The inevitable question of interference
With the SIG now utilising 868MHz and 915MHz frequencies, the question of interference is unavoidably raised, since ZigBee and some other Wireless Personal Area Networking (WPAN) technologies already use these frequencies. Similarly, with the Department of Energy and Climate Change (DECC) blanketing all smart metering equipment with ZigBee technology, I did wonder whether we can expect an impact on such smart metering ecosystems? Directing my concerns to the Professor, he responded, "The one thing that is working in its favour is that solutions incorporating Zigbee tend to be internal installations, which help with issues of interference from other devices via the very fabric of the building. We will also ensure that there is good interference mitigation in place. I feel that interference will be a rare occurrence."
I suppose using an existing transceiver that utilises these frequencies will ensure that Weightless, this time, can essentially 'hit the ground running.' William agreed, "Yes. The new approach means that we are doing something different that does indeed hit the ground running and doesn't need a long waiting period before we can get going. Our route means we can pretty much operate from day one."
The pulse is still beating
I'm relieved that white space, if you like, has a second chance and, with the Weightless' guidance in place, I hope next year will bring about some genuine products that might be responsible for garnering a sensible route to the Internet of Things (IoT).
I now better understand the groups rethink and shift in technology direction and am feeling somewhat elated following my chat with the Professor, since he has chosen to share his motivation and future role of the Weightless SIG with me. But wait! As I look to terminate the call, I fumble with my 'alleged' smartphone attempting to seek the end-call button and, short of throwing it against the wall in frustration, I momentarily pause and withdraw my finger, as I overhear the clatter of glasses and laughter, along with the melody of "The World's Greatest" restarting. I bring the phone back to my ear and eavesdrop further on the unterminated call – crikey, it sounds like a party! The call eventually drops, leaving me a little bewildered and wondering what else I had missed. Ah yes, of course, Professor William Webb was inaugurated as the new President of the IET, so I guess he's still celebrating!
Until next time…
I suppose it's no surprise what I'll be covering in next month's feature – sorry for the spoiler at the start of this piece. But, unless, Samsung realises that their 60GHz 'Wi-Fi' technology has to be in line-of-sight to effectively transfer 1GB of data in under three seconds, and that the premise of modern wireless technology is to overcome the limitations imposed by Infrared – remember, Bluetooth wireless technology? Then, yes, small cells aka femtocells will be on my agenda.
So, this is where a spoiler-mongering Dr G signs off.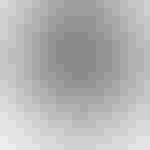 About Dean Anthony Gratton
Dr Dean Anthony Gratton is a bestselling author and columnist, and has worked extensively within the wireless communications R&D industry. His wireless research work has been patented. You can contact Dean at [email protected] and follow him on Twitter (@grattonboy) to enjoy his risqué humour, witty shenanigans, social media and technology-related tweets. You can also read more about his work at deangratton.com.
Get the latest news straight to your inbox.
Register for the Telecoms.com newsletter here.
You May Also Like
---