Telefónica discusses its Thinking Things IoT platfom
Telefónica discusses its Thinking Things IoT platfom
You'd be forgiven for thinking the Internet of Things had to be great news for operators. They are, after all, in the business of connecting stuff, and once the perennially emergent IoT ecosystem has finally actually emerged, there's going to be a ridiculous amount more stuff to connect.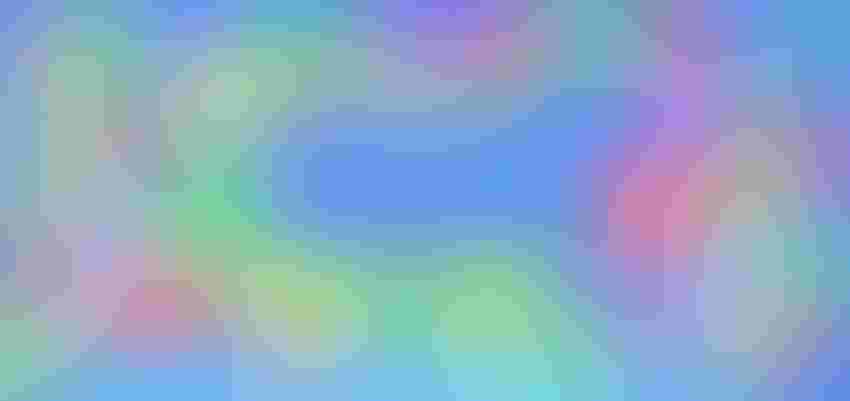 By Thomas Campbell
You'd be forgiven for thinking the Internet of Things had to be great news for operators. They are, after all, in the business of connecting stuff, and once the perennially emergent IoT ecosystem has finally actually emerged, there's going to be a ridiculous amount more stuff to connect.
However, the spectre of IoT, and specifically industrial IoT (the thing everyone in the know suspects is really going to change the world), has operators making some uncharacteristically modest noises.
"I don't think that any telecommunications operators are going to be providing final end to end services in every possible vertical sector: it's too broad," says Francisco Jariego, Director, Industrial Internet of Things at Telefónica. "It's not possible to think that we are going to have B2B relationships with every single connected device manufacturer."
Make no mistake, Telefónica is determined to prepare for IoT, as if it actually fears being left behind by the internet's next evolutionary leap. "We need to stay very alert," says Jariego, who will be presenting on the topic at Internet of Things World Europein Berlin this October, "we cannot rest comfortably because we have the connectivity – absolutely not. A lot of players are trying to enter into this space from many different angles."
Gary Barnett is an Ovum analyst specialising in IoT, who also serves at the CTO for a non-profit IoT start-up (airsensa.org), and is thus one of the very entrepreneurs the likes of Telefónica are courting.
Barnett explains that, when it comes to connectivity, there are a small but growing number of cutting edge alternatives for those with the time and energy to go it alone, exploiting unlicensed radio spectrum ('white spaces'), peer to peer networks and so forth to become managers of their own networks. It's a course of action that won't be for everybody, but it's an option.
"For our part, we chose to use cellular machine to machine for a couple of reasons," says Barnett. "We wanted someone else to have the responsibility of running our network. Also, we did get a good data deal. None of the operators offered us any compelling additional value that would have caused us to prefer them over the competition beyond price."
Here lies one of the major fear factors for operators: while industrial-scale data deals remain relatively expensive, with so many competitors vying for the chance to connect customers, the only direction prices are likely to go is down, with operators tripping over one another to provide the IoT innovators with interchangeable connectivity.
"I think the telcos are locked in this awful realisation that if they want bigger margins in the future they are going to have to move up the value chain, but for a whole range of reasons they seem to be incapable of doing that," says Barnett. "In IoT, the big money is going to be further up the stack. We've got players coming into the marketplace who provide data aggregation platforms for your IoT device. There's another generation who are actually adding value on top of that and providing supporting frameworks to enable customers to actually manage their devices. Really smart telcos ought to be looking to provide a richer set of end to end services than simply connectivity."
There's a 'cool factor' at play here as well. To attract the cutting edge, operators have to appear cutting edge too. It's a question of what they can do to be more than just a provider of a pipe.
Well, Telefónica is one operator that's been quick out the blocks in the efforts to transcend this crude (and crude-sounding) designation
"We need to put our connectivity in the software space, and make it very easy to use our connectivity" says Jariego. "We are starting with our cellular connectivity, but I am thinking of other types of connectivity: we need to put that connectivity in the space of anyone who is developing an application."
A flagship example of Telefónica's effort to engage IoT manufacturers is its Thinking Things initiative.
"It's a complete platform, where you can plug different modules, like a Lego game, and you can put in a single module – for example a sensor or a few sensors," says Jariego. "We developed a module that is for the core communications, and a module that is the battery, and you can fit it together and build a complete solution."
These 'blocks' have an embedded Telefónica SIM, and use the mobile network to connect. Thinking Things is running in most of the European Union countries, United States and most of Latin American countries.
Besides the conspicuous cool factor, the idea is to be able to manufacture these individual modules at a cost of less than 10 euros, which makes them a pretty appealing prospect to the kind of small and medium start-ups.
"What we found is that, when we explain to someone like a developer, a start-up, or a new company – one without the capability to negotiate face to face with a large communications operator – what's inside those Thinking Things modules, they clearly understand its value," says Jariego.
An industry trend as broad as IoT is almost impossible to precisely define, but if you're going to be part of it you have to start somewhere, and initiatives such as Telefónica's Thinking Things seem promising.
Jariego will be 'examining the role and successes of the operator in the Industrial Internet field' at this year's Internet of Things World Europeconference and expo, taking place at the MARITIM proArte Hotel in Berlin on 5th October.
Get the latest news straight to your inbox.
Register for the Telecoms.com newsletter here.
You May Also Like
---