ZTE launches new optical access platform ZXA10 C600E at Network X 2023
ZTE launches new optical access platform ZXA10 C600E at Network X 2023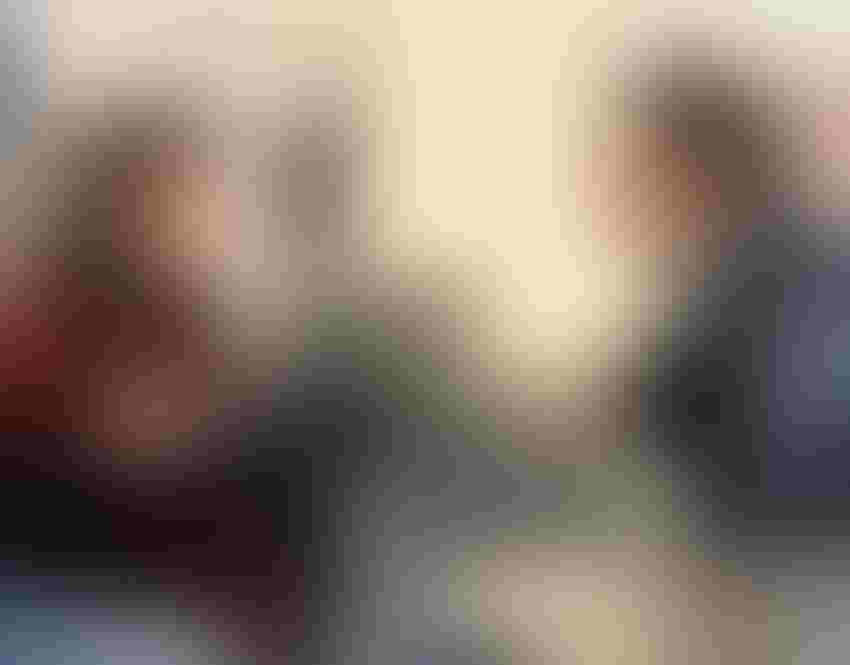 Chinese vendor ZTE launched a new platform, the ZXA10 C600E, at the Network X 2023 exhibition, which features a number of significant new capabilities. 
ZTE aims to enable massive deployments of 50G Passive Optical Network (PON). The launch of this all-optical access platform is ahead of such large-scale commercial deployments, which the vendor expects to take off fully commercial readiness anticipated in several years.
PON is a passive broadband access technology that uplinks and downlinks data with different wavelengths and uses time-division multiplexing technologies for data transmission. 10G PON can deliver a symmetric bandwidth of 100 Mbps to 10 Gbps to users. Since 2016, research on the next-generation gigabit capable PON technology, i.e. 50G PON, has begun to take off and in 2021 the ITU-T released the G.9804 recommendations as the standard to be used.
"The current 50G PON standard is already mature for commercial deployments," said ZTE VP Song Shi Jie, at Network X 2023. "In the past two years ZTE finished the testing and trials with over 30 operators worldwide."
Song went on to say that the next 2-3 years will see 50G PON technology get even more mature, and its industry chain will become well-developed. "Many operators are already carrying out technical validations and industry chain collaborations to jointly promote the development of 50G PON," he said.
ZTE is exploring the technical implementation and application scenarios of 50G PON. The vendor has also collaborated with many operators on 50G PON demonstrations, tests, and trials. The company expects 50G PON to be commercially ready in 2025 and for large-scale commercial deployments to start in 2026-2028.
"I think in 2025 operators will begin commercial deployments for 50G PON and from the end of 2026 through to 2028 will be the mark of massive deployments", said Song. Launching the new platform, the ZXA10 C600E, means ZTE is now ready for large-scale deployments of 50G PON to hit the market.
While the current platform can support 200 Gbps bandwidth per slot, enabling a seamless migration from GPON to XG(S)-PON, the new platform (ZXA10 C600E), with its enhanced bandwidth of 1Tbps per slot, makes for an upgrade to the existing platform. "This means, in the near future, using this new platform, we can support 16 ports of 50G PON subscriber cards".
Other key characteristics of the platform include openness, energy-saving measures, deterministic latency, and flexible compatibility. Song states that discussions with operators have shown ZTE that many in the industry will require open and virtualized networks in the future and that this also will include the fixed access network.
"This platform supports the standard NetConf/YANG protocols, and can help operators unify the northbound interfaces", said Song. It can be managed by third-party Software-Defined Networking (SDN) controllers and Element Management Systems (EMSs), it supports SDN and Network Function Virtualization (NFV) to implement SDN evolution, and the virtualization deployment of networks.
Further, the platform puts an emphasis on sustainability. Its multi-level energy-saving measures and traffic prediction techniques can help reduce energy consumption and build green Fiber to the X (FTTx) networks.
To meet the requirements for deterministic bandwidth, low latency, and low jitter in certain industrial scenarios and campuses, ZXA10 C600E employs hard pipes to ensure the bandwidth and latency needed for the services.
Additionally, the line cards of the current platform match with the new platform and can be inserted into the chassis of the ZXA10 C600E. This facilitates the hybrid networking of the ZXA10 C600E and ZXA10 C600 and enables the intermixing of line cards, such as PON cards and Ethernet cards, ultimately reducing costs.
With huge global investments in fibre to the home (FTTH) over the past decade, including the expansion of coverage to include rural areas, ZTE additionally launched an integrated lightweight PON Optical Line Terminal (OLT) for outdoor deployments. The ZXA10 C610Z was also launched at this year's industry exhibition Network X 2023.
This lightweight equipment weights less than 15 kg and has 25GE, 10GE, and GE ports in the uplink, while in the downlink it has GPON, 10G PON, and Combo-PON ports. It supports multiple outdoor installation modes including pole mount, wall mount, and colocation with mobile base stations.
As a result of its architecture, which was designed to ensure maintenance without the need for opened windows, the device can provide great reliability. Deployments in rural and sparsely populated areas as well as places that are space-constrained will particularly benefit from this product's features. "It's perfectly suited to outdoor scenarios, suited for the rural coverage, it's easy to install and very light," concluded Song.
Get the latest news straight to your inbox.
Register for the Telecoms.com newsletter here.
You May Also Like
---