Qualcomm cranks up the hype for Wi-Fi 7
Qualcomm cranks up the hype for Wi-Fi 7
Chip maker Qualcomm recently held an event at its San Diego HQ dedicated to Wi-Fi 7 and all the benefits it sees this latest standard ushering in.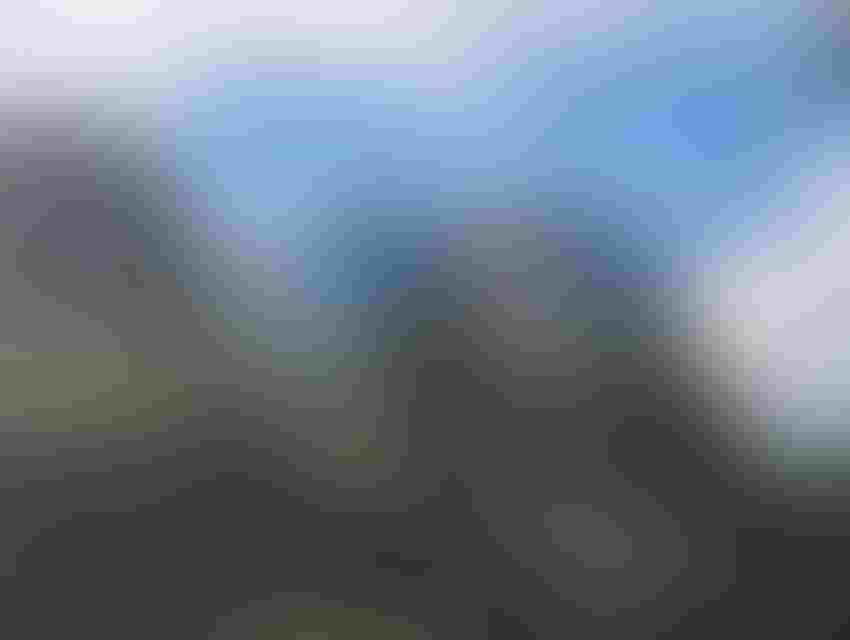 Chip maker Qualcomm recently held an event at its San Diego HQ dedicated to Wi-Fi 7 and all the benefits it sees this latest standard ushering in.
The gathering, called Wi-FI 7 Day, was there to explain the improvements the latest version of wifi will bring over previous versions, and furthermore to cement Qualcomm's position as a driver of the technology.
Wifi isn't the most headline-grabbing topic in the telecoms industry, and is probably mostly taken for granted as a technology by the wider public. But the boiled down version of Qualcomm's message is that the latest version of it will be transformative in how it works in terms of optimisation and performance upgrades, and will essentially improve how connectivity functions within home networks.
The backdrop to all this is an anticipated increase in the bandwidth demands of a new generation of connected devices (think AR/XR/VR), more IoT devices, and more cloud services like gaming, all of which will mean new ways of optimising a wifi network will be desirable, so goes the pitch.
At a mini conference in the morning, Rahul Patel, SVP and GM, Connectivity, Broadband and Networking at Qualcomm delivered the first talk. He said Qualcomm is a 'global wireless connectivity leader', and explained in recent years the firm has pivoted towards something called 'total experience delivery.'
'We play the entire ecosystem,' he said. ''We have left many of our peers behind.'
Chops in the connectivity space established, he moved on to explain why Wi-Fi 7 is something that people should be excited about, saying it 'matters more than any other wifi category in the past….it changes the game dramatically.'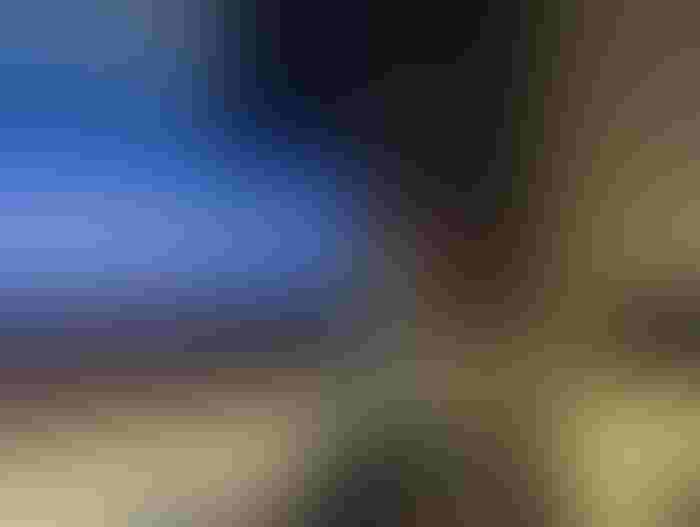 To pause briefly, what is Wi-Fi 7? The World Broadband Association put out a report recently, which also set out its vision of how transformative the technology will be. In it, the association described Wi-Fi 7 as based on IEEE 802.11be (Extreme High Throughput) and in terms of speed and bandwidth, and said it supports channel widths up to 320 MHz, while Wi-Fi 5 and Wi-Fi 6 are limited to 160 MHz. It also supports 4k QAM, which is an upgraded version of prior standards.
The subsequent three-fold speed increase was described as 'critical for enabling whole-home multi-Gigabit Wi-Fi service'. Wi-Fi 7 devices can also use multi-link operation (MLO) in the 2.4 GHz, 5 GHz, and 6 GHz bands to increase throughput by aggregating multiple links or to quickly move critical applications to the optimal band, all of which is said to be useful for 'latency-sensitive' applications such as immersive XR/AR/VR, online gaming and other things that require high throughput, low latency, minimal jitter, and high reliability.
Back to the Qualcomm event, Wi-FI 7 allows you to operate in wider channels, Patel said, and there are particular benefits that come with that in relation to congestion. Macro congestion is a term referring to the national networks themselves, but micro congestion is about the home wifi network. He said by way of example his house had 28 wifi connected devices.
This congestion, or disruption of service due to many gadgets slurping from the same glass, is of particular importance in apartment complexes, we're told, but also for next gen devices like XR and VR headsets which will have heavy data requirements.
Nick Weaver, CEO, Eero was then brought on stage and fleshed out some of what all this means. He spoke about how the world has changed since his company formed in 2014 and went into how a partnership with Qualcomm had enabled them to make 'true mesh' technology.
How does all this relate to Wi-Fi 7? 'Now you can deliver speeds that frequently are quicker than ethernet wiring,' he said.
Next up was Ganesh Swaminathan, VP and GM, Wireless Infrastructure and Networking at Qualcomm, who spoke about the a 'new era of broadband connectivity', the firm's new 10g PON product and how a holistic approach to wifi is required, including 'service awareness, real time optimisations, end to end service management.'
He also spoke about service defined wifi, which seems to mean allowing providers to redefine contracts as gaming packages or work from home packages, thanks to the aforementioned optimisation.
Network intelligence and service awareness appears to mean traffic flows can be optimised, which it was will be needed to match ever increasing demand, and provide telemetry and insights about a home network. All this will 'redefine the future of broadband experience,' said Ganesh.
A panel session later in the day sought to give a few more perspectives on why all these tools and features that come with Wi-Fi 7 will be useful.
Danny Marshall, Device Portfolio Director, EE/BT referenced the increase in internet usage per household that has occurred in recent years and the evolving requirements that puts on wifi. 'In the past the focus was getting access to the home, but we can't expect customers to shape around wifi, so wifi must shape around them."
Gary Koerper, SVP Emerging Technologies, Charter Communications reiterated the point that while internet usage at the moment is driven by streaming, it will become more than that with XR and 'immersive experiences' in the future.
Harris Razak, Head of Broadband Access Business at Reliance Jio added that 'everything that benefits from being connected will be connected… I think that trend is going to continue and grow'. He was referencing a proliferation in the number of IOT devices in the home, and he also reiterated that with new standards wifi can become a replacement for ethernet. 'That's where this is headed,' he said.
Swaminathan finished by summarising that this is all about maximising capacity with experiences, and that it was time to 'make wifi sexy.'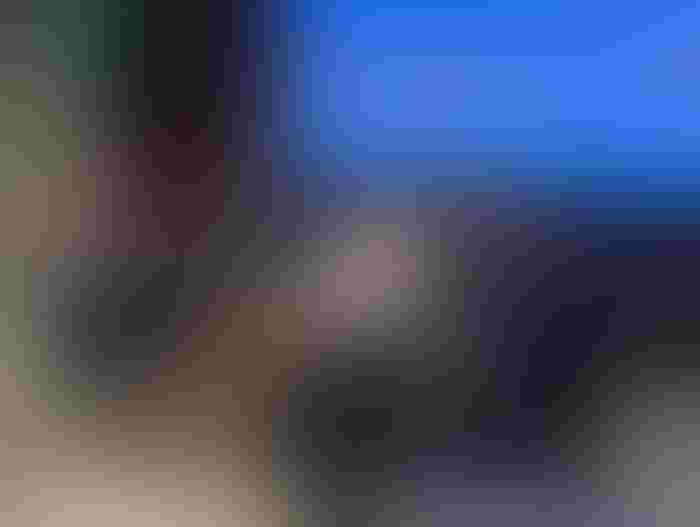 As well as the general hype generation for Wi-Fi 7 as a technology, a few announcements were tied to the event as well – including Qualcomm's 10G Fiber Gateway Platform, which is sold as having software-defined architecture combining 10G Passive Optical Network (PON) technology with multi-Gigabit Wi-Fi 7 connectivity, and collaborations with Charter Communications and EE on Wi-Fi 7 capable routers.
While the fibre rollout is all about piping more bandwidth into homes and businesses, the main talking point with Wi-Fi 7 seems to be about doing clever stuff with that extra bandwidth once you've got it. From a b2b point of view, the ability for ISPs to sell more bespoke packages and perhaps play around with APIs seems interesting, so we'll have to see what they do with that in the years to come.
From a consumer point of view, since broadband contracts are sold at a flat rate, how much insight and data analytics people really want from their internet access remains to be seen. Right now if you have a top-tier fibre connection you might wonder in what situation you would need to worry about it since it would be hard to hit the ceiling – but the speakers at this event repeatedly referenced how they expect average household internet consumption to increase thanks to new data-hungry devices and services in the future.
And so the relevance of the new abilities that come with this upgraded form of wifi does seem to hinge quite a lot on things like XR, VR and metaverse/immersive platforms becoming common place in homes, and thus placing more demands on the network. It can certainly be said that the current/soon to launch slate of devices and services, such as Meta's Quest and Apple's Vision Pro, still look more like enthusiast curiosities than mass market game changers – but in 5, 10 or 15 years from now, who knows how that segment will evolve.
Get the latest news straight to your inbox. Register for the Telecoms.com newsletter here.
Get the latest news straight to your inbox.
Register for the Telecoms.com newsletter here.
You May Also Like
---