Ericsson and Cisco explain the thinking behind their partnership
Ericsson and Cisco explain the thinking behind their partnership
Telecoms.com spoke to Rima Qureshi and Hilton Romanski, the Chief Strategy Officers of Ericsson and Cisco respectively, to get more insight into the thinking that went into their new strategic partnership.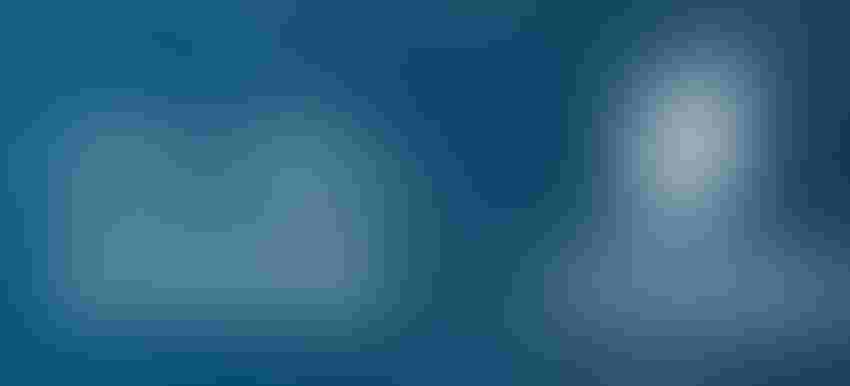 Telecoms.com spoke to Rima Qureshi and Hilton Romanski, the Chief Strategy Officers of Ericsson and Cisco respectively, to get more insight into the thinking that went into their new strategic partnership.
This partnership has been incubating for over a year and the fact that they spoke to us in a joint briefing indicated a degree of familiarity was already in place. We started by asking them to summarise the key aspects of the deal.
"From a Cisco perspective this partnership not only allows us to be successful in a service provider market that's in massive transition, by being able to deliver end-to-end capability between Ericsson and Cisco," said Romanski. "It enables us as a company to be able to invest in areas of growth and expansion that we believe are core to where our fundamental strategy is heading. It also allows us to move a lot faster, frankly, than other approaches that we considered in this area and my sense is that our Ericsson partners feel similarly."
"From an Ericsson perspective we have been talking about capital and resource allocation and what we're announcing here is the next phase in that," said Qureshi. "We have, in the past, talked about make, buy or partnership and here is an example of how we believe that a partnership is the right approach. The other important aspect is: how do we create ecosystems? Because the future transformation of the industry will bring together leaders that will create the ecosystems that drive it."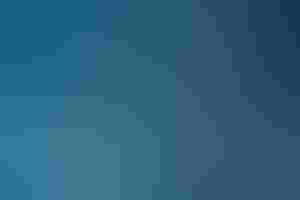 This make, buy or partner question lies at the center of this move, since companies usually look to own their growth, either organically or through acquisition. This third way is less common, especially between such large companies, so we asked why they picked this time to try such a move.
"I think that the whole market, whether you're talking about service providers, enterprises or even nation states is in a massive state of disruption right now," said Romanski. "In the service provider space in particular, the pressure to be able to more efficiently drive an architecture within the infrastructure that is required to deliver ever-increasing speeds and loads on the network is a key driver today, and I would say the same is largely true for other markets we are in. The idea of a partnership allows us to have agility and speed as we're doing that and it's our intent to get started right away on the relationship and solving those customer problems immediately."
"The reason this is happening now is because of where we are in the industry, which is transforming, but maybe not as fast as it could," said Qureshi. "We believe that by coming together now we are going to be able to better help our customers to do this transformation in a way that they preserve the value they provide overall in the network.
"The top-line challenge is how to monetize the data growth, how do to take advantage of the fact that customers have different options, how to ensure customers value their experience. By combining our two strengths we believe we can help operators with these challenges and to ensure they can come up with solutions that are more agile to address the maturity we're seeing within the overall industry."
The partnership model is understandably being positioned as the best of both worlds by combining the two companies' capabilities without all the delay and disruption cause by a big M&A deal. But the flip side of that is the challenge of making two such different organisations cooperate at every level, and it's clear that the negotiations leading up to this announcement were far from straightforward.
"We have had a wonderful engagement with Ericsson in that we've had tough issues over the course of our negotiations over the past year, and we have enough insight into the cultures of the two companies to realise that they're different, but they have a lot of commonality in value and the way in which they do business," said Romanski. "We're very confident that we're going to be able to make this work and that we've already developed relationships that are going to endure lifetimes.
"As somebody that has been in and around the acquisition space for the last 20 years I will tell you that there's a time and a place for acquisitions, but there's also a time to come together with a partner, when your speciality and your focus on your core market becomes a strength that you bring to the other partner and ultimately to your customer."
Acquisition is not a guarantee of success and that's an important thing to keep in mind," said Qureshi, "We have been working together for 13 months and it has not been a bed of roses at times. We have had difficult discussions and the important success is that we have been working through them and that we are able to understand that we have a common objective. That is an indication of how we will ensure the partnership continues to be successful.
"We know there will be bumps but we have proven over 13 months that we can work through them. I have been working night and day with the Cisco guys and the way you truly test the mettle of someone is when you put them under stress. Believe me we have proven ourselves."
Our final question concerned the current corporate climate in telecoms, specifically the impending merger of Nokia and Alcatel-Lucent, which was announced when the Ericsson Cisco partnership discussions were already several months in. We asked if that deal had any influence on their decision to team up.
"A lot of us from both companies were literally watching these announcements together," said Romanski. "We now have the ability to bring solutions together from the number one player in the wireless space across services and products and the number one player around IP, and we believe the completeness of that portfolio is unparalleled, irrespective of whether other companies take action to pull themselves together or not."
"We've been working together since long before the announcement of the merger of our competitors," said Qureshi. "We are looking at what we need to transform the industry and we do not change our strategy as a consequence of what our competitors are doing. We are doing what is right for us."
Get the latest news straight to your inbox.
Register for the Telecoms.com newsletter here.