Can street cabinets offer more value to ISPs and their local communities?
Can street cabinets offer more value to ISPs and their local communities?
Expensive, active, infrastructure equipment is deployed all over the UK possessing surplus power, connectivity and physical space that is potentially unused.
Telecoms.com periodically invites expert third parties to share their views on the industry's most pressing issues. In this piece Joe Thompson, Global Head of Optical & Network Product at TXO, explores some possibly overlooked uses for fibre cabinets.
In the UK's pursuit of fibre for the masses, ISPs of all sizes – from mammoths like Openreach to local rural network providers – have installed fibre cabinets across the country.
The general public and operators alike view these local nodes as necessary but unappealing. When placed poorly, they can stick out from their environment like green thumbs. However, some ISPs are starting to (literally) think outside of the box.
The future of the fibre cabinet
Project Gigabit, (the UK government's strategy to deliver nationwide gigabit broadband by 2030) holds a £5bn investment pot and has led to the birth and continued growth of new networks across the country. This has led to an expansion of UK fibre and crucially hundreds of thousands of fibre street cabinets being installed across the nation.
This is exciting. The ambition to not leave communities behind in the digital expansion of the UK is admirable, however, disruptive installations deployed too close to people's homes can easily alienate and frustrate the very community ISPs are trying to serve.
Currently, beyond the initial purpose of housing equipment, many cabinets get rusty, or damaged quickly and ultimately offer limited extra value to the community – the strategy is simply for them to go unnoticed as much as possible.
Are network owners missing a trick? Expensive, active, infrastructure equipment is deployed all over the UK possessing surplus power, connectivity and physical space that is potentially unused. TXO has talked with some ISPs that are beginning to look at their 'cabinet estates' through a new business lens and consider alternative use cases that can support local communities, create brand-new revenue streams and ultimately provide an alternative future for the fibre cabinet.
Outside of the Box
We recently spoke to ISPs to canvas their thoughts and future plans for their cabinet estates, and these are some of the new use cases that they think will offer value moving forward.
ESG Data Capture
The most common value-added service ISPs are considering for their fibre cabinets involves environmental monitoring and sensing. Operators already use sensors to check on their operations and workflows from afar. Moving these sensors outside to keep an eye on the surrounding environment could be a smart next step. It ties in with what shareholders care about when it comes to ESG goals and could help hit those new targets. Potential applications here include:
Air Quality Monitoring: Built-up areas or high-traffic roads are spots of interest for several ISPs. By utilising street cabinets to gauge air pollution levels, valuable insights could be offered to local authorities, aiding in better urban planning or environmental assessments. The positioning of most street cabinets is ideal for collating data in built-up, residential or high-traffic areas

Moisture Detection: Existing internal sensors in some cabinets already track moisture levels to safeguard the equipment. However, adapting these to the external environment presents new opportunities. Ground-level sensors could serve as early flood detectors, while an expanded network of such sensors could assist in tracking regional weather variations.

Temperature Tracking: Another type of sensor that currently exists inside of the cabinet (to control fans), ambient temperature monitoring of the external environment could support local weather data. Collecting temperature data from a complete cabinet estate in a particular region could help build a more comprehensive understanding of climate patterns, or support environmental projects.

Video Surveillance: Given their built-in power and connectivity source, street cabinets can quite feasibly support live video streaming. This potential has caught the attention of several altnet experts. While this would require specific permissions from local authorities, these cabinets could double as surveillance hubs, assisting in traffic management or security surveillance.

Audio surveillance: Currently, some cabinets possess audio sensors, primarily to monitor the noise levels of internal equipment. However, this could be repositioned to track ambient noise, providing councils with data on noise pollution.
Service hubs 
Some ISPs are also looking at offering services more directly to end-users via their cabinet estate. Most notably, BT is already rolling out electronic vehicle charging to some of its Openreach units. The majority of street cabinets possess enough power to support EV charging without a significant hardware upgrade. But while BT claims that nearly 60,000 of its cabinets could feasibly support this service, for an altnet with a smaller cabinet estate this business model may be harder to establish.
Some have suggested that cabinets could be used to offer other end-user services like WiFi hotspots, but how useful this would be to end-users, and how profitable it would be for the ISP is certainly up for discussion.
Edge resources 
Street cabinets could also be utilised to add greater value to the wider network. This "last mile" equipment is already an edge resource to an extent, but there is plenty of scope to expand this. For example, peering arrangements with major service providers (such as Netflix or Microsoft) could be set up to route traffic directly to specific servers. This would improve latency and analytics for popular services like streaming, work applications or cloud gaming.
Show me the money
While all of these applications offer real benefits and are technically feasible, one question remains: who would be prepared to invest in these new services or data sets?
The road to profitability and growth has featured plenty of twists and turns for altnets. As private and government investment slows down, priorities will need to shift from reaching new customers with rapid rollouts, to financially securing their businesses long-term. Altnets compete in a hugely competitive market, so in this post-investment phase, securing new revenue streams could make all the difference.
Cabinet-based value-added services could be a differentiator here.  Forward-thinking ISPs are now opening lines of communication with government agencies, councils and authorities to break this new ground. The other business model that shows promise is to directly lease space in cabinets to private companies. This could be for mobile operators, EV charging companies or environmental initiatives. To date, no such deals have (publicly) been made. But the potential is certainly there.
As we enter a new phase of the UK's fibre rollout, the rules of engagement for altnets are changing. The competition is shifting from who can roll out fibre the fastest, to how well they can serve (and monetise) their customer base. While competition is rife, so are the opportunities. Those that stand the test of time will be those that think outside of the box, finding new ways to maximise the potential of their estates and secure new revenue streams. With its EV charging pilot, Openreach has shown the way here. Altnets should follow suit – not with carbon copies, but with tailored business models that work for them and their customers, whoever those may be.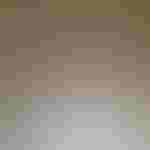 Joe is the Group Head of Optical & Network Product at TXO. Having joined the company with a focus on the oil & gas and data centre segments, Joe now responsibility for product development, quality control, supply chain and the complete end-to-end deliverability of TXO's new and current accessories range. Prior to TXO, Joe held various editorial and new business positions in the tech and events industry.
Get the latest news straight to your inbox. Register for the Telecoms.com newsletter here.
Get the latest news straight to your inbox.
Register for the Telecoms.com newsletter here.
You May Also Like
---