Altnets' Path to Survival and Success in a Competitive Market
Altnets' Path to Survival and Success in a Competitive Market
Over the past few years, altnets have attracted a rush of investment from private investors and banks.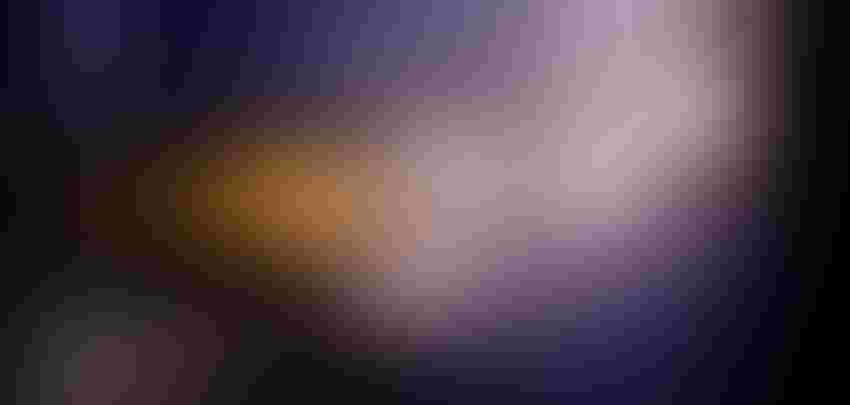 Telecoms.com periodically invites expert third parties to share their views on the industry's most pressing issues. In this piece Steve Kingdom, Chief Technology Officer at Xantaro, analyses the UK altnet sector.
The UK has witnessed an upsurge in alternative broadband networks (altnets), that are rising to the challenge of filling the connectivity gap in under-connected areas across the country. A report from UK independent broadband provider trade body, the Independent Networks Cooperative Association (INCA) has argued that government policy to encourage competition has seen the UK have the fastest full-fibre network growth in the world. It added that government plans were also delivering clear benefits to consumers in the form of lower prices, better service and greater reliability.
There has been progress, but still more to be done; the same INCA report claims BT is charging customers up to 29% more per month for the same broadband product in areas without infrastructure competition. A recent Ofcom survey of broadband and mobile markets showed full-fibre broadband service availability has reached majority status, yet by the end of June 2023, 25% of UK premises still did not have access to gigabit-capable broadband.
For the providers themselves, the broadband market in the UK is in flux and there is consolidation happening among suppliers, with headlines made recently by UK fibre joint venture nexfibre, which, in partnership with Virgin Media O2 (VMO2), acquired full-fibre East of England altnet Upp.
We have reached a critical juncture in the market where many altnets must refocus their approaches to not only survive but thrive.
Pressure on Altnets to Deliver a Return on Investment
Over the past few years, altnets have attracted a rush of investment from private investors and banks. The Financial Times reported last year that over 50 altnets received £15 billion of funding, resulting in a significant increase in competition, with over 100 altnets now operating across the UK. However, the initial key performance indicator (KPI) for many of these altnets was 'passing homes,' indicating the hypothetical ability to connect them with a broadband service. An increasing number of altnets have exceeded 100,000 fibre premises passed, with CityFibre having 2.35 million FTTP premises covered by its network. Community Fibre passed just over one million premises, followed by Hyperoptic with 900,000, Netomnia with half a million and Gigaclear with 300,000.
This could paint a rosy picture, but unfortunately, merely passing homes does not guarantee the uptake of services. Some altnets, having deployed fibre into an area, can struggle to attract paying customers and offer returns to their investors. This challenge arises from several factors.
Firstly, in areas where altnets come head-to-head with traditional providers, many customers prefer to stick with the brands and providers they know. Consumers value the bundled services (broadband, TV, phone line, mobile) that incumbents can offer, services not typically provided by altnets, which often focus solely on broadband connections.
Secondly, as INCA alludes to, the entry of altnets into the broadband market has triggered adjustments in pricing strategies by traditional providers, making them more affordable. These incumbents have also ramped up their investments in underserved areas, which altnets initially targeted assuming they wouldn't face competition.
The result is that some altnets are struggling in this fiercely competitive landscape. For instance, Broadway Partners, an altnet providing connectivity in Wales and Scotland, had to bring in administrators due to financial challenges stemming from soaring costs and interest rates. Other altnets may face a similar fate if they don't differentiate themselves and start signing up customers.
Transitioning Away from 'Cheap and Cheerful'
To overcome these challenges, altnets must reevaluate their approach. Some altnets, in their eagerness to deploy fibre quickly and meet high targets for homes passed, have opted for cost-effective yet suboptimal technology solutions. This choice may not meet the long-term demands of their customers or effectively compete with the offerings of internet service providers (ISPs).
One major contributing factor to this situation has been the supply chain issues faced by altnets. They have often experienced long waits for equipment from major original equipment manufacturers (OEMs) who prioritize serving their biggest customers—major ISPs. Smaller companies like altnets have had to take a back seat in the queue, sometimes settling for second-rate technology.
However, with mounting pressure to compete with major ISPs and the easing of supply chain issues, altnets must now prioritize technological innovation. For example, CityFibre and Wessex Internet have deployed XGS-PON technology, capable of delivering symmetrical 10 Gbps speeds to homes or businesses, preparing them for the next generation of high-bandwidth services. 25G-PON is now coming on stream, adding even more capacity to networks.
Altnets should also consider how to further introduce software-driven and intelligent networks that offer higher efficiency and automation. A software-controlled network enables altnets to deliver quicker and better-optimized network buildouts using multi-vendor technology. Such networks also enable them to diagnose and resolve problems faster, providing a superior customer experience.
Innovative Approaches Secure Further Investment
It's these innovative approaches toward building networks that will help altnets secure further investment, especially considering the UK government's substantial investment in Project Gigabit. This £5 billion initiative aims to deliver next-generation gigabit broadband to over a million households and businesses across the UK, with a priority on hard-to-reach areas.
The government has already awarded funding to altnets, including CityFibre. However, to secure more government investment, smaller altnets must demonstrate their commitment and ability to deploy next-generation, high-performance technology within a two-year timeframe. By embracing technological innovation and proving their capability, altnets position themselves favorably for government investment.
New Revenue Streams for Altnets
To achieve financial sustainability, altnets must explore alternative revenue streams. One significant opportunity lies in selling broadband services to businesses. To do this effectively, altnets need to communicate the advantages of their broadband services to local businesses.
These advantages include faster speeds, symmetrical upload/download speeds, low latency, and reliable connectivity. Altnets should embark on effective marketing campaigns that highlight how these benefits can improve business productivity, support cloud-based applications, enable remote work, enhance communication, and facilitate digital transformation.
Flexibility and customization will be key selling points for businesses requiring tailored connectivity solutions. This may involve providing dedicated connections, scalable bandwidth options, advanced network security features, or managed services customized to an organization's needs. Altnets should offer competitive pricing packages and contract terms attractive to businesses, including different tiers based on bandwidth requirements and bundled services catering to specific business needs.
Another promising revenue channel is through the wholesale capabilities of their networks. While many altnets haven't prioritized this aspect during their network rollouts, it's something they must consider as they expand their services. By interconnecting with multiple partners, altnets can extend their reach and provide connectivity options to a broader customer base.
Finding the Right Partner
Navigating these changes may seem daunting, but many altnets are already on the right path. Crucially, this is a journey they should not consider tackling alone. Every major ISP in the UK works with partners to provide services related to network infrastructure installation, project management, maintenance, and support.
Altnets must adopt a similar strategy and seek partners with the right experience to map out a blueprint for a well-designed network capable of competing on a technical level. With the right approach and support, they can not only survive but also thrive in the competitive broadband market, delivering reliable, high-performance services to their customers while optimizing network operations. It's an exciting and challenging journey, and altnets have the opportunity to reshape the UK's broadband landscape for the better.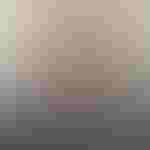 As the Chief Technology Officer of Fixed Networks at Xantaro, Stephen Kingdom holds 26 years in the field of global broadband networks and cutting-edge technologies. Stephen started working at Xantaro in August 2021, focusing on delivering innovative solutions to support over 40 of the UK's fibre Altnets.Prior to his role at Xantaro, Stephen held senior positions at Huawei, NEC, and KTL (a KCOM company) where he worked with Tier 1 operators and blue-chip vendors around the world. Beyond his professional roles, Stephen has actively contributed to industry growth by serving on the boards of influential organizations such as the Broadband Forum and the UK NICC.
Get the latest news straight to your inbox. Register for the Telecoms.com newsletter here.
Get the latest news straight to your inbox.
Register for the Telecoms.com newsletter here.
You May Also Like
---