Working towards mAfrica
Working towards mAfrica
M-health is set to take a considerable slice of the US medical device and pharma markets. Europe is eyeing the market, too. But to determine the adaptability of the concept in local context, Africa could well provide a good example.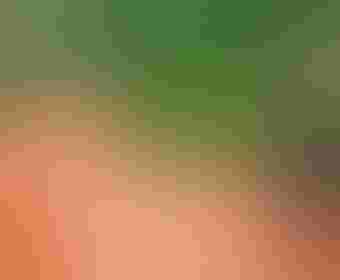 M-health is set to take a considerable slice of the US medical device and pharma markets. Europe is eyeing the market, too. But to determine the adaptability of the concept in local context, Africa could well provide a good example.
M-health works in Africa for two reasons. The people, and the widely spread African diaspora across the world, are already adept at using mobile phones for social and financial transactions. Also, the technological concept gets to start from the best place you can possibly imagine: from the bottom up.
At the end of 2008, there were four billion mobile phone subscriptions and the fastest growing market for new mobile subscriptions is Africa. It recorded a 47 per cent rise in compound annual growth rate in 2008 over 2003, which shouldn't be surprising given that Africa is the most urbanised region in the world.
Telecoms.com recently met with Dr Adesina Iluyemi, who co-founded Sinseprod, a UK-registered social enterprise company, to stimulate technological innovations and investments into Africa. The start-up advises and works with businesses, governments and NGOs on ICT innovations for development, centering on m-health and e-health or telemedicine. Not overlooking "wastes", a growing issue especially in the electronics industry, Sinseprod also works on sustainable and renewable energy.
The company's principle, Iluyemi said, is based on three Ps: "Price innovation, product reengineering and process innovation and realignment, Sinseprod's aim is to consult and to create a model where global technology can be made or incubated in a developing country, as well as supporting and stimulating local innovations in and sustainable technology transfer to developing countries."
The m-Africa concept Iluyemi proposes has already been developed, but it requires partnerships for implementation.
It was developed in partnerships with the Global Living Lab, which is based in Barcelona. The Global Living Labs platform helps to solve technological problems through user-led innovations and localisation. The Sinseprod-Global Living Lab initiative focuses on how to develop health service around m-health technology.
Mobile wireless technology is the most logical solution for this concept because, "It is the most available platform," Iluyemi said. For some time, Africans have been using mobile phones to transfer money, and to get rural healthcare schemes going. Sinseprod uses this existing platform to address problems faced at local level relating to conventional medical device applications. The latter are, on occasions, not sustainable and expensive.
But this is not to say that iPhone apps will replace an MRI scanner. Accurate readings are still needed, especially in serious cases, but Iluyemi argues that the industry needs to consider extending some medical technology to processes that are not blood-based, like saliva tests. You don't need a fridge or adequate storage to preserve the sample in this event.
For global health, the NEPAD Council, with which Iluyemi is involved, is targeting the development of programmes related to not only HIV and malaria, but other types of tropical diseases as well. For example, diabetes Type 2, commonly associated with diet. The local African diet was formally starch-based. Type 2 is caused partly by diets and lifestyle, symptomatic of the trend in urbanisation.
"M-diagnostics is aligned with global health. It can be useful for the detection of HIV and diabetes from saliva tests, not just relying on blood tests. The m-health application envisaged will be non-invasive and quick to utilise. Blood tests can provide greater accuracy but the nature with blood is that its integrity has to be preserved," he said.
But what might scupper m-health's chances of taking off in a big way in Africa? "Funding is a big issue," Iluyemi said. NGO funding is common, but is "not sustainable on a medium and long-term basis".
"Many projects, however, are limited by this type of funding, but most m-health initiatives depend on it. NGO funding can be problematic because it usually has a three-year life span." Iluyemi said the trick – or challenge, whichever way you see it – is to foster the R&D projects at university level and gradually let them evolve into a business model. "Social enterprise" could be nice way to start. Indeed, m-health has taken off in South Africa on the social enterprise ticket. "This is non-business, non investment type of funding," Ilyumi said, "but to survive, m-health must have a business model. M-health can go down the route of 'purely business' or social enterprise."
While the technology is the same, the users and the environment are going to vary. "Technology convergence and rapid consumerism are driving down prices of mobile devices, but what matters are how you go about this translation," Iluyemi said.
"The African market for example can be divided into three tiers. The first tier represents on average the richest 5-10 per cent of the African population depending on the country, who pay for products as consumed in the advanced markets without any significant change in model of delivery.
"The second represents the emerging middle class. The third represents about 40-50 per cent of African population and it is for this majority that m-health has to be designed to evolve from the bottom up.
In a first world context, if a medical device company plans to offer m-health services for self medication or compliance, especially relating to chronic diseases or age-related diseases, or diabetes, then it has to go for the most common technological denominator in terms of digital literacy and digital infrastructure. And this, as Iluyemi points out, means getting to know who the real clients are – the patients.
Salina Christmas is editor of multimedia at Clinica
Get the latest news straight to your inbox.
Register for the Telecoms.com newsletter here.
You May Also Like
---