Verizon to cut 8,000 more jobs as profits slide
Verizon to cut 8,000 more jobs as profits slide
US carrier Verizon is to slash a further 8,000 positions in the face of falling profits and pressures in the fixed line market.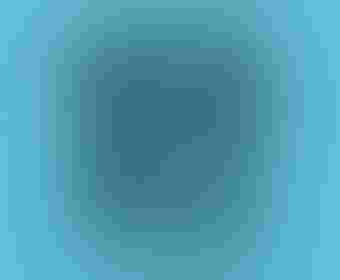 Verizon to cut 8,000 jobs in wireline
US carrier Verizon is to slash a further 8,000 positions in the face of falling profits and pressures in the fixed line market.
On Monday the firm announced that net income for the second quarter fell 7.2 per cent to $3.16bn compared to $3.4bn in the same period last year. Operating revenues increased 11.3 per cent year on year to $26.86bn, compared to $24.1bn in the second quarter of 2008.
But John Killian, Verizon's CFO, said that further reductions in costs were needed on the wireline side over the next year or so. Despite reducing headcount by 8,000 over the last 12 months, and offsetting cuts in fixed with new hires in wireless, Killian warned that a further 8,000 jobs are set to be cut in the next 12 months. These cuts will be a mixture of employees and contractors and made over the second half of the year.
"We are also attacking all other cost categories, including network integration, travel, sourcing, rationalizing our real estate portfolio and all other areas," Killian said.
Like many of its peers, Verizon is feeling the pain in volume driven products, most notably voice on the fixed side, but is also seeing growth in broadband services such as internet and IPTV, marketed as FiOS by the firm. Verizon added 300,000 TV customers and 303,000 internet customers during the quarter, with FiOS revenues totalling more than $1.3bn, up 60.3 per cent compared with the second quarter last year. FiOS ARPU remains at more than $135 per month, the company said.
Wireless is doing better however, and currently makes up more than 57 per cent of Verizon's top line. Net adds in wireless totalled 1.1 million, and were essentially all postpaid, giving the company a total of 87.7 million customers, of which 91 per cent is postpaid.
Wireless data revenue growth was 33.2 per cent during the second quarter with non-messaging services up 44 per cent and messaging up 20 per cent. Data ARPU increased to just under $15.
The company said its goal is to have the recently announced Verizon Wireless mobile apps store up and running by the end of the year.
Will Draper, analyst at investment firm Execution Ltd, said: "Verizon Wireless is structurally advantaged in the US mobile market and will continue to capture market share whilst generating strong cash flow margins. In our opinion, Verizon Wireless is Vodafone's most important asset.
On our valuation of £51bn for Vodafone's 45 per cent stake in Verizon Wireless the business is worth…as much as the combined value of Vodafone's assets in Germany, UK, Spain and Italy."
Get the latest news straight to your inbox.
Register for the Telecoms.com newsletter here.
You May Also Like
---