Femto backers outline business case
Femto backers outline business case
Femtocell supporters on Wednesday came out with what appears to be the most convincing business case for the technology yet.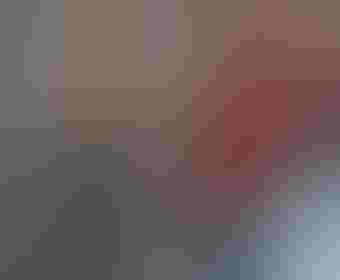 The business case for femtocells
Femtocell supporters on Wednesday came out with what appears to be the most convincing business case for the technology yet.
Leaning on research released on behalf of the Femto Forum this week, backers of the technology claim that even with conservative assumptions, the customer lifetime value of a femtocell user increases by as much as 125 per cent or more.
Moreover, a European operator wanting to provide a reliable 2.5Mbps in-building service, could do so for Eur320 per household using femtocells, compared to the macro cellular network alone, which would cost Eur900.
At a time when carriers are looking at ways of managing the costs associated with the growing adoption of 'unlimited' mobile data packages, Signals Research Group reckons there to be considerable savings associated with offloading traffic via femtocells. The study found that the cost savings associated with offloading as little as 1.4GB of HSPA data or 1.3GB of EV-DO Rev A data per month via a femtocell would justify the operator offering a subscriber a free femtocell.
Signals Research also claims that changing perceived assumptions associated with femtocells does not threaten the viability of the business case. For example, increasing the wholesale cost of the femtocell by 50 per cent (from $200 to $300) only reduces the basic value proposition for femtocells by 16.3 per cent. And the study also found that the business case for femtos is not contingent upon a reduction in churn even though it is a likely outcome in femtocell deployments.
"There is no single factor required for healthy financial returns. Cost savings, incremental revenue, and retention benefits enable femtocells to be deployed successfully with a wide variety of assumptions," said J. Randolph Luening, vice president of Wireless Economics at Signals Research. "Instead, the business case is highly dependent on the attributes of the targeted customer segment and the specific customer proposition put forth by the operator."
As a result, operators in different regions of the world are likely to vary their femtocell market strategies based on local conditions. Operators in large geographic regions, such as North America, may leverage femtocells to provide improved coverage, whereas operators in regions such as Western Europe where calling plans are more expensive may place a greater emphasis on free calls.
"To date we've seen femtocell deployments mostly focus on providing improved indoor coverage. However, the rapid take-up in mobile broadband services means we're going to see this start to change rapidly. If the mobile industry is serious about decisively moving beyond simple voice and text to providing a mobile broadband service to all its subscribers then femtocells must be a key consideration for managing the associated costs," said Simon Saunders, chairman of the Femto Forum.
In other news, the Femto Forum also announced Cable&Wireless, Intelibs, Octasic, Qualcomm, Sony Corporation, Toshiba and True Move as new members.
Get the latest news straight to your inbox.
Register for the Telecoms.com newsletter here.
You May Also Like
---