Telecoms is no longer just about connectivity – it's about productivity
Telecoms is no longer just about connectivity – it's about productivity
Connectivity is not just about linking people and places, it is about supporting productivity, and driving success.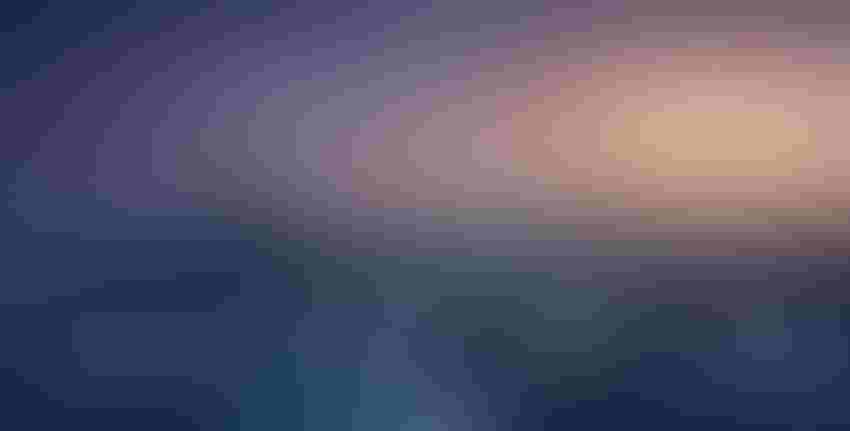 Telecommunication connections above smart city. Futuristic cityscape concept for internet of things (IoT), fintech, blockchain, 5G LTE network, wifi hotspot access, cyber security, digital technology
Telecoms.com periodically invites expert third parties to share their views on the industry's most pressing issues. In this piece David Crawford, Managing Director at Cellnex UK, argues it is time to recast the role of connectivity and its intrinsic link to productivity.
Connectivity is a critical enabler for productivity. In the 'old economy', handwritten documents were physically delivered to single recipients, often taking weeks to arrive. Here, connectivity was physical and point-to-point, but in the modern 'Information Age' economy, it is instant, ubiquitous and frictionless – a crucial quality. Friction is the enemy of productivity; and a lack of required connectivity could quickly translate into supply shortages and challenges with industrial relations.
Across sectors, enhanced, efficient output supported by 5G creates a shining opportunity to scale up, improve profits and enable investment into creating skilled jobs that support local economies across the UK; each playing their role in supporting the UK's lasting prosperity.
However, the UK's labour productivity shrunk by 1.61 per cent YOY in September 2022, while other markets witnessed an increase. Our counterparts in the US enjoyed a 1.71 per cent growth and, indeed, can expect this trend to continue with plans and investment in place to increase 5G connectivity to 65 per cent coverage by 2025, allowing the mobile industry to contribute up to $1.1 trillion, or 4.2per cent of North America's GDP in the same time period.
Here, a critical link can be observed. With resources pointed towards building a highly connected nation, we witness the necessary foundations being put in place towards building prosperity. As the UK looks ahead to years of economic strife, this is a key learning. Connectivity is not just about linking people and places, it is about supporting productivity, and driving success.
Transforming industry 4.0
Robust 5G connectivity brings forth a number of benefits, indiscriminate of sector or industry. Reduced latency will allow innovation – whether automation, robotics or artificial intelligence (AI) – to be embraced. High bandwidth and strong 5G capacity can support complex and demanding environments, and ensure operational effectiveness. However, transforming these novel techniques or technologies into tangible GDP is our ultimate challenge. Put simply, the UK requires the right foundations to employ new tech.
The adoption of 5G technology can bring forth massive economic growth, with PWC last year predicting an increase of up to £43billion on the UK GDP by 2030. Manufacturing could stand to gain £6.1billion, and here, we are already seeing organisations move towards ever smarter and more automated operations to stay efficient, competitive and profitable.
Transformational digital technology can be employed, key applications, including data analytics, asset tracking, automation, predictive maintenance and asset localisation, can be upgraded. Through these measures, and others like it, 5G could improve manufacturing productivity by 10 per cent.
In transport and logistics, the demand for operational effectiveness has increased in the wake of supply chain issues and as commuters seek to use their time effectively, building it into their working day. Transport is the backbone of our economy – without an efficient system in place, the UK would grind to a halt. Ports, airports and railways must look to revolutionise their connectivity across the nation to upgrade services, reduce costs, manage security and increase efficiency and, in particular, opportunity lies in the rail sector as a key enabler for growth, generating an income that more than doubles every pound spent.
With rail provision no longer solely focused on transport but on mobility, placing digital connectivity at the centre of future rail investment creates huge opportunity to drive sustained growth up and down the country. Its wider impact reaches beyond a fully-connected journey for passengers – it can deliver better connectivity to track-side businesses and, in turn, help to drive local economic growth, create high skilled jobs and support businesses whilst promoting digital inclusion.
Driving prosperity for the nation
This critical link between connectivity and productivity is not new intelligence – in fact, it has enjoyed a prominent parliamentary focus in the past year. Levelling up, and Project Gigabit, are both designed to boost productivity and living standards in the areas which need support the most, meaning the UK is already making progress.
Naturally, barriers and loopholes will result in delays, but we are now entering a new era of reform. Our industry wide 'Speed Up Britain' campaign was a success, resulting in essential changes to the Electronic Communications Code to streamline new site applications. The Product Security and Telecommunications Infrastructure Bill seeks to encourage faster and more collaborative negotiations of tower installation on private land.
What have hitherto been viewed as buzz phrases (Internet of Things, Smart Cities, Connected Society etc.) are rapidly becoming reality. Telecoms connectivity underpins all of this and in turn, these 'buzz phrases' are critical building blocks for a more productive and prosperous economy. Innovation by industry is essential to boost growth and productivity, and this was rightly a focus of the recent Autumn budget, with an additional £20bilion ringfenced for R&D in the next two years. This is commendable, but ultimately useless if new technology cannot be effectively deployed in the absence of a strong telecoms infrastructure in place to deliver reliable connectivity. We simply have no time to lose.
With businesses now facing the challenges of recession, and anticipating customer demand, working towards implementing connectivity more broadly across the UK will be key as the 'coverage over capacity' mindset is changing. This shared challenge requires a collaborative approach – the Government, telecoms sector, industry bodies, private sector organisations and disruptors must come together. Establishing a nationwide connection that gives both the capacity and capability to do more will allow industries and organisations to become more proactive and profitable.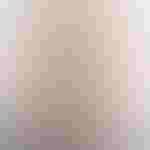 David Crawford is Managing Director at Cellnex UK. Cellnex is Europe and the UK's largest and fastest-growing independent owner and operator of neutral wireless telecommunications and broadcasting infrastructures.
Get the latest news straight to your inbox.
Register for the Telecoms.com newsletter here.
You May Also Like
---