Netflix back in the cash with 36% revenue growth
Netflix back in the cash with 36% revenue growth
Last time Netflix reported its quarterly financials it disappointed investors. Three months later its back to its blistering best with revenues of $3.9 billion.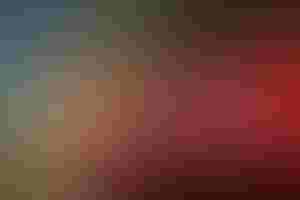 Netflix is moving into Europe
Last time Netflix reported its quarterly financials it disappointed investors. Three months later its back to its blistering best with revenues of $3.9 billion.
The year-on-year growth of 36% represents a strong quarter for the streaming giant, capturing 6.9 million additional subscriptions, the vast majority of which came from international markets. Net income stood at a healthy $403 million, compared to $130 million in the same period of 2017.
"Overall, this was a strong quarter for the company," said independent analyst Paolo Pescatore. "Normal service has been restored.
"This was a key quarter for the company following the challenges of the prior one which was a one off and largely down to seasonality. More importantly strong growth in its overseas market is encouraging."
Back in Amsterdam during this year's IBC, the international markets were highlighted as critical to Netflix's continued growth. This is not to say the US market has hit a glass ceiling, but with the current penetration (58 million subscribers) and intense competition for attention, this is not a market Netflix can use to continue the momentum investors have become accustomed to. For Maria Ferreras, VP of EMEA Business Development at Netflix, new markets, new content and new partnerships are key.
On the content side of things, the localisation strategy will have to be accelerated. Creating local content, using local production companies and journalists, is key for engagement, though with new rules in the European Union, the focus will have to be razor-sharp. The new rules will eventually require subscription streaming services to devote a minimum of 30% of their catalogue to European works, while some member states will force Netflix to reinvest the revenues realized in those markets back into local production. This is generally the Netflix strategy, though it might have to accelerate timelines.
In terms of localisation, this is not just on the content side; partnerships with regionalised pay TV providers, ISPs and mobile operators will continue to play a more prominent role. Such partnerships offer a faster route to the customer than organic marketing can, and there are already dozens of examples around the world. Examples from this quarter include the first mobile bundle in Japan with KDDI and an expanded partnership with Verizon to pre-install the Netflix app on Android phones.
"All of its rivals are now making huge bets on video and it cannot afford to be left behind," said Pescatore. "It now needs to rely more than ever on its extensive cable and telco relationships."
For the next quarter, Netflix is again expecting good things. Revenues are expected to grow 26% to roughly $4.2 billion, with the team targeting an additional 9.4 million subscriptions. The international markets will be the primary generator of this growth, expected to add an additional 7.6 million subscriptions, though only growing revenues by 10%. With offers and partnerships playing a strong role in creating this momentum, lower revenue growth is to be expected.
Netflix is the premier streaming service worldwide and it doesn't look like it is going to lose that position anytime soon. Amazon's own content business is making progress as well, while Disney is bound to offer some resistance, but Netflix is still dominant. New partnerships in the international markets and an increased focus on regionalised content will only add to the momentum. 26% growth over the next three months is a big ask, but the signs are all positive.
Get the latest news straight to your inbox.
Register for the Telecoms.com newsletter here.
You May Also Like
---